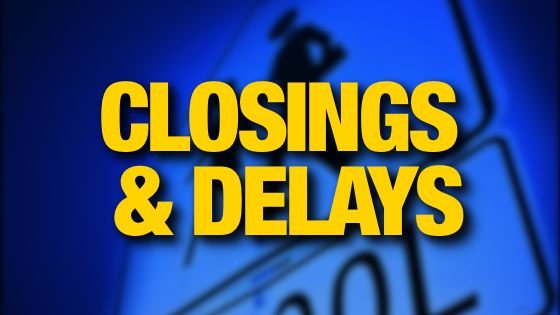 If you have business with either the State of Michigan or Berrien County, you'll likely find closed doors if you venture into the weather this afternoon. Government officials have elected to shut down operations on multiple fronts leaving you on the outside looking in at this juncture.
The Michigan Secretary of State was first to hit the bricks when all Secretary of State offices in the Lower Peninsula closed at noon today as part of the Michigan government decision to cease operations due to weather conditions impacting the state. In fact, they are cautioning you to follow news reports or check online before trying to go to one of their offices on Thursday, as well.
All appointments or hearings scheduled at SOS branches were adjourned, and those with appointments or hearings tomorrow are being told to check before heading out into Thursday's weather, too. If the state is closed at the time of an appointment, the heareing will be adjourned to another day.
Driver licenses or vehicle plates that expire on a day when state offices are closed, including in a weather emergency such as this, can be renewed on the following day without penalty.
Most people renewing license plates, driver's licenses and ID cards can do business online at www.ExpressSOS.com or by mail, as well.
Later this afternoon, Berrien County Administrator William Wolf issued a statement saying "Due to inclement weather, all non-essential county facilities are closing at 2pm today, February 24, 2016. This includes the County Courthouse in St. Joseph, County Administration Center, Health Department, and South County Courthouse. No determination has been made regarding closing facilities for tomorrow, February 25th. Staff is instructed to monitor news media outlets for further updates."
Storms totals of 8 to 11 inches of snow have been forecast for much of the lower peninsula of Michigan placing the region under a Winter Storm Warning through Thursday at this point.
All closings and cancelations or delays can be tracked through our online lists, by clicking the tab that says, "Closings & Delays" on the home page of www.MoodyontheMarket.com.