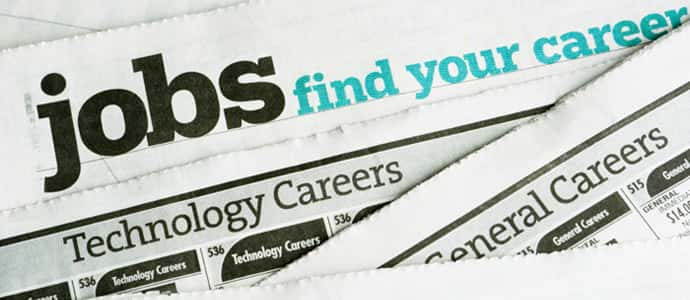 The Michigan Department of Labor and Economic Opportunity has updated its Education and Career Pathfinder tool. The department says this will create a smoother experience for those using it to find a job. LEO has released the following:
Michigan Education and Career Pathfinder (Pathfinder), the state's online career exploration tool, recently received a major update to enhance available data, ensure mobile friendliness and create an overall better user experience. This online resource supports residents in exploring in-demand careers and the degrees or credentials needed to pursue them.
Pathfinder is a free tool that uses current information related to employment and the workforce, as well as data about the relationship between education and training programs. It allows visitors to better match skills to career paths and jobs and can be accessed at Pathfinder.MiTalent.org.
"Pathfinder serves as a go-to resource for students, parents, counselors and job seekers for finding and exploring careers, schools and programs in Michigan," said Stephanie Beckhorn, Director of the Michigan Department of Labor and Economic Opportunity's Office of Employment and Training. "The latest version of this tool will enhance that experience and help users find the right path for them."
The tool was initially launched in 2017 to provide residents with Michigan-specific education and occupation information so they can make informed education and career decisions. It also provides a complete training path picture when a career goal is chosen, assisting the user in creating a roadmap for their future.
The latest version of Pathfinder amplifies the overall user experience by incorporating filters when exploring jobs, fields and schools and allowing visitors to choose multiple paths and compare them with each other. Completed paths can be emailed and printed for later viewing.
"Residents of all ages should check out the revamped Pathfinder for a tailored career exploration experience," said Beckhorn. "Whether you're a student considering your postsecondary opportunities or an adult who's thinking about a career change – Pathfinder is an excellent resource to help you make informed decisions."
Providing tools and information that help individuals identify and pursue education and training opportunities aligns with Michigan's Sixty by 30 goal to increase the number of working-age adults with a skill certificate to 60% by 2030.
Students, parents, counselors and job seekers are encouraged to visit Pathfinder.MiTalent.org to get started.