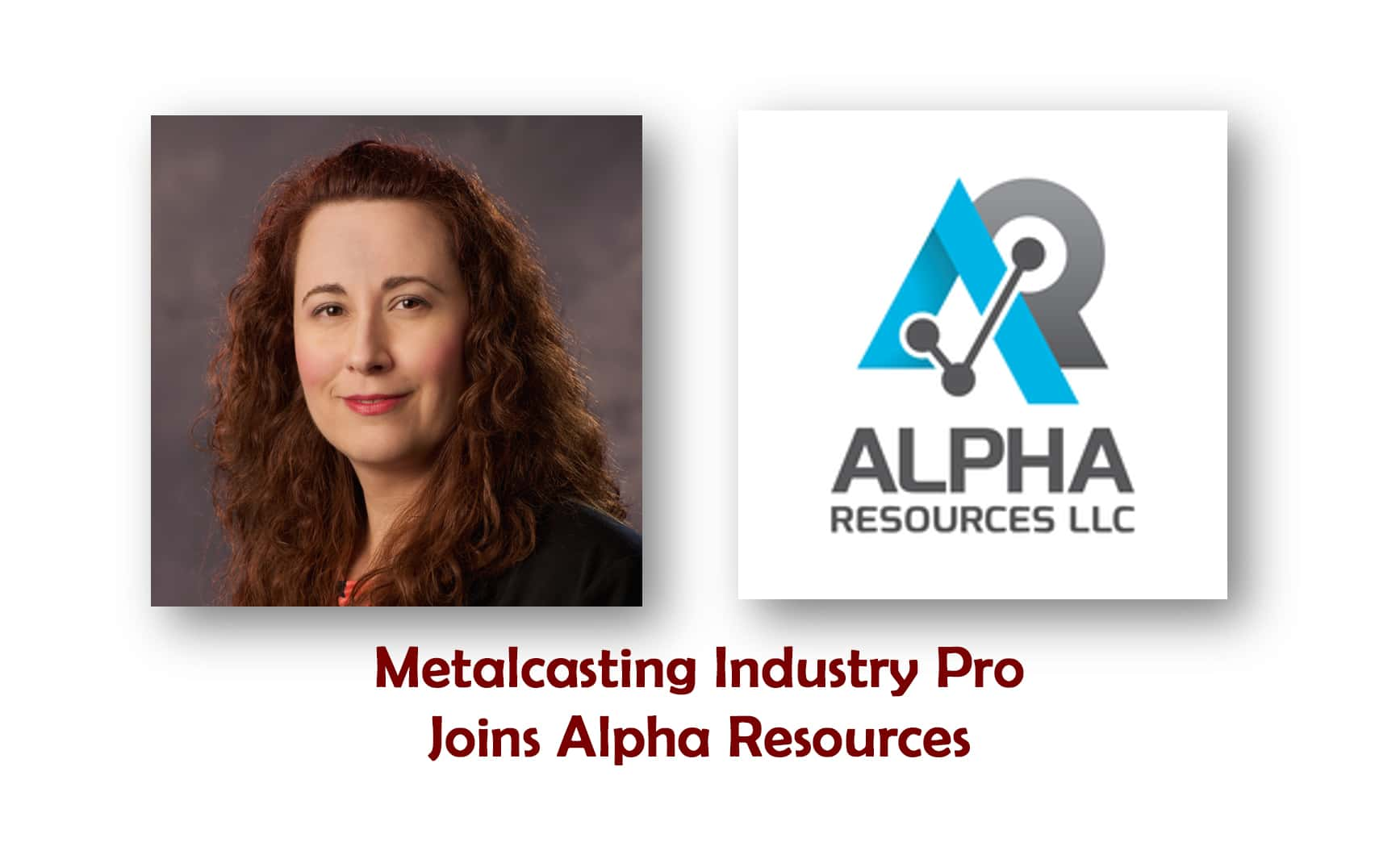 A powerhouse industry veteran from the metalcasting industry has joined Stevensville-based Alpha Resources in a drive to help them reach a broader segment of the marketplace going forward.
Alexandria Trusov has joined the team at Alpha Resources on Johnson Road in Stevensville as Global Marketing Manager. Alpha is a leading supplier of consumables and reference materials to the metalcasting industry. Today they announced the hire of Trusov, a proven marketing professional, to ensure maximum communication effectiveness between Alpha and its high value customers.
Alexandria is a metalcasting industry veteran, who, in her new role, will be focused on helping Alpha Resources reach a broader segment of the metalcasting marketplace. She is familiar to the foundry and die casting markets from her years at both a leading North American ERP provider for metalcasters and a global firefighting equipment foundry, as well as her current leadership as the Chair of the American Foundry Society's Marketing Committee. Trusov finished the course work for an MA in Sociology and holds a BA from Indiana University.
Greg Molter, Managing Director for the team at the Stevensville firm says, "Alpha Resources is poised for growth, with a recent acquisition of additional manufacturing space. We have always been committed to providing customers in need of combustion analysis with high quality products at fair prices. Having Alexandria as part of our team will allow us to expand the story of Alpha's value to the metalcasting industry."
Alpha Resources was founded in 1978, and is a global leader in the manufacture and distribution of consumables and certified reference materials for use in atomic spectroscopy analysis, and is ISO17034, ISO17025, ISO9001:2015 certified. The firm is located at 3090 Johnson Road in Stevensville. Learn more online at this link: http://alpharesources.com