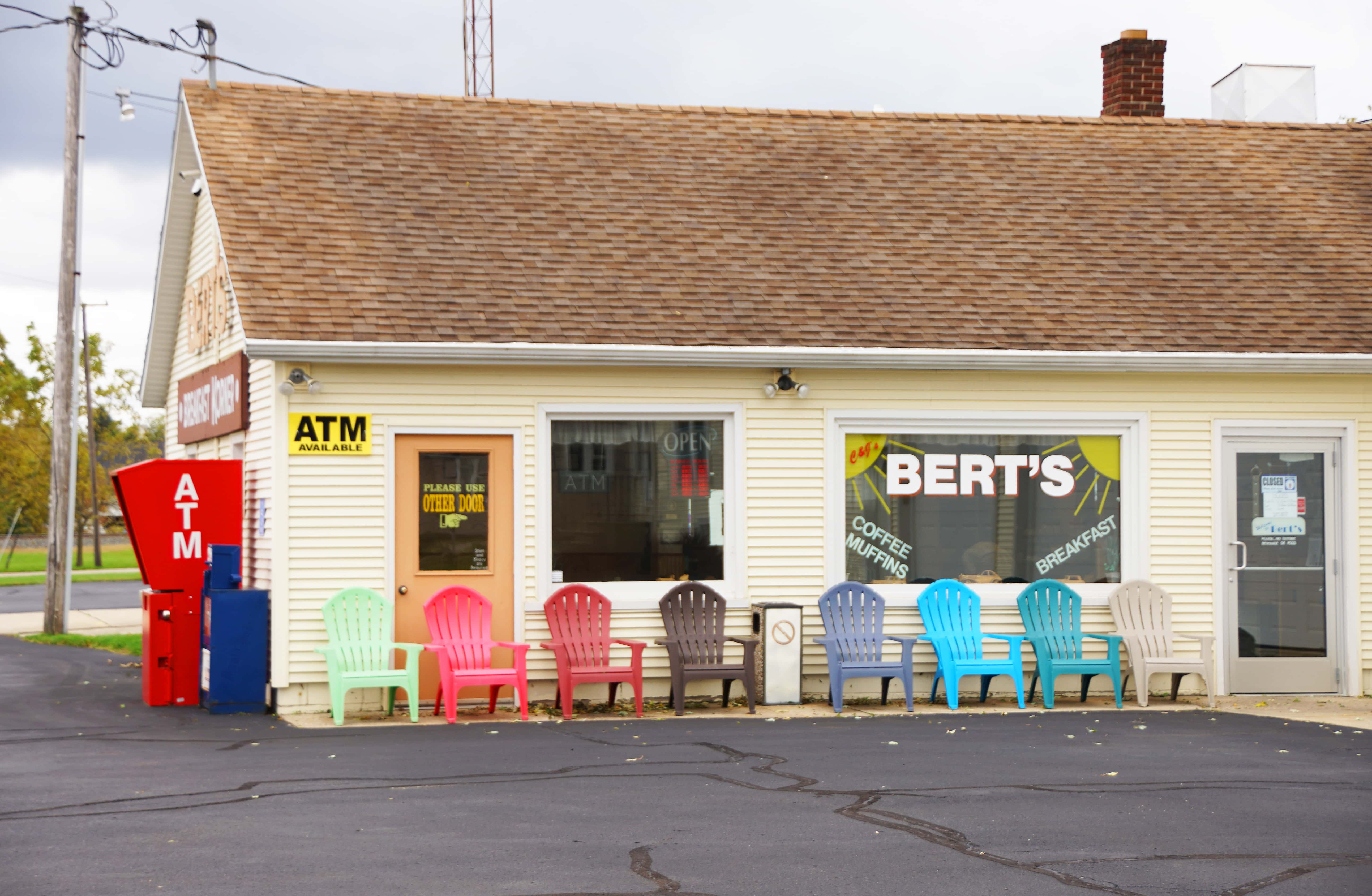 For a woman who vowed to never be the cook of her own restaurant, Cindy Link has done a pretty amazing job for the last 25 years.
When Jerry and Cindy Link bought Bert's Restaurant 25 years ago this past summer, Cindy told her husband she would "NEVER be the cook!" Well, fortunately for fans of the Stevensville diner who have enjoyed more than two dozen years of breakfast offerings from her, Cindy admits, "I literally ate my words, and God blessed me with a talent I never knew I had."
That talent has now surpassed 25-years as the woman who has cooked each and every breakfast ever served since the two took over in 1994 and tweaked the name to become C&J Bert's Breakfast Korner.
Better yet, Cindy's getting better with every passing year if you want to use the people of our area as your benchmark. Last year, she was nominated in The Herald-Palladium's Readers Choice balloting in the category of Best Local Chef. She finished third in that competition and was thrilled beyond compare, telling Facebook fans, "All I can keep saying is thank you, thank you, thank you!! You have no idea how much this means to me!"
Well, I haven't see her response yet to this year's results, but she has advanced to the Number Two position behind renowned local Chef Tim Sizer at Timothy's on Red Arrow Highway in Union Pier.
Bert's has been a perennial winner of "Best Breakfast Restaurant," and finished second this year to the Mason Jar Cafe in the Benton Harbor Arts District.
Bert's was first established in Stevensville back in 1988, and was sold six years later in 1994 to Jerry & Cindy who have owned and operated the place ever since, marking the quarter century milestone this past summer. The two have been married for over 30 years, but Cindy never considered herself a restaurant chef and tried to stand her ground, but gave in and became the cook when they launched the business.
She's clearly doing things right. Based on the opinion of nearly 100 people on their Facebook fan page, the restaurant is rated at 4.9 out of 5. Here are a few of the reviews shared there, singing the praises of Bert's:
Just moved to Stevensville and my first time to Bert's was yesterday. Very good experience. Was able to order just what I wanted the way I wanted it. No up charge. My coffee cup was always filled and hot. Was very friendly and home like feeling. As a matter fact, a couple that is long time resident paid for my breakfast.
Tried it for the first time yesterday and were pleasantly surprised. We're a little picky when it comes to hashbrowns as we like them crispy inside and out and Bert's hashbrowns were probably the best ones we've ever had! We had our 2 young kids with us and the menu items were customizable to any of their liking and reduced to our required portion size. Service was very attentive and friendly. We will definitely be back!
The Best Gem of Stevensville.
I have been going to Bert's ever since I was in high school. The food is always awesome and the service is excellent! Cindy, Jerry, and the rest of the staff are wonderful people and it has such a nice, hometown environment. My entire family highly recommends Bert's and we always make sure to bring out of town guests here for breakfast every chance we get.
Charming local breakfast place with great food and great, friendly service at a reasonable price. Easily one of the best breakfasts we've had dining out. Highly recommended!
Whether you grab any of a list of omelettes, the Hungry Mountain, potato pancakes, a Belgian waffle, or any of the other great breakfast offerings, there's something for everyone at Bert's.
Since 1994 Bert's has become a staple in the community as well as an award winning breakfast restaurant rated highly as the peoples choice for years. You can find Bert's open Tuesday through Friday from 6:30am until 11:30am, Saturdays from 7am until 12:30pm, and they are closed on Sunday and Monday to recharge their batteries for the coming week.