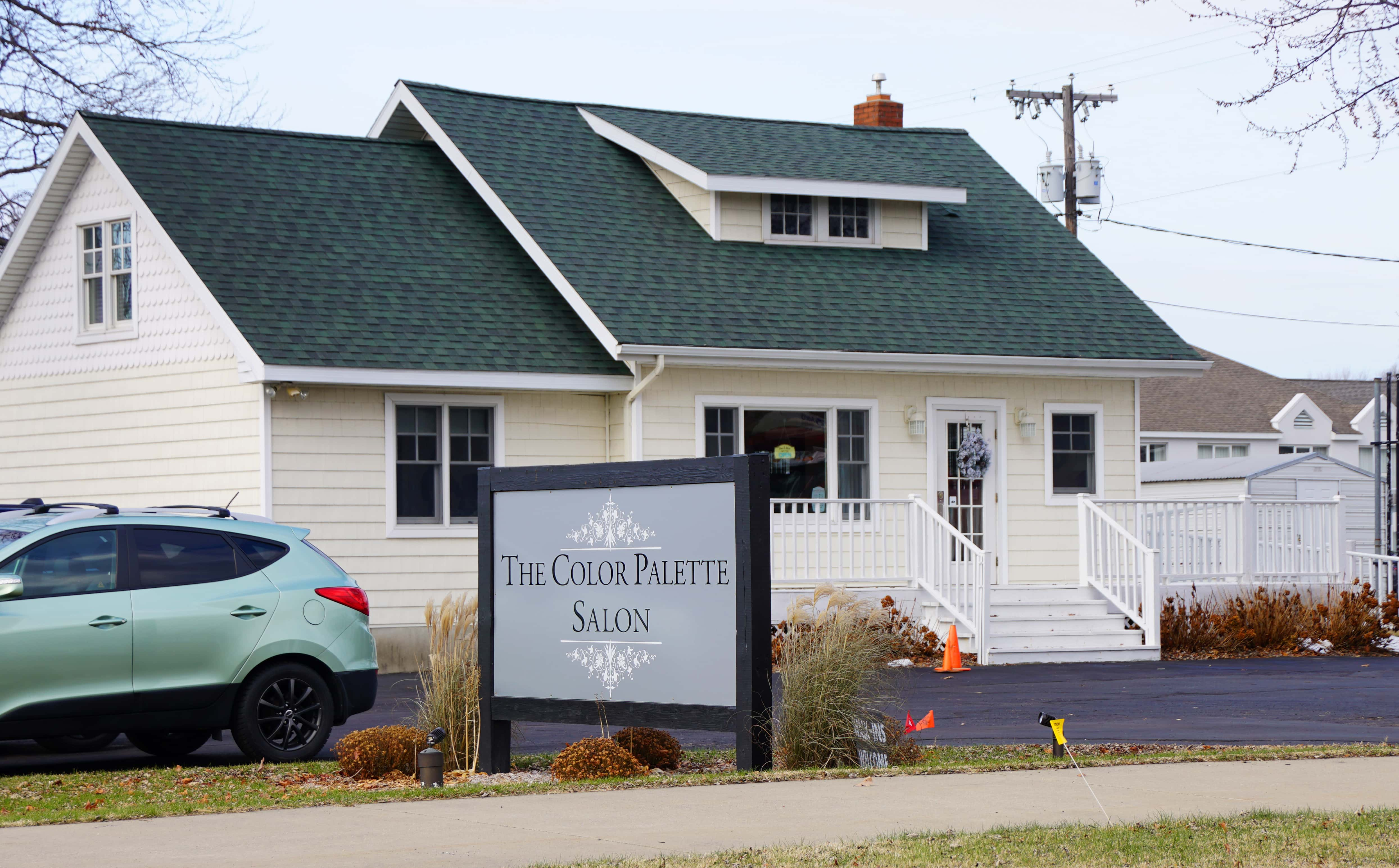 A year ago I shared the story of an amazing woman who figuratively turned a bunch of lemons into a magnificent batch of lemonade. You may recall that with a name like Pitcher, it was inevitable she had the moxy to craft a great lemonade in the form of her own business after the one she had worked at for one and a half decades closed up shop. Tara Pitcher elected to crank up her courage, squeeze life's lemons and established her new enterprise on Red Arrow Highway, The Color Palette.
Fast forward to today, and Tara has just marked her milestone first year anniversary in business at The Color Palette, saying, "It has been an amazing ride since we opened! I have hired a Facialist and just last week I hired a Nail Tech." She adds, "We are bursting at the seams!"
Since opening last May at 4336 Red Arrow Highway alongside Tyler Honda, Tara has five stylists including herself, her Facialist and the new Nail Tech who also does pedicures.
Tara takes great pride in promptness and on-time scheduling, saying, "We always run on time, as we respect our clients' schedules and know that they lead busy lives." The growth continues, as well, as Tara says, "We are also currently adding on in hopes of adding a Massage Therapist this fall."
At The Color Palette, women's haircuts run $25-$30, men's are $20, and colors starts at $60. Facials are $65, manicures are $25, and they offer shellac which is $30 and pedicures, which are $45.
You'll find The Color Palette Salon open for business every Monday through Friday from 10am to 7pm and on Saturdays from 10 until 2. You can call ahead for an appointment at 269-588-3030, and they also accept walk-in clients as well.