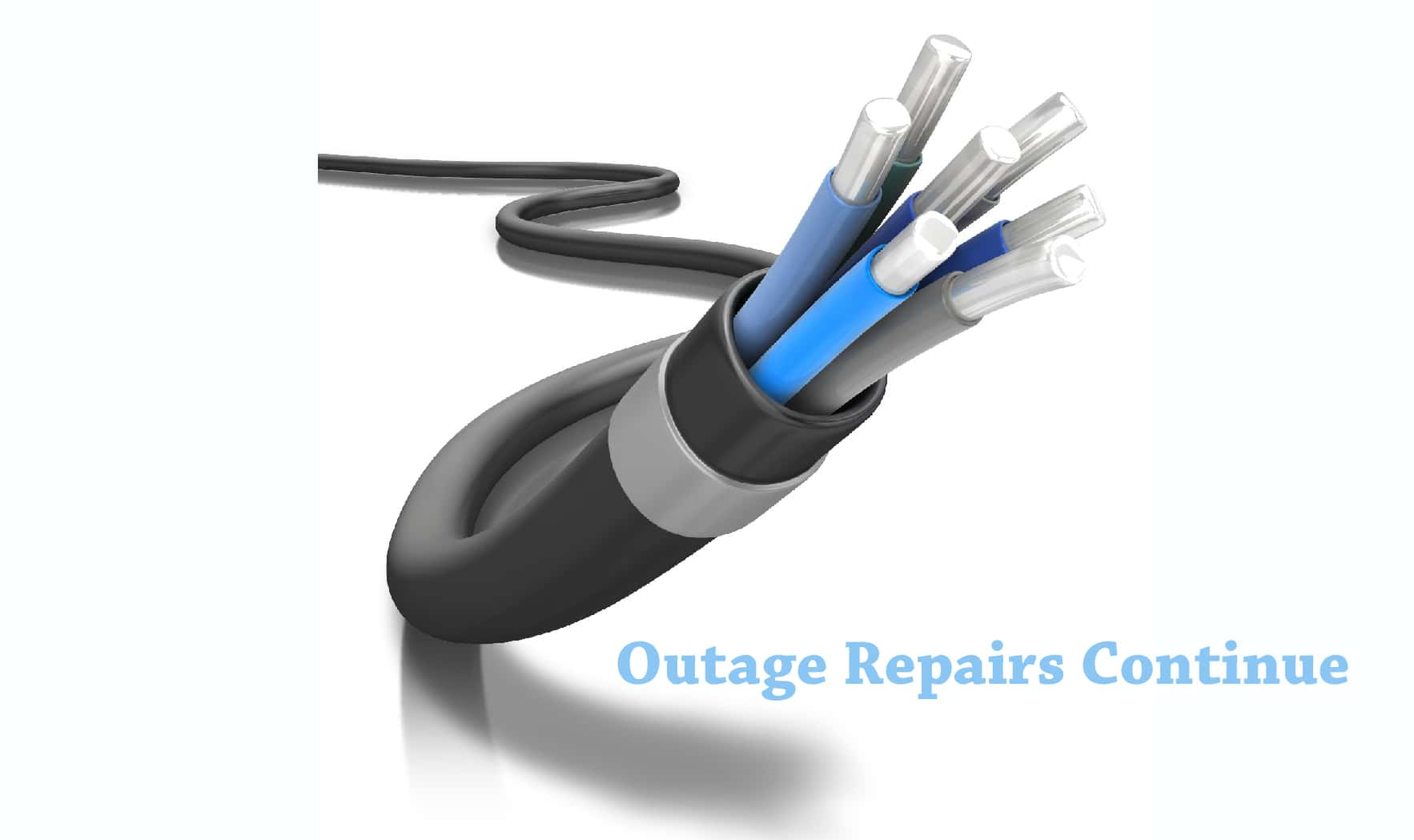 (This is an updated version of an earlier story regarding severe wind damage today.) Nearly 500 I&M employees and contractors worked throughout the day Wednesday to restore power to more than 60 percent of the customers who lost service during Wednesday's strong and sustained winds.  Fewer than 13,000 customers remained without service at 8:30pm.
I&M expects to restore service to all Indiana customers by Thursday evening, with estimated restoration of South Bend area customers by 3pm and Fort Wayne area customers by 6pm.  The Muncie area, which was not as hard-hit as areas to the north, is expected to be restored by 11 pm tonight.
Estimated restoration time for Michigan, which incurred the most significant damage, will be established Thursday.  Additional I&M crews and contractors will assist with restoration there Thursday.
I&M cautions the public to watch for downed power lines and not to approach any they see. Please report them to I&M at 800-311-4634.
The approximate number of customers without service by state and county as of 8:30pm was:
INDIANA: 5,500
Adams: Less than 100
Allen: 2,900
DeKalb: Less than 100
Elkhart: 300
Grant: Less than 100
LaPorte: 150
St. Joseph: 1,900
Whitley: 100
MICHIGAN: 7,500
Allegan: 100
Berrien: 2,000
Cass: 1,000
Kalamazoo: 1,900
St. Joseph: 500
Van Buren: 1,900
I&M encourages all customers to use available tools to become better informed about the outages.
Customers can view the location and status of outages on I&M's map by clicking this link: www.IndianaMichiganPower.com/OutageMap
Customers can sign up for I&M On the Go Mobile Alerts to receive texts and e-mails informing them about the status of outages at their address by clicking this link:  www.IndianaMichiganPower.com/Alerts
Indiana Michigan Power Company has been forced into emergency mode today thanks to high, sustained winds that were being reported across much of the utility's service territory this morning and afternoon, blowing trees and limbs into wires and poles. At 1 pm, about 13,000 customers were without service.
I&M was marshalling resources to dispatch crews to the affected areas all day, and additional outages are possible this evening until winds subside.