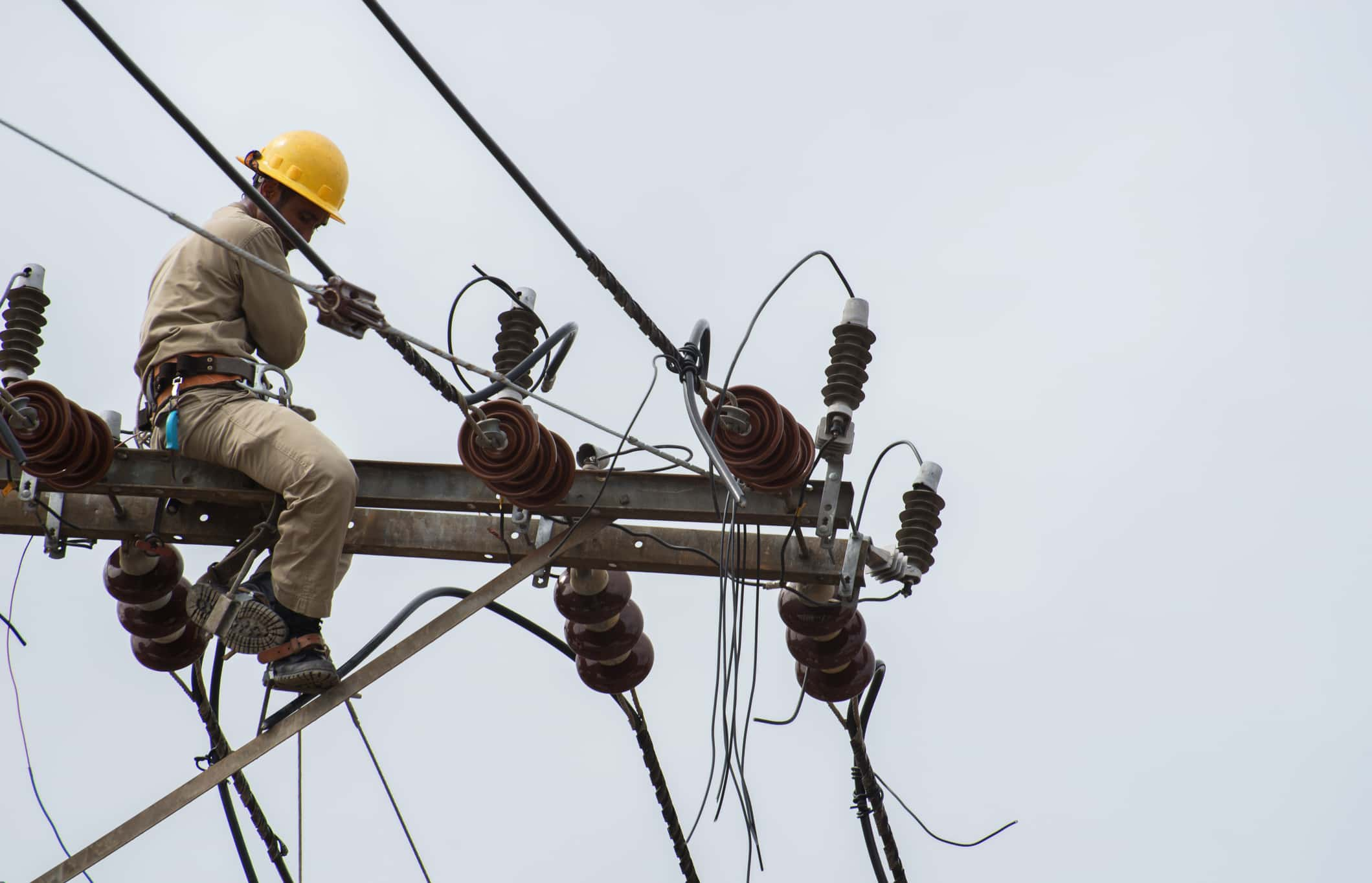 A veritable army of utility workers and contractors have taken up the gauntlet to reset the region following devastating storms marched across Michigan's Great Southwest and Northern Indiana leaving thousands without power. Indiana Michigan Power says there are still more than 40,000 without power, about half in Michigan and the other half in Indiana.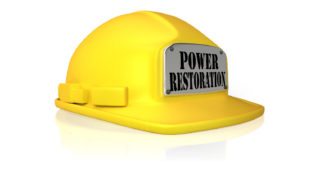 A full contingent of Indiana Michigan Power crews and contractors with mutual assistance from other power companies is working to restore service to the tens of thousands of I&M customers who lost power as a result of a pounding derecho windstorm that swept across the Midwest on Monday evening.
As of 9 am this morning, I&M crews working overnight had restored power to more than 20-percent of the approximately 51,875 customers who lost service Monday. Earlier Monday, I&M successfully restored more than 11,000 customers – mostly in the South Bend/Elkhart area – who lost power as the result of an unrelated storm earlier in the day on Monday.
I&M is deploying more than 600 employees, contractors and personnel from other power companies to assist with restoration. Many of them are on the ground now, and more are traveling to I&M's service territory. Officials say that given the widespread, extensive damage, this is likely to be a multi-day restoration effort.
Peak wind gusts of 66-mph were reported in Benton Harbor, causing heavy damage in southwest Michigan. I&M will keep customers updated about the status of the restoration. Other reported wind gusts included Kendallville, 51 mph; Fort Wayne, 49 mph; Portland, 48 mph; South Bend, 47 mph.
Numerous tree branches that were blown onto power lines were a major cause of the outages, which occurred across I&M's service territory.
First and foremost, I&M reminds customers and the general public of the possible dangers in the wake of the storm:
Downed power lines. Stay away from any downed wires and report them to I&M. You can call in to 800-311-4634, report on their app or website, or call 911. Downed wires may be hidden by limbs and debris or touching a fence, so look carefully before cleaning up after the storm.
Trees could fall or drop limbs at any moment, please look up. Even a day after the storm subsided, damaged trees, branches and limbs could still fall.
Standing water could hide debris or even downed wires.
Roads will likely be wet, slick and covered with debris.
Traffic lights may not be functioning. Please use caution and be mindful of first responders and utility workers on the roadways.
OUTAGE NUMBERS
The approximate number of as of 9 am were:
Indiana Total Customer Outages: 21,000
Fort Wayne/Northeast Indiana area: 10,500
Muncie/Marion/East Central Indiana area: 950
South Bend/Elkhart/North Central Indiana area: 9,400
Michigan Total Customer Outages: 19,250
Benton Harbor area: 15,800
Buchanan area: 1,000
Three Rivers area: 2,400
ESTIMATED TIMES of RESTORATION (ETRs) Crews are actively assessing damage to pinpoint where to direct resources and safely restore as many customers as possible as soon as possible. Estimated times of restoration will be established after damage is assessed.  A description of the steps in restoring power can be found here: RestorationGraphic  
STAY INFORMED  I&M encourages customers to use the Indiana Michigan Power app to monitor the status of any outage affecting your home or business.
http://IndianaMichiganPower.com/App
You can sign up for text and email alerts on the app or at IndianaMichiganPower.com/Alerts. See the location and status of outages using their outage map at:
http://IndianaMichiganPower.com/OutageMap
For the latest updates please follow Indiana Michigan Power on Facebook and find them on Twitter @IN_MI_Power