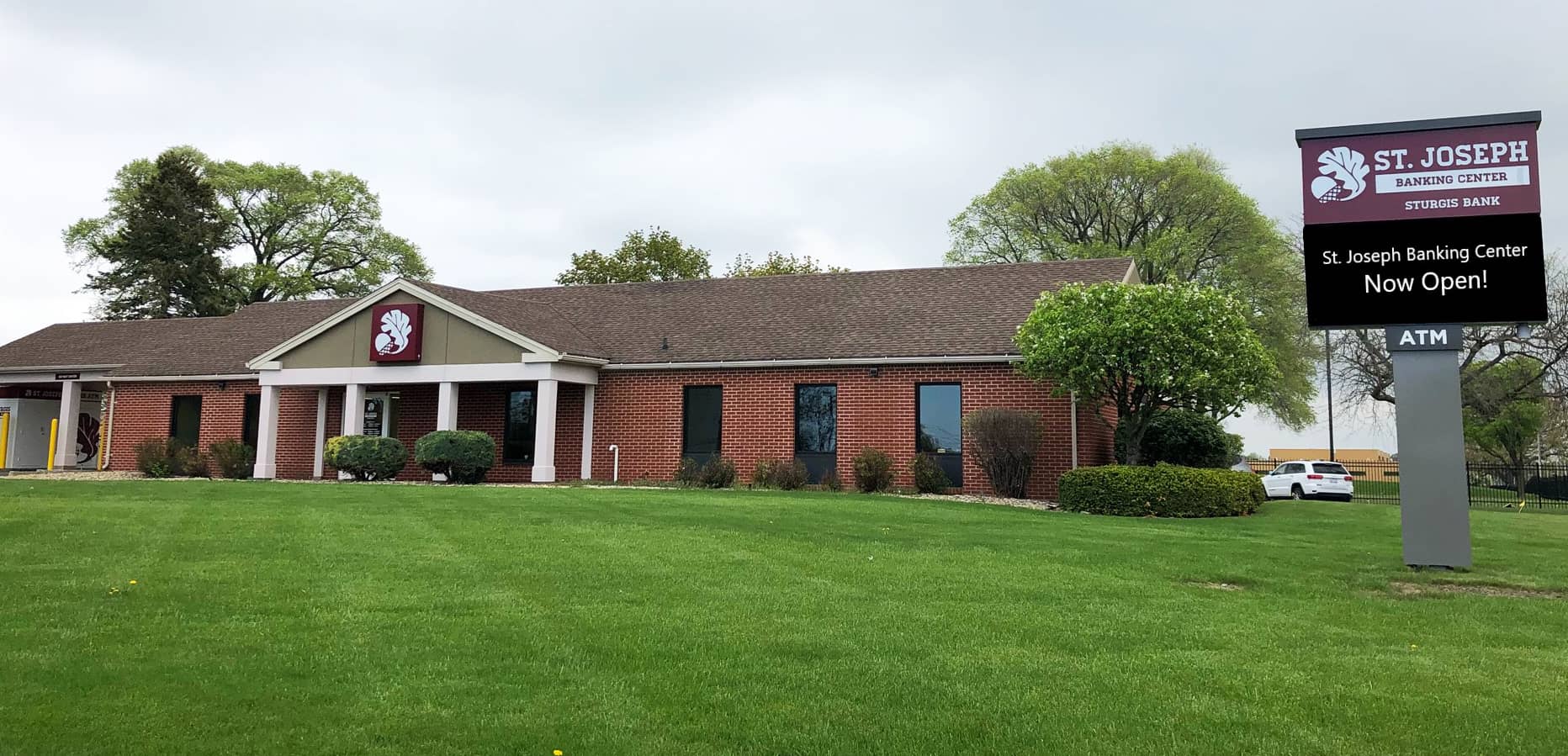 Less than three short years ago Sturgis Bank was just beginning plans to enter the St. Joseph marketplace. Now, they have two full service branch operations in the community, one in the heart of downtown St. Joseph and the other conveniently located in the busy Southtown neighborhood of the city.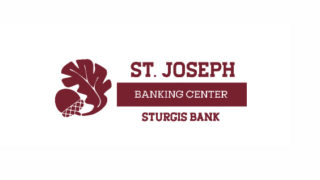 Sturgis Bank has announced the opening of their St. Joseph Banking Center's second location at 3125 Cleveland Avenue in St. Joe. The new opening follows the arrival of the office at 320 Main Street in late 2019 and represents another major investment and nearly 2 years of anticipation and planning.
Steve Gage, Western Market President says, "After the decision was made to add additional branch offices, St. Joseph seemed to be a perfect partner for the bank with two offices already in South Haven, the availability of staff, and the availability of facilities. Two years later, we are thrilled with the progress we have made." He adds, "St. Joseph has welcomed us with open arms making our commitment, our investment to the community the right decision."
The beautiful new facility was purchased in early 2020 and completely remodeled with the assistance of Fiskars Construction Company bringing the previously retired building back to life in its intended use. The newest St. Joseph Banking Center on Cleveland Avenue is a full-service bank with drive thru service, ATM, universal banking, and both business and residential loan officers ready to help customers.
Hiring local talent with authority to make local decisions has been a key philosophy for Sturgis Bank, headquartered in Sturgis, Michigan. At the local helm, Branch Manager Nick Barber helps to lead an energized team of local area professionals ready to serve the community they reside in. Nick and his team take pride in being accessible, flexible, and enthusiastic about providing customers with an exceptional customer experience.
Barber says, "We are so excited to be here and to grow in the St Joseph Market. We have been fortunate enough to assemble an incredibly strong team of bankers that are able to assist our customers and community in a variety of different ways. We look forward to the opportunity to serve this area and 'Grow Home.'"
Currently the St. Joseph team also includes a Commercial Lender and three Residential Lenders. As one of the region's leaders in PPP loans for small businesses, growth continues at a rapid rate. Meanwhile, the residential loan department remains determined to processing purchase transactions within a 30-day window.
St. Joseph Banking Centers anticipate the grand opening and ribbon celebration to take place late summer or early fall to showcase the newly remodeled space. In the meantime, should you have a need they invite to you to visit either of the St. Joseph Banking Center locations.
Sturgis Bank and its subsidiaries Oakleaf Financial Services, Inc., Oak Mortgage, LLC, Oak Insurance Services, LLC, and Oak Title Services, LLC. serve the region of Southwest Michigan. For additional information, you can visit online at: http://www.sturgis.bank