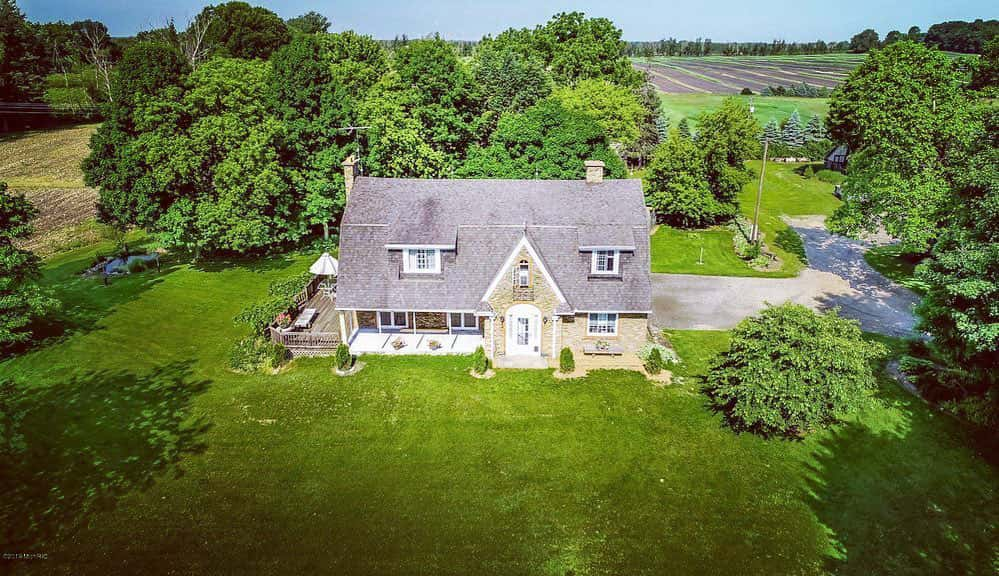 Brides and grooms looking to begin their married life as a day to always remember, and never forget, will want to visit and book their date at Sunrise Farms, 1310 Hillandale Road, in Benton Harbor.
This historic and scenic venue will delight wedding parties and their guests with its charming, natural agricultural beauty, lushly landscaped pond, rustic windmill, and flowing water wheel. The venue is the picturesque home of a nearly two-centuries old, 13-acre fruit farm, currently owned by Brandy and Wilfredo Jaquez, experts in providing premier customer satisfaction and hospitality. Tara Kelley, joins the couple to help operate the venue, and assist newlyweds-to-be in making their day memorable with her vast event-planning experience. The trio is prepared, responsive, and ready to help couples celebrate a one-of-a-kind wedding day.
The property offers a variety of ceremony sites to select from – a three-story, historic barn from the late 1800's, a log cabin touted as the "oldest in Michigan," or a 1928 original farm home built by the House of David.
Events up to 150 people can be held on site in the beautiful, 2,000-square-foot barn with original wood walls, customized chandeliers, and romantic string lighting. It's an ideal site to exchange vows and say, "I do." Creative possibilities are endless when combined with imagination and the desire to treat your guests to a wedding event that touches their hearts.
"Our main goal is to make every couple's big day unique to their style," says Brandy Jaquez, owner of Sunrise Farms. "We know Sunrise Farms is a charming location to create a custom, memorable experience for clients and their guests."
The well-groomed property offers vintage flair and many natural backdrops. Why not start your love story with Sunrise Farms wedding venue? The public is invited to an open house on Sunday, July 18, to visit and explore the new venue. Personal tours are available by request.
To learn more visit www.sunrisefarmsvenue.com, or on Facebook or Instagram @Sunrise Farms Venue.
If you are a wedding vendor and interested in working with Sunrise Farms, send an inquiry to: info@sunrisefarmsvenue.com.
If you'd like to schedule a tour of the property, contact info@sunrisefarmsvenue.com
For more details, call (269) 769-4821.