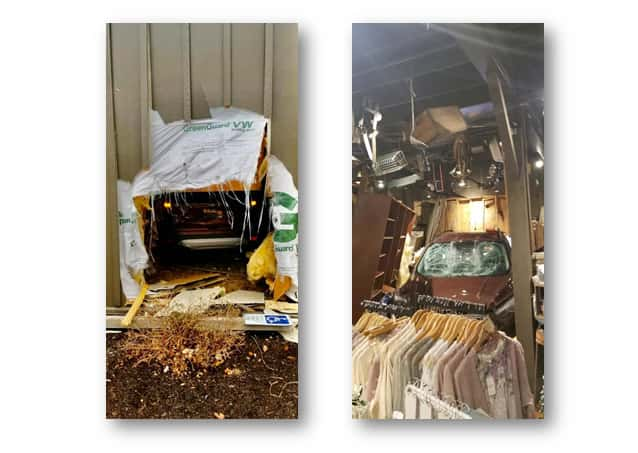 The good news is, nobody was hurt. The bad news is, an SUV crashed into the Cracker Barrel Restaurant at Red Arrow and I-94 this morning in Stevensville, leaving a gaping hole in the wall of the retail section of the building.
Lincoln Township Firefighters responded to the scene and are working to assure everyone's safety there after the incident at mid-morning.
There was no immediate indication if it was a slip of the foot, missing the brake for the accelerator, or if there was some sort of medical incident that led to the crash.
The photos accompanying this story on Moody on the Market were shared on the Lincoln Township Fire Department Facebook page and show that the vehicle completely penetrated the exterior of the building ending up inside in a section of the building where clothing and gifts are sold, opposite the actual restaurant portion of the facility located at 2525 W. Marquette Woods Road, just off of the I-94 interchange with Red Arrow Highway in Stevensville.