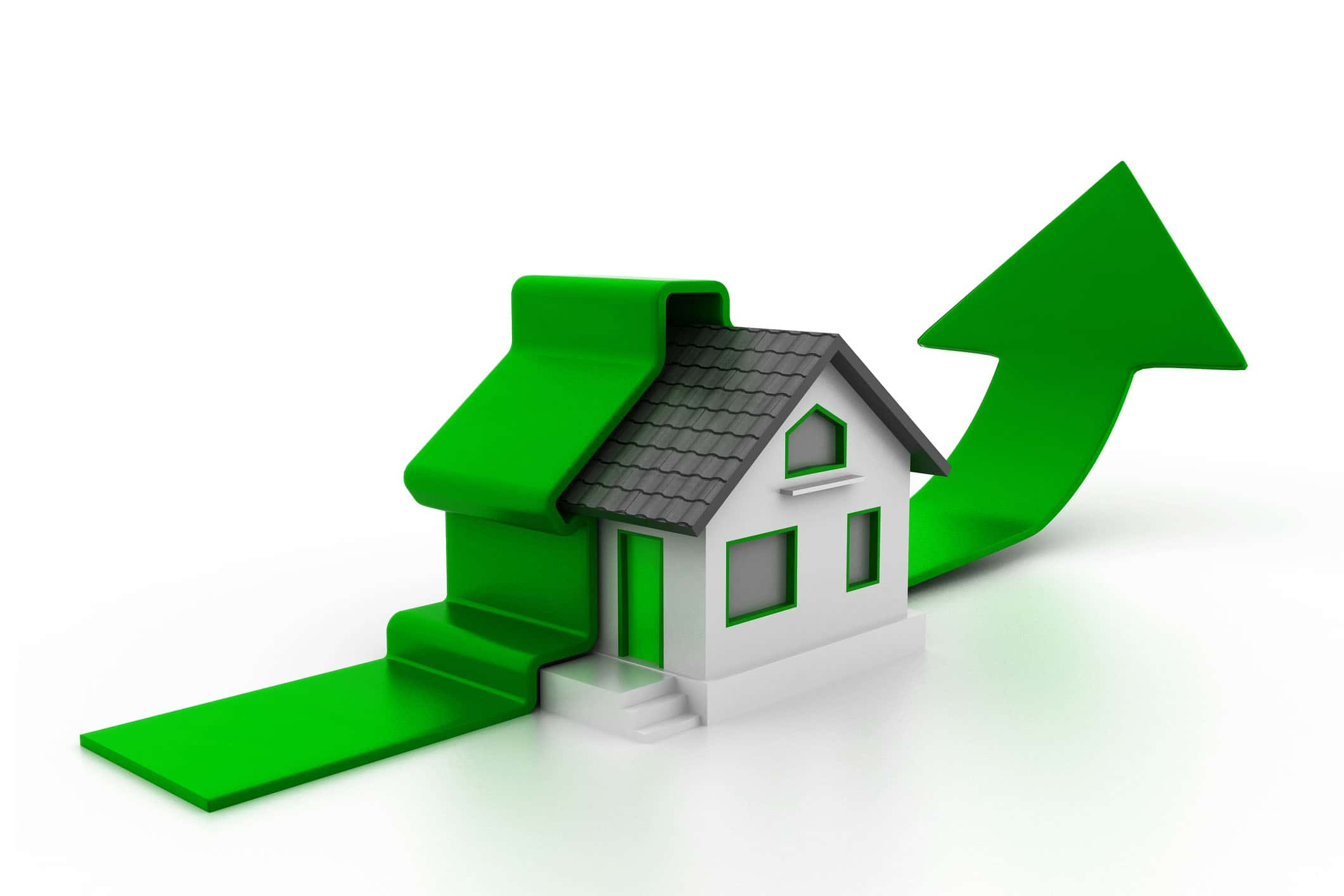 Anyone wondering if the housing market in Michigan's Great Southwest was truly back after soaring numbers in June needs look no further than the meteoric, record-smashing rise established in July according to the latest numbers from the Southwestern Michigan Association of Realtors.
Association Executive Alan Jeffries reports tells us, "Home buyers in the Southwest Michigan housing market unleashed their pent-up demand again in July with astonishing increases in the number of houses sold from June to July and year-to-date." He adds, "Last month the selling prices were startling and record-setting. In July, the selling prices again set records in the year-over-year comparison that dates back to 2006."
A key factor besides demand was that buyers experienced an inventory that was down 24-percent from July of 2019 during prime selling season. There were 1,399 homes for sale at the end of  July versus 1,840 a year earlier in July of 2019. The number of listings for sale includes  homes for sale across Allegan, Berrien, Cass, and the westerly 2/3rds of Van Buren Counties.
At that level, the market offers a 6.6-months supply of houses for buyers. One month earlier, in June of 2020, the level was at a 6.7-months supply with 1,500 houses for sale. For comparison, then years ago in July 2010, the available market was decidedly more robust with 3,821 houses for sale at that time.
For July, the number of houses sold increased 51-percent from a month earlier in June of 2020, with 479 homes sold versus 318 in June, and matched that 51-percent increase from year ago figures in July of 2019, when 317 homes were sold. Jeffries tells us, "At 479 houses, July of 2020 set a staggering record in the year-over-year comparison. The second best year was July of 2018, with 390 homes sold."
Year-to-date, the number of houses sold is still down 12-percent with 1,748 homes sold so far this year, as compared to the 1,986 that had been registered as sold at the same time a year ago, in July of 2019.
Not only are homes selling at a record pace, they continue to bring consistently higher prices. The average selling price in July, at $337,697, was 12-percent higher than the $300,418 average selling price a month earlier in June of 2020 and fully 34-percent higher than the $251,423 price in July of 2019. The July average selling price also raised the year-to-date, average selling price by 14-percent to an average of 268,934 vs. last year's average of $236,199.
The median selling price rose to $230,000 from $200,000 logged in July of 2019 for a 15-percent increase. From June of 2020 to July, the median selling price decreased by 2-percent. In June, the median selling price was $234,950. Year-to-date, the median selling price rose 15-percent ($200,000 vs. $174,700).
The median price is the price at which 50% of the homes sold were above that price, and 50% were below.
With the record-setting number of houses sold, the total dollar volume sky-rocketed 103-percent in July ($161,756,996 vs. $79,701,398). The year-to-date total dollar differed by less than one percent ($470,098,082 vs. $469,092,976).
July's boost caused the number of bank-owned or foreclosed homes as a percentage of all transactions to remain at 1-percent in July, the same as in June. That maintains the lowest percentage reached since 2009. The highest percentage previously in any July was 35-percent in July of 2009.
Locally, the mortgage rate was 3.108 down slightly from 3.253 in June. Last year in July, the rate was 3.961.  Nationally, the Freddie Mac mortgage rate in July was 2.99 down from 3.13 in June for a 30-year conventional mortgage.
This data reflects home sales across Allegan, Berrien, Cass, and the westerly 2/3rds of Van Buren Counties and should not be used to determine the market value of any individual property. If you want to know the market value of your property, you should contact your local Realtor.
Jeffries also offers advice to both buyers and sellers in the current market:
When Selling a Home…
Want to price your home to sell fast? Here are some key factors to keep in mind.
Start by kicking your emotional attachment to the curb. You aren't selling your memories; you're selling a house. You're the one who will set your listing price, but your Realtor has the expertise and local knowledge to advise on how to price your house, so it doesn't languish on the market.
You think your house is great. So you want to list it higher than comps suggest. Doing so may cause you to lose your most crucial leverage and timing because it's new on the market. Your Realtor looks at all of the comp prices and knows what the competition is like in your market.
Just because you put $65,000 into your kitchen renovation doesn't mean you can list your home for an additional $65,000. Your Realtor can help you assess the market value of your upgrades and answer the big question, What is the value of my home?
Having an idea of what you want to earn from your house sale is fine because you're looking at your home as the giant investment that it is. But pricing your home so that you will make a certain amount of money is the wrong approach.
The number you have in your head may not be in line with the market. This is where doing research on the housing market comes in handy, as well as listening to your Realtor.
When Buying a Home…
The market is running at a fast pace right now, and as a buyer, you face a lot of competition for a limited amount of houses for sale.  Just remember to do your homework and discuss all aspects of a purchase agreement with your Realtor in advance.
Especially, do not overlook contract contingencies – provisions that must be met before the transaction can go through. For example, if an offer says, "This contract is contingent upon a home inspection,"  If something is wrong with the house, the buyer can request the seller to make repairs. But most repairs are negotiable; the seller may agree to some, but say no to others. Or the seller can offer a price reduction, or a credit at closing, based on the cost of the repairs. This is where your Realtor can provide real value and counsel on what you should ask the seller to fix.
Other common contingencies include Financing contingency, Appraisal contingency, and Clear title contingency.
Select contingencies carefully. When going up against multiple offers, making an offer with fewer contingencies can potentially give you an edge over the competition.
To view properties that are for sale in your local area, go to www.swmar.com and click on "Property Search."  The Southwestern Michigan Association of Realtors, Inc. is a professional trade association for real estate professionals who are members of the National Association of Realtors, and ancillary service providers for the real estate industry in Allegan, Berrien, Cass, and Van Buren Counties.  The Association can be contacted at 269-983-6375 or through their website at www.swmar.com.