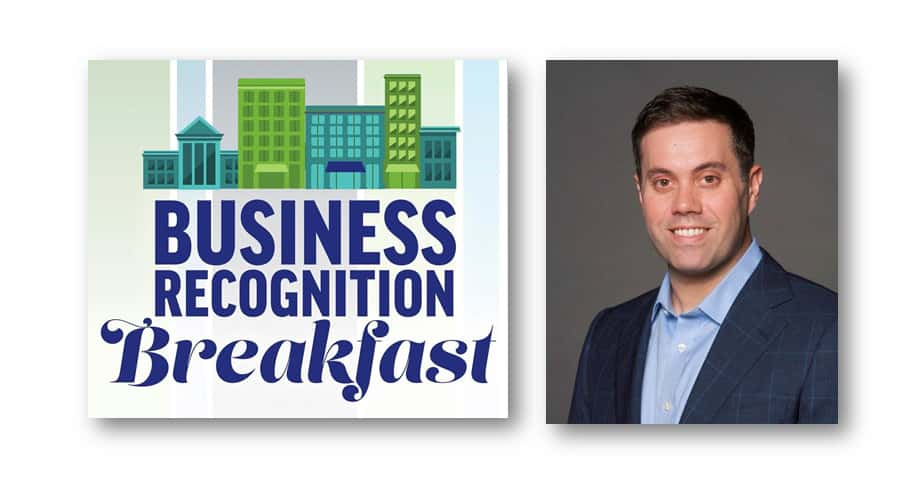 Business leaders from across Michigan's Great Southwest will get a first hand peek behind the curtain at current happenings in the Lansing offices of the Michigan Department of Labor and Economic Opportunity next month when the head of that organization delivers the keynote address for the Annual Business Recognition Breakfast jointly sponsored by the Southwest Michigan Regional Chamber of Commerce and Cornerstone Alliance.
Jeff Donofrio, Director of the Michigan Department of Labor & Economic Opportunity, has been tabbed for the keynote address before the joint business session on Thursday, February 13, 2020 in the Grand Upton Hall of the Lake Michigan College Mendel Center for Arts & Technology.
Donofrio, appointed by Governor Gretchen Whitmer, is charged with coordinating and streamlining the state's workforce and economic development programs to meet business and labor needs. Prior to his gubernatorial appointment, Donofrio had served under Mayor Mike Duggan as Detroit's Executive Director of Workforce Development. Before joining Mayor Duggan's staff, Donofrio served as an executive at Ford Motor Company based in Washington, DC. He also served as District Director for Congressman Sandy Levin and Congressman John Dingell and was Transportation Policy Advisor to Governor Jennifer Granholm. He grew up working in his family's bar, restaurant and bowling alley, Clemente's located in Lincoln Park, Michigan, originally opened by his Great-Grandparents in the 1920s.
Donofrio says his speech will focus on the state's efforts to close the skills gap, break down barriers to work, and support job growth across Michigan.
Arthur Havlicek, President of the Southwest Michigan Regional Chamber of Commerce, says, "We are thrilled to have Mr. Donofrio join us for our combined annual meeting this year. I'm looking forward to his keynote and to celebrating phenomenal member organizations and individuals for their contributions to our community and our economy here in Michigan's Great Southwest."
Rob Cleveland, President of Cornerstone Alliance, adds, "When companies are choosing to relocate or expand, key factors always include area population and the availability of a skilled workforce. It's why Michigan Works!, the Chamber and the Alliance collaborate to support tools, programs and legislation that make it easier for companies to train employees and to grow in the State of Michigan.  The work being done by Director Donofrio and the Department of Labor and Economic Opportunity is vital to the state's success and we're anxious to hear more about their plans."
Tickets are still available, through February 5th, and can be arranged for online at the link below at $30 per person, or a table of 10 for $225. Additionally, you may email sspoonholtz@smrchamber.com for more information. Here's the direct link for ticket reservations:
The Southwest Michigan Regional Chamber of Commerce is a member-driven organization encouraging the growth of business through networking, advocacy, visibility and benefits for all members. Established in 1954, they represent more than 700 members from throughout southwest Michigan and have local offices in downtown St. Joseph and Bridgman. You can find them online at www.smrchamber.com.
Cornerstone Alliance is a non-profit, investor-governed economic development organization primarily focused on increasing employment opportunities, private sector capital investments and the local tax base in Michigan's Great Southwest with specialized business services offered in economically distressed areas. You can find them online at cstonealliance.org.