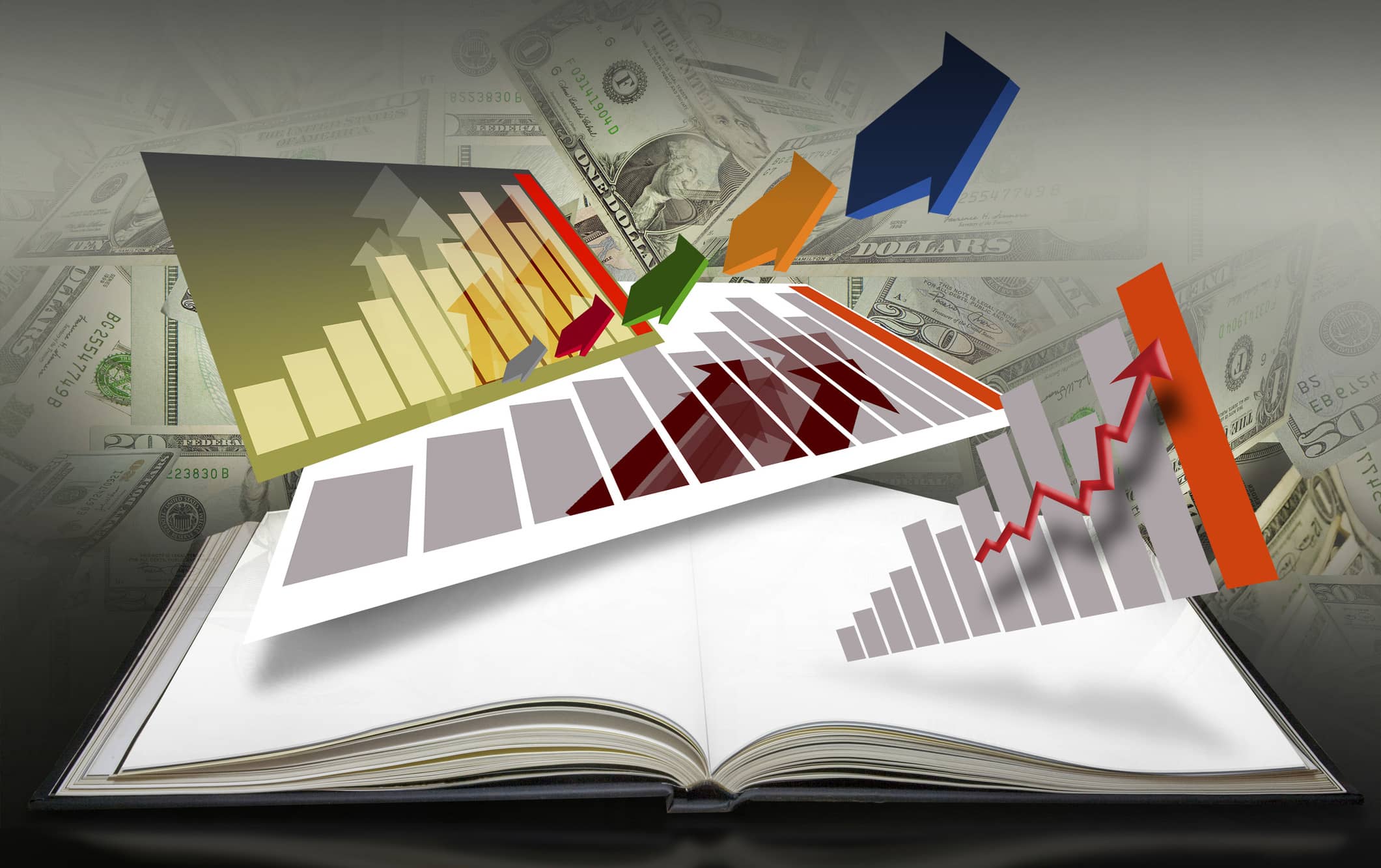 Since the team at the Southwestern Michigan Association of Realtors was beginning to run a little low of their inventory of superlatives to describe the housing market in Michigan's Great Southwest, it might not be such a bad thing that while "October's numbers crushed it," September's new all-time record of 518 homes sold remains intact.
Make no mistake, October gave it one heckuva run for the money, and is the new record October dating back to 2006, but September's jaw-dropping numbers were almost insurmountable considering the fact that the inventory of houses for sale in the market has dropped more than 30-percent each month for the last three months.
So, with the backdrop of June, which — after a disappointing slow start — lifted the market back up, and July's "astonishing" performance, followed by the continued frantic pace of August, and then September's awe inspiring new record pace, Association Executive Alan Jeffries says, "October's numbers crushed it." Explaining further, Jeffries says, "The number of houses sold, selling prices, and total dollar volume rolled over results set in October of 2019, and October 2020 became the new peak month (for any October) in our year-over-year comparison dating back to 2006."
While the market was not able to match September's all-time record of 518 houses sold, October had a solid performance with 477 sales, thereby keeping sales above the 450 mark for the fourth straight month. In October 2020, sales were 38-percent higher than in October of 2019, when 345 homes were sold. Year-to-date, the number of homes sold is up to 3,198 from 3,076 sold by October of 2019.
The average selling price in October, at $358,144, was 36-percent higher than the $262,720 average selling price in October a year ago, and the year-to-date, average selling price increased by 24-percent to $297,786 as compared to the average selling price of $240,229 at the same time last year.
The median selling price jumped to $245,660 from $190,000 in October for a 30-percent increase. Year-to-date, the median selling price has risen by 19-percent to $215,000 as compared to $179,950 in 2019.
Compared to September selling prices, the October average selling price was 13-percent higher ($358,144 vs. $316,525), and the median selling price was 12-percent higher ($245,660 vs. $220,000).
The median price is the price at which 50% of the homes sold were above that price, and 50% were below.
With the number of sales at 30-plus percent higher selling prices, the total dollar volume soared 88-percent in October to $170,834,881 versus last October's figure of $90,638,587. The year-to-date total dollar volume has now increased by 29-percent to $952,320,913 as compared to last year's total by this date of $738,947,310.
As noted earlier, the inventory of houses for sale has dropped more than 30-percent each month for the last three months, meaning that at the end of October the local market had 1,034 houses for sale, which was a 38-percent decline from the 1,675 houses on the market a year ago in October of 2019. That leaves the market with a 4.3-months supply of houses for potential homebuyers. By way of comparison, ten years ago in October of 2010, there were 3,385 houses for sale. The number of listings for sale includes homes for sale across Allegan, Berrien, Cass, and the westerly 2/3rds of Van Buren Counties.
Since June, the number of bank-owned or foreclosed homes as a percentage of all transactions has held steady at just 1-percent, however in October, the percentage doubled to 2-percent, which matches the same percentage of a year ago in October of 2019. The highest percentage in any previous month of October was 37-percent in 2009.
Locally, the mortgage rate was 3.021, down slightly from 3.113 in September. Last year in October, the rate was 3.871.  Nationally, the Freddie Mac mortgage rate in October was 2.81 down from 2.88 in September for a 30-year conventional mortgage.
This data reflects home sales across Allegan, Berrien, Cass, and the westerly 2/3rds of Van Buren Counties and should not be used to determine the market value of any individual property. Those who would like to know the market value of their property, are encouraged to contact a local Realtor.
Jeffries also offers tips for those in the market on both sides of the equation:
When Selling a Home…
Your listing Realtor has your back when it comes to the financials, like setting a listing price and marketing, staging, and making repairs to your house. He or she can also help you navigate more personal issues, such as your timeline and what you're hoping to achieve with the sale.
For all of those reasons, it's important to find an expert who is right for you and your specific situation and who can help you get what you want.
Start with a clear sense of what you want to get out of the selling process. When so much money is on the table, it's crucial to know what your goals are so that you can find a Realtor who will understand your needs.
Your listing Realtor will:
Work with you to price your home…
Market your home (we're talking pretty pictures, social media promo, cute staging — the works)…
Negotiate with home buyers…
Usher the home sale through inspection and closing…
To find prospective agents, start by asking friends, relatives, and colleagues for recommendations. Word-of-mouth endorsements, as always, can be priceless.
You can also turn to property websites such as realtor.com that have directories for agents in your area. Those databases can clue you into important details, such as an agent's years of experience, number of homes sold, and past client reviews.
When Buying a Home…
How do you know how to select a mortgage lender? That step in the buying process is a very serious task and will impact your financial future. So spending time researching and seeking advice should be a priority.
Start by asking your Realtor for their opinion. First of all, your Realtor is a trusted member of your team, and he or she has experience with reputable lenders, particularly in your city or town. Next, ask your family, friends, and co-workers. Everyone has a story that will give you insights.
Research the types of lenders in your area – retail banks, credit unions, and mortgage banks as well as mortgage brokers. Each of the first three will assign you to work with a loan officer who will receive a commission or bonus for writing your loan.
Retail banks do their own underwriting (investigating your finances), so retail banks, especially the smaller ones, can sometimes offer lower fees and less-stringent credit requirements.
Credit unions are not-for-profit and customer-owned, so they typically offer more personal service and lower fees. To apply for a loan, you must be a member.
Mortgage banks only offer home loans. An online lender is going to offer less hand-holding.
Mortgage brokers are essentially personal home loan shoppers — they act as liaisons between home buyers and mortgage lenders to help people find the lowest rates and the best mortgage terms.
To view properties that are for sale in your local area, go to http://www.swmar.com and click on "Search."  The Southwestern Michigan Association of Realtors, Inc. is a professional trade association for real estate professionals who are members of the National Association of Realtors, and ancillary service providers for the real estate industry in Allegan, Berrien, Cass, and Van Buren Counties. The Association can be contacted at 269-983-6375 or through their website.