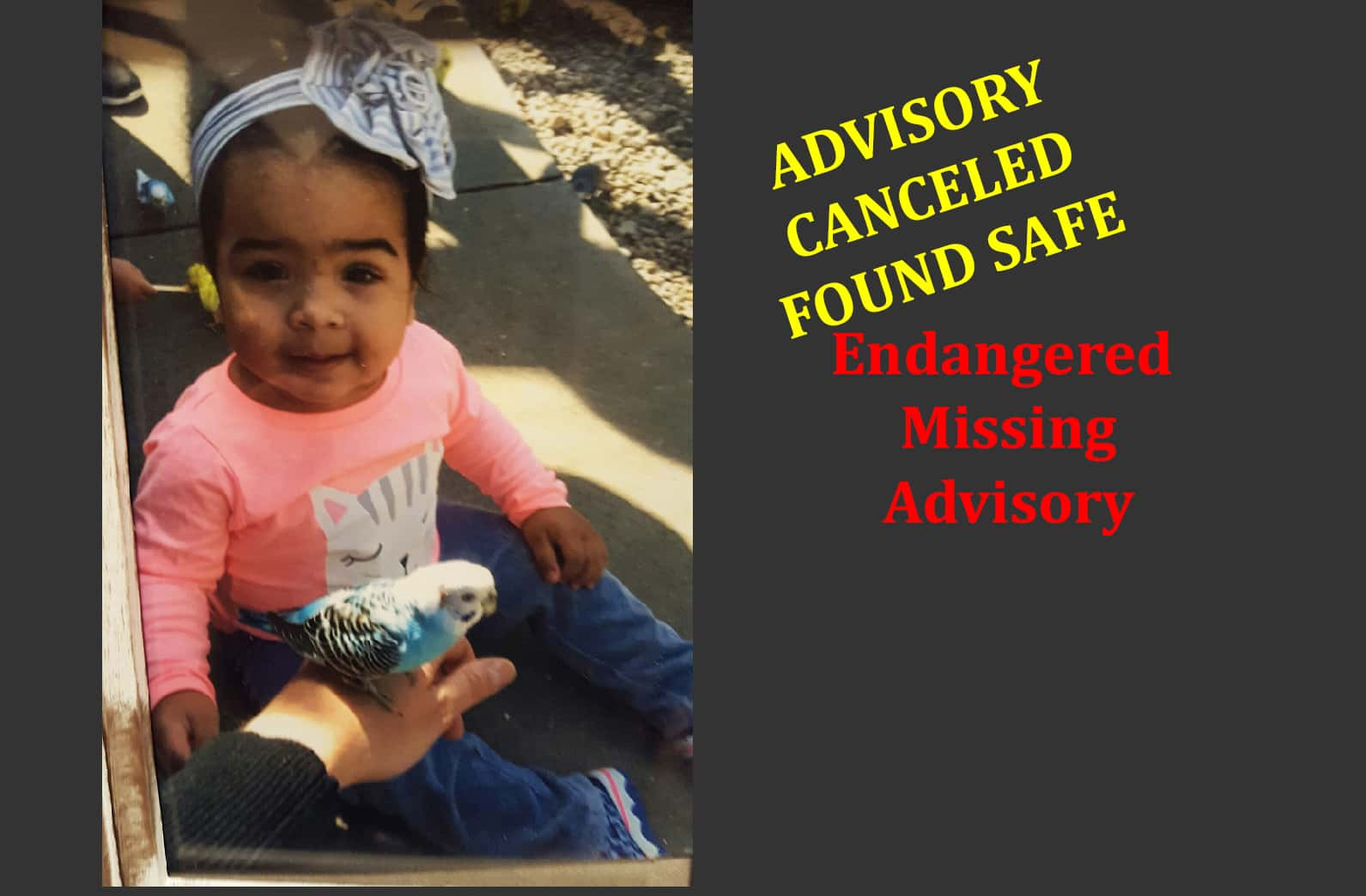 UPDATE*****UPDATE*****UPDATE*****
Authorities have now canceled the Endangered Missing Advisory for Khaleesi Battle. She has been located in Norton Shores.
*****UPDATE****
Police are asking the public to be on the lookout and help recover a 2-year old child who was forcibly kidnapped from her home in Muskegon Township this morning.
Law Enforcement issued an Endangered Missing Advisory for 2-year old Khaleesi Arlaya Battle, from Muskegon Township. They provided this description of the girl:
Height: 2' 6"
Weight:  50lbs.
Hair Color:  Black
Eye Color:  Brown
Race:  Black
Clothing:  Light blue "Frozen" PJ's with picture of "Elsa and Anna" on front.
Vehicle:  Dark colored older SUV, possible Arkansas plate
Authorities say that the two year old was forcibly taken from her home in Muskegon Township this morning by Robert Battle, a 28-year-old black male and Niesha Wright, a 28-year-old black female. The child's mother was assaulted during the incident and police believe the suspects may be headed to Arkansas with the child in an older model full size SUV, possibly with an Arkansas registration plate.
If you have information about their whereabouts, police ask that you call 911 or the Muskegon Township Police at 231-777-1666.
State Police in Niles, Paw Paw, Rockford, Wayland and elsewhere have been alerted and are asking for your help.