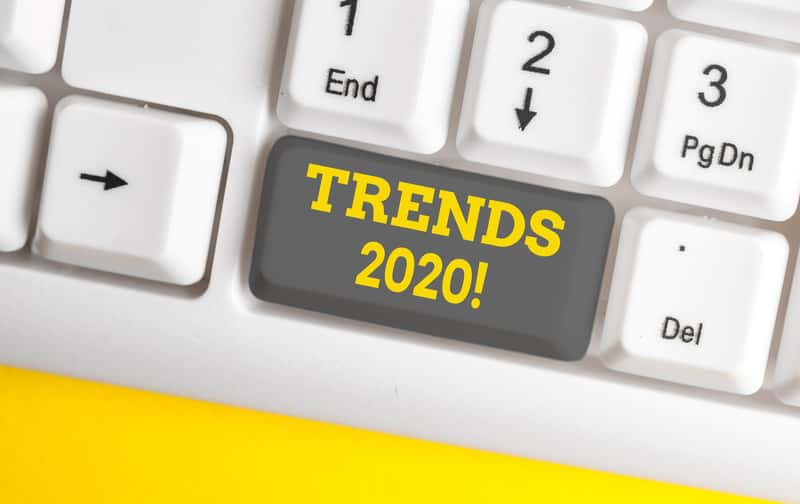 As they go about their daily business working with local manufacturers and other employers across Michigan's Great Southwest, the team at the Kinexus Group is routinely in search of whatever it is that keeps those businesses up at night in order to help them tackle the most pressing issues they are faced with.
Ironically, as the leadership of Kinexus sat down for a quarterly media roundtable this week the tables were turned as the focus landed squarely on what trends keep them up at night and in search of ways to tackle the most pressing issues facing the entire region.
CEO Todd Gustafson, Chief Operating Officer Jake Gustafson (no relation) and Vice President of Marketing & Government Affairs Al Pscholka maintain a steady drumbeat on three key factors facing our marketplace:
Declining population trends in the Tri-County area…
An aging workforce…
The degree of educational attainment, critical to filling the skilled trades gap
Thanks to the budget battles in Lansing, another major linchpin is the unfunded Going Pro Talent Fund project that is, at least temporarily, sidelined with no money included in the most recent budget. That project money alone is a threat to job retention and attraction all the way to potentially curtailing business expansion projects in the region.
The numbers guy, Jake Gustafson says, "We are generally older than the rest of the population of the state of Michigan. Specifically our working-age population is on the whole, older than the state of Michigan and the U.S. as well, and we are less educated." Addressing the education issue, he notes, "Generally what we use for that, knowing that there is a full spectrum of educational levels post high school, but the one that we really focus on is high school attainment, because, while there are lots of ways that you can enter the workforce these days, in 2020 there's probably no way that you can enter the workforce and have a reasonable chance of success over the next 30 to 40 years without the minimum of a high school diploma."
Jake adds, "We're really proud of the work Kinexus Group does, but these problems are bigger than even we can solve on our own and it's really a community effort in as many partners as we have to be able to help us."
Turning to population trends, Kinexus points to our continuing fade. Jake notes, "We continue to see a slight population loss here, so if you take what is now a decade long horizon since 2010, the Berrien, Cass and Van Buren areas, this three County area of Southwest Michigan that we really pride ourselves on focusing our efforts on, has lost just over 4,000 people and specifically, those 4,000 people are inordinately drawn from what we call the working age cohort, which is individuals between the ages of 20 and 54, which is really your prime age for the labor market where most of your employers are going to be able to find talent."
Conversely, in that same time period, the state of Michigan has grown slightly with a population increase of  just over 1-percent.
Further breaking down the analysis, Gustafson says,  "Our average age of our workforce is about 42.3 years old. That's not great. That takes us about two-and-a-half years older than the national average. And that's a trend that really, we're not alone in, but that's really affecting many parts of the upper Midwest. Certainly just because we're not alone in the lifeboat doesn't mean we're still not adrift at sea a little bit there. That's a factor that we need to go after." He argues, "That's not in itself a terrible thing, and there's a lot of fascinating work going on about how to engage older portions of the workforce, especially as people who do work have a tendency now to a slightly older age before fully exiting the workforce. However, again, it does affect your entry level, those beginning bands. We need a full spectrum on the labor force to be able to have a healthy environment for business."
Additionally, he notes, "Specifically for us here in Berrien, Cass and Van Buren, we do have a slightly larger percentage of the workforce that's not as educated as we'd like to see."
Pscholka points out, "Many of the earlier style of jobs no longer exist, where you could drop out of high school and go on, make a good family sustaining wage over a period of time." Nevertheless, it's not all doom and gloom as Jake notes, "This is still the second largest period of economic growth in the history of United States, and you're starting to see that now with the Tri-County area. The unemployment rates is 3.2-percent, which is just remarkable, right?"
CEO Todd Gustafson admits, "It's going to require both the private and public sectors to solve some of the challenges we're facing as regions, communities and the state, and one of those best private-public sector partnerships is the Going Pro Talent Fund program which was created in the previous administration, and widely respected beyond, so when that funding, which is designed to help companies upscale the existing employees and/or hire new employees, wasn't allocated or vetoed, it created a lot of consternation within the market." He adds, "We all know that companies aren't going to follow through on projects if there's an air of uncertainty, because they need to have some certainty. We've had 69 employers applying for roughly $3 million to help up-skill around 2,400 people and maybe create 1,200 new hires. And that money's no longer there."
Pscholka, a former State Rep and State Budget Director himself says, "These projects get either delayed and or shelved, right? So it has a trickle down effect, which hurts our region, so we've been working really hard with stakeholders, both administration and the legislature to show how that negatively impacts our region. So if that program can be refunded, that will help address some of the issues we're talking about. If not, it just makes our job even more difficult."
Al adds, "They'll likely negotiate another supplemental  budget bill, but the issue is quickly becoming timing, because if you wait too long, if this doesn't pass til February, you've only got about seven months to do all that training and as Jake knows that's going to be tough to shoehorn all of the training and everything that needs to happen into that shortened time frame."
The statewide impact of the program is substantive. The current Going Pro program had 878 companies across the state of Michigan the opportunity to train 22,400 new workers. That's 8,340 new hires and 14,059 incumbent workers. It also includes $163 million of employer contributions back to the private-public sector partnership. Todd says, "We don't know how many of our applications will be awarded, but we have a really strong team, great relationships with our partners and most importantly, with the companies, so I think we've got really strong applications in the hunt."
Looking ahead in 2020, Pscholka says things appear to be "Steady as she goes, right? I mean, we don't see any huge dips, but we don't see any huge growth on the other side either. It's kind of the worrisome long-term trend is that we're starting to see job openings contract, but unemployment is staying low, which means we're losing those Millennials in the population, and that's the long term and the short term starting to collide a little bit."
Todd says of the declining population, aging workforce and slipping educational attainment, "These are the big three we've been discussing, but as you go deeper into those issues, there are a lot of variables that affect them, right? Is there a transportation infrastructure in place? Is it a place where people want to come and live and move? Is there housing? Is there housing that is affordable for families and others available. There's a whole host of issues. Back to the point, we can't solve these problems on our own. We need partners to do this and there are some good partners in the community working on this stuff, but collectively, as long as we come together to work on them, I think we can make a difference."
He adds, "The first and most important point here is, if we don't recognize these issues and challenges and are not intellectually honest with ourselves, they never get addressed or fixed. And there are so many communities that we see throughout Michigan and throughout the nation that are in that boat. They don't want to acknowledge it and so they don't do anything about it and it never gets fixed and in some cases it gets worse. I don't think we're a community that wants to be like that. And Kinexus Group is one of those organizations that wants to help lead the change, in addressing them."
A group of local like-minded employers focused on the barriers to retaining their workforce have been working to address the big barriers like lack of transportation, food insecurity, housing and more by creating a coalition called the Business Resource Network. Todd Gustafson says, "I think our region itself, Southwest Michigan, underestimates the economic impact the lack of a functioning and efficient transportation system has on our economy. It's a significant one. And we've seen this for decades, especially in the work we do." He's backed up by Jake Gustafson who says, "Transportation is way out there at 17-percent voicing concern, much higher than any other barrier,  and Todd's exactly right because transportation ties into so many other pieces, because since we don't have a public transportation infrastructure, that means by and large, transportation is tied around personal vehicle ownership and one's ability to pay their monthly bills like utilities, because in many instances where they're not paying the utilities it's because the family has had to prioritize another expenditure over that which was normally transportation because you needed your car to be able to go to work. So transportation is just a behemoth of an issue when it comes to worker retention."
Todd concludes, "While there have been some community-wide efforts related to helping to improve the transportation system, we've moved the ball down the field, but, we have stalled in the red zone."
So…team Kinexus continues to meet with more than 600 employers every year, helping to keep them competitive in the marketplace for talent.
Manufacturing has the lion's share of the job market with 18,266 payroll jobs in the region, almost 19-percent of the workforce and projected to grow at just under 1-percent with 160 new jobs. Leisure and Hospitality are next with almost 11,000 jobs, or roughly 11.3-percent of the workforce and projected to grow by more than 8-percent or almost 900 jobs and Health Care and Social Assistance round out the top three with more than 10,100 payroll jobs or 10.5-percent of the workforce and a projected growth of more than 925 jobs at over 9-percent going forward.