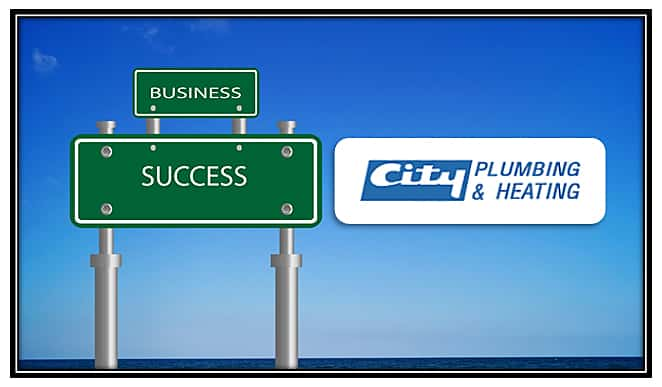 ---

---
You hear the reminders all the time. "There is no 'I' in team." Comments like, "You can't do this all by yourself, you're going to need help." Professional Development Expert Jeff Havens made a great case reminding us, Michael Jordan was a great basketball player, "But even he couldn't beat a 5-person NBA team all by himself," and adding, "Baseball games would be oppressively boring to watch on television if it were 9 guys against 1." He boiled it down to the simple fact that "Teams Always Beat Individuals."
Then, too, there's his reminder that, "Mark Zuckerberg wouldn't have been able to create Facebook if a legion of scientists before him hadn't first discovered the properties of electricity and then built transistors and then created computers and the Internet."
It's essential. Certain partners are vital to your businesses success. That's one reason "The Crew in Blue" plays such a key role in the lives and operations of the businesses that they support. Can you imagine trying to step into the breach to solve a plumbing issue at your own business…or having to figure out what went wrong with your HVAC system on a sweltering summer day?
The smartest among us recognize that we need a team to back us up, whether that's a team of IT experts to get our business back online, or "The Crew in Blue" to step in and solve a critical plumbing breakdown in a timely, professional, and cost effective manner.
Does your business know who you can rely on in a moment of crisis?
Local businesses like St. Joseph/Coloma KOA Holiday, Honor Credit Union and Gast Manufacturing rely on "The Crew in Blue" at City Plumbing Heating and Air Conditioning to keep them operational.
Mark Lemoine and his wife purchased the 45 year old Coloma/St. Joseph KOA Holiday campground knowing full well that it needed some tender loving care to be the first class operation they were targeting for.  "The Crew in Blue" from City Plumbing Heating and Air Conditioning first helped them with a number of HVAC needs and water heaters at the business, and quickly helped get the campground operational in 2016. More recently, City stepped in to work on the campground's lift station. Mark Lemoine says, "There's no city sewer at the campground so our own lift station is critical to daily business. We were actually able to be open in time for our Memorial Day weekend this year thanks to City and "The Crew in Blue."
Why did the Lemoines place the first call? Mark tells us, "City Plumbing was actually one of the very first companies my wife and I called when we moved to the area. Their reputation preceded them."
Lemoine laments the fact that on many occasions, smaller operations say "We'll be there," but never actually show up at all. In critical moments, that's unconscionable. Lemoine says, "My needs are around the clock, especially during the in-season. At City, I found their work ethic, responsiveness and professionalism to be unparalleled."
Nobody wants their vacation to be ruined by inoperable systems and troubled equipment. Lemoine knows, "You can't operate a campground without a good septic system. "The Crew in Blue" worked hard. It all just came together in a very timely fashion."
The bottom line is, Lemoine knew he couldn't do the work on his own. That's why he's happy to have City Plumbing Heating and Air Conditioning on his team, saying, "I have found the "The Crew in Blue" to be very responsive and professional. That's the kind of service I wish to deliver to my guests. As a business owner I rely on it and I appreciate it greatly," and adds, "City Plumbing has done great work."
At Honor Credit Union, Dave Martin is Facilities Manager, system wide. He'll be the first to tell you, "City Plumbing, Heating, and Air Conditioning capitalizes on service excellence. As an organization who strives for service excellence, Honor trusts 'The Crew in Blue' because of that shared value."
The value of a trusted partner in business is immeasurable. Martin admits, "I never have to wonder about the quality of work being done at our facilities. The technicians are in constant contact with me about the issues at hand." It's the teamwork that is impressive. Martin notes, "'The Crew in Blue' listens. Whenever I have an issue, they take the time to listen well before going to work on it. Problems are solved quickly and accurately because they listen."
There are many service providers that Honor could have selected, but most teams facing critical needs require speed and reliability regardless of the time frame. Martin tells us about that aspect of City Plumbing Heating and Air Conditioning, noting, "They respond urgently. With more than 20 member centers in Southwest Michigan, we need people we can count on. City always delivers on time."
Gast Manufacturing is no stranger to quality and teamwork. They wouldn't be the cutting edge leader in the pneumatic industry if they didn't exhibit those same qualities themselves. Even their own website reminds us that at Gast, "We set the standard in the pneumatic industry. From our comprehensive products and customer service to our dedicated OEM training, we're continually committed to providing customers with a truly unforgettable experience." Nevertheless, they can't do everything alone and rely on "The Crew in Blue" to maintain operational status routinely.
Gast's Dave Livengood says that City works on the company's plumbing and HVAC needs routinely and that he is so pleased with the service they provide, "We wouldn't consider anyone else to work inside our facilities." He tells us, "City's service is outstanding. I can't say enough about them."
Livengood is able to quantify that relationship as well, noting, "We have definitely saved money by being on a maintenance plan with them. We've reduced our emergency repairs by about 70-percent."
Even "The Crew in Blue" can't do the amazing job they do alone. Many skilled craftsmen are in the crew, dozens of vendors provide them the sources and materials necessary to resolve issues at Gast, for the people at Honor and to help keep smiles around the campfire at the Coloma/St. Joseph KOA Holiday. Thankfully, they and many others like them know that the dedication at City Plumbing Heating and Air Conditioning is second to none. They keep the wheels of commerce turning for hundreds of businesses large and small and they're ready to do the same for yours.
Let the Crew In Blue know how they can help you.

---

---