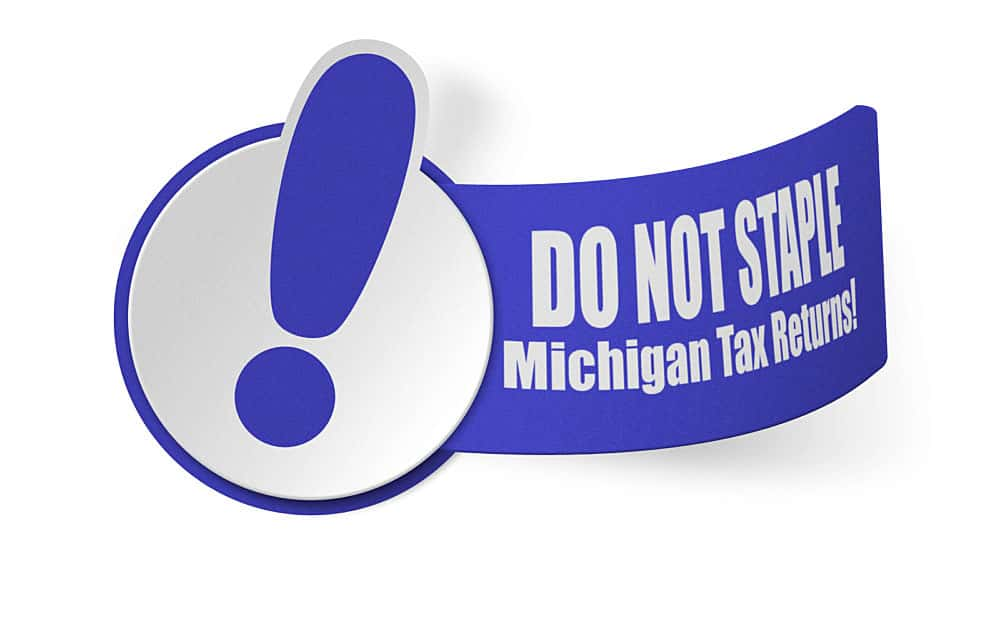 If you really want to aggravate your Michigan Department of Treasury, or slow down the process of getting your income tax refund in a timely manner, go ahead and staple your state tax documents together before dropping them into the mail.  Just. Don't. Do. It.
The team at the state treasury cautions Michigan taxpayers to think twice before stapling state tax documents and consider other options for fastening paper together prior to mailing things off to Lansing.
Each year, Treasury receives and processes more than 1.3 million pieces of U.S. Mail at 51 post office boxes and two ZIP Code mailboxes. For every staple used, mail operations staff members must remove and recondition affected documents before scanning and processing, slowing down individual income tax refunds and other services.
In fact, Ann Luepnitz, who is Manager of Mail & Data Operations for the Treasury Facility says, "Staples are one of the largest problems encountered in the mailroom." She points out that, "When the staples are removed, the paper rips and holes are created. Unfortunately, this means staff members must take extra time to recondition the documents before scanning and processing."
We, as taxpayers, are encouraged to use binder clips, paper clips and rubber bands for fastening state tax documents together. Luepnitz says staples should only be applied where tax form instructions specifically advise the use of them.
All tax forms typically come with return instructions. By paying close attention to the instructions and appropriately preparing tax documents, you can expect faster service.
For individual income tax returns, filing electronically is the quickest and easiest way to get a refund. Last year, more than 4 million Michigan taxpayers e-filed and had their refunds directly deposited into their bank accounts.
A short video has actually been created to inform taxpayers about stapling challenges. To learn more about Michigan's tax system, you can go to www.michigan.gov/taxes.
Remember…when it comes to stapling, "Just say no!"