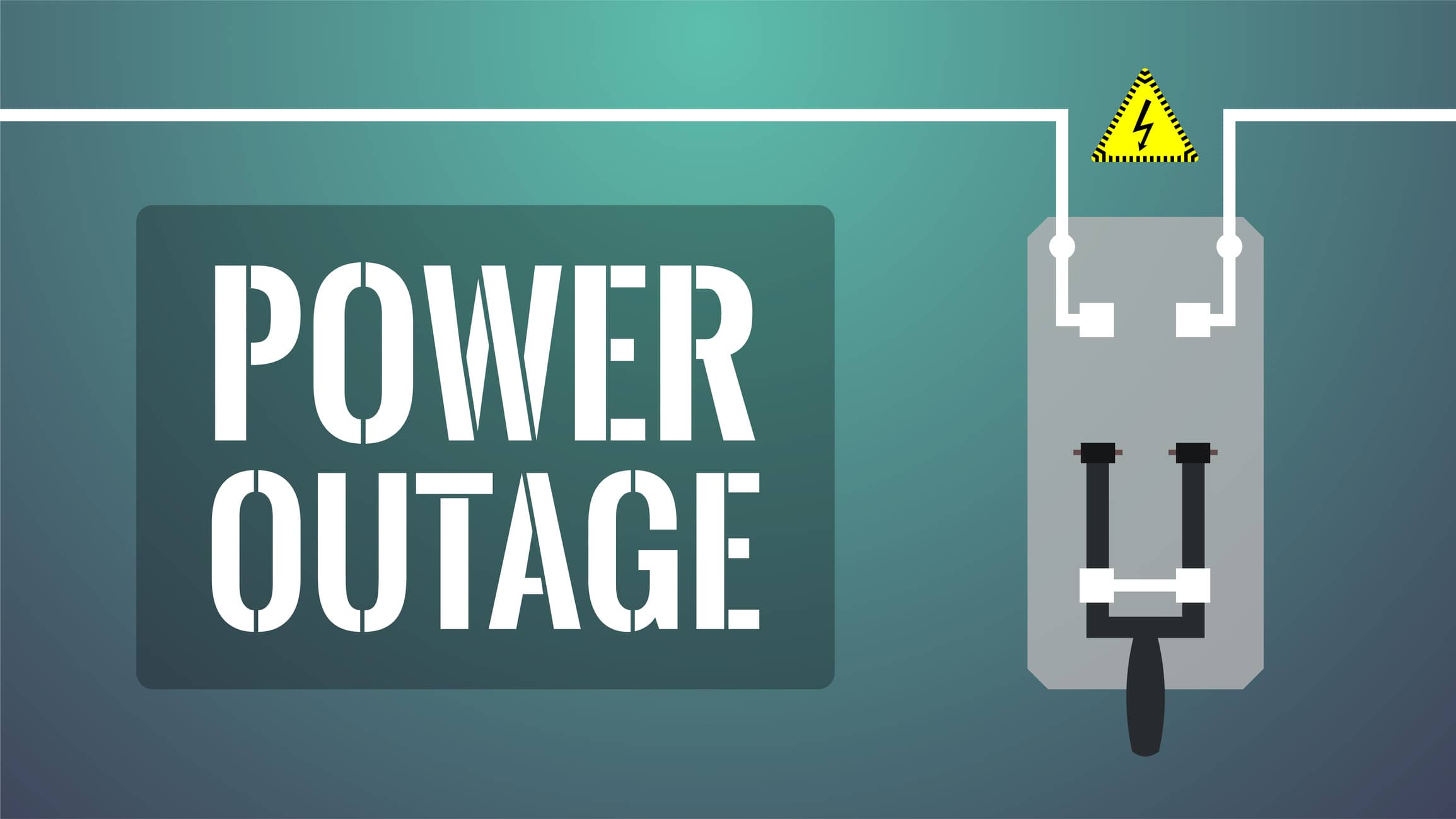 Blustery weather with sustained strong winds on this Sunday afternoon has pulled line crews into the field all across the region to deal with substantial power outages reported from Benton Harbor to Fort Wayne, with I&M currently reporting some 8,000 people without power at 2pm.
The utility says that when a cold front moved through the area this morning, it brought with it high winds and wet weather across the I&Ms service territory, causing widespread outages for many customers. With sustained winds of 25-35 mph and gusts of 45-55 mph, the strongest winds peaked at 60 mph in Fort Wayne. Winds of that speed can knock down limbs and trees, damage utility equipment and even break poles.
I&M is encouraging the public to be careful if you are outside and watch out for common safety hazards such as those described below.
As of 1:45 pm this afternoon approximately 8,000 customers were without power, down from a peak of 10,500.
I&M utility crews are working alongside external partners and contractors to restore power as quickly and safely as possible. Winds will continue to be an issue throughout the day, slowing work and likely causing additional outages.
Officials say that outage numbers will fluctuate throughout the day as repairs are completed and new outages occur. They encourage all customers to report any outage they experience. You can quickly and easily report outages via the Indiana Michigan Power app; their website, http://IndianaMichiganPower.com; or by contacting them on social media or by phone at 800-311-4634.
OUTAGE COUNTS
Michigan total customers: 3,200
Benton Harbor area: 900
Buchanan area: 400
Three Rivers area: 1,900
Indiana total customers: 4,850
Fort Wayne area: 2,350
South Bend/Elkhart area: 400
Muncie/Marion area: 2,100
ESTIMATED TIMES of RESTORATION (ETRs)
Estimated restoration times will be fluid. Specific outages will have estimates from crews working on those repairs, but area-wide ETRs will be difficult to establish as winds cause additional damage throughout the day.
You can keep up with the latest outages and estimates on the I&M outage map.
I&M encourages customers to use the Indiana Michigan Power app to monitor the status of any outage affecting your home or business. IndianaMichiganPower.com/App You can sign up for text and email alerts on the app or at IndianaMichiganPower.com/Alerts See the location and status of outages using our outage map at IndianaMichiganPower.com/OutageMap
For the latest updates please follow Indiana Michigan Power on Facebook and find them on Twitter @IN_MI_Power
SAFETY INFORMATION
The high winds affecting the area have not ended. Please be careful if you are outside and watch out for these common safety hazards:
Downed power lines. Stay away from any downed wires and report them to I&M. You can call 800-311-4634, report on the app or website, or call 911. Downed wires may be hidden by limbs and debris or touching a fence, so look carefully before cleaning up after the storm.
Trees could fall or drop limbs at any moment, please look up.
Fallen leaves may hide debris or downed wires, so look around carefully.
Roads will likely be wet, slick and covered with debris and leaves. Please slow down.
Traffic lights may not be functioning. Please use caution and be mindful of first responders and utility workers on the roadways.