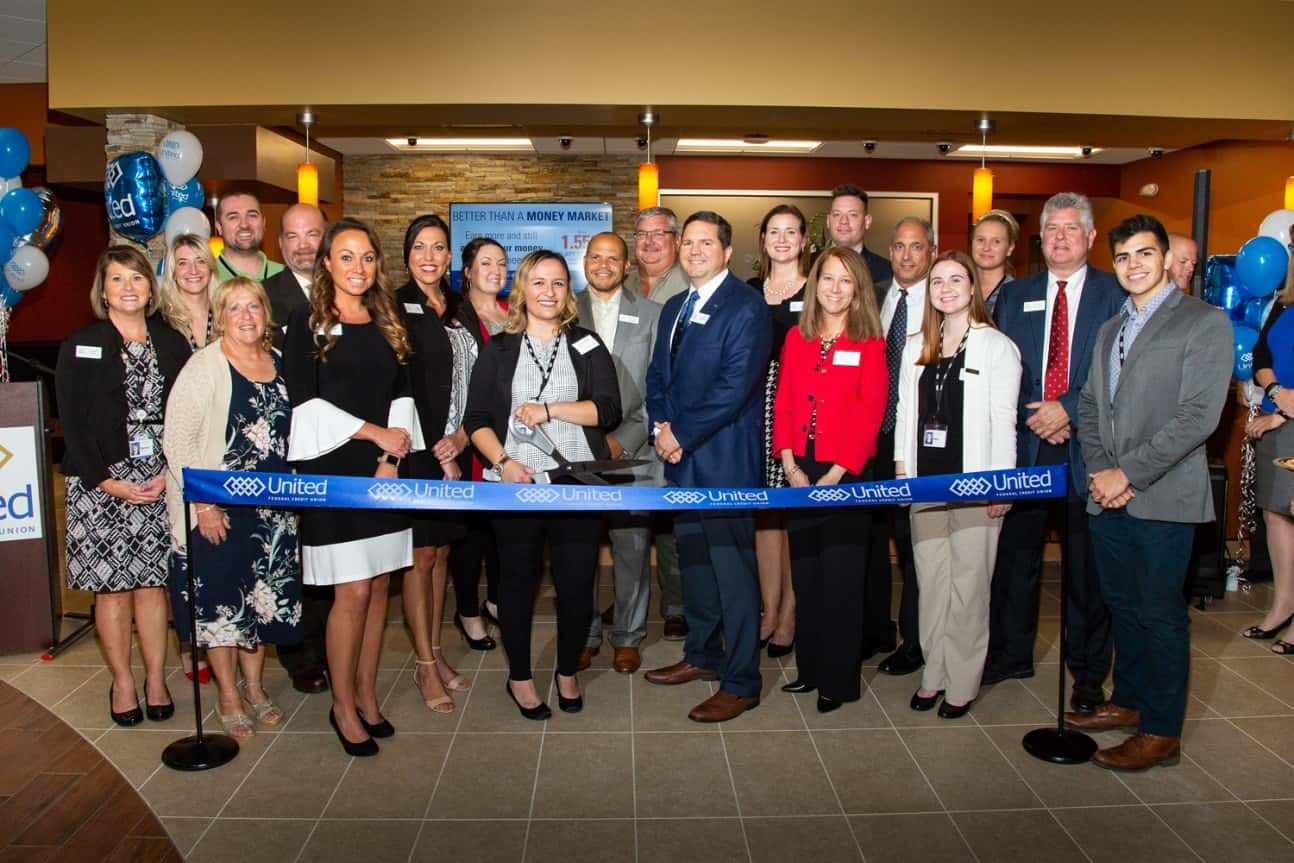 United Federal Credit Union continues to grow its footprint in Northwest Indiana having opened its third branch there this week with a ribbon-cutting ceremony in Mishawaka.
The newest United Federal Branch on the Edison Lakes Parkway in Mishawaka joins existing locations in Griffith and South Bend in Northwest Indiana, marking the third such branch now available to a growing segment of members in the region.
On Wednesday, August 29th, UFCU conducted the formal ribbon cutting ceremony after having opened the doors to its new 6,450 square foot branch on August 3rd and is currently serving members. Construction to build the branch started last October and was managed by The Redmond Company. The Edison Lakes Parkway branch is a full-service extension of United Federal, offering personal and business banking services including loans, mortgages, and investment planning.
This is the second St. Joseph County branch to open this summer, with plans to have a total of six new branches in Northern Indiana over the next three years.
United Federal's President & CEO Terry O'Rourke says, "United is proud to continue our commitment to this community and to improving the lives of those who live here." He adds, "These new branches will make it easier to deliver the United Federal Credit Union experience to our members already living or working here, and to new members who join. The area is growing and we're happy to be a part of that momentum. You will continue to keep seeing United on the front line of new development and charitable projects in Michiana."
Elizabeth Blad, who was hired in May of this year, will serve as the Edison Lakes Parkway branch manager at UFCU. Before being appointed to the position, Blad served as assistant branch manager at Notre Dame FCU since 2014. Before that role, she held two positions of increasing authority at Wells Fargo, service manager from 2012 to 2014 and a personal banker from 2010 to 2012.
United Federal Credit Union has served members since 1949 by helping them to build a sound financial future. The institution serves more than 168,000 member/owners worldwide and manages assets in excess of $2.6 billion, with corporate offices and the main branch in St. Joseph, and additional branches in Arkansas, Indiana, elsewhere in Michigan, Nevada, North Carolina, and Ohio. For more information visit online at www.unitedfcu.com.