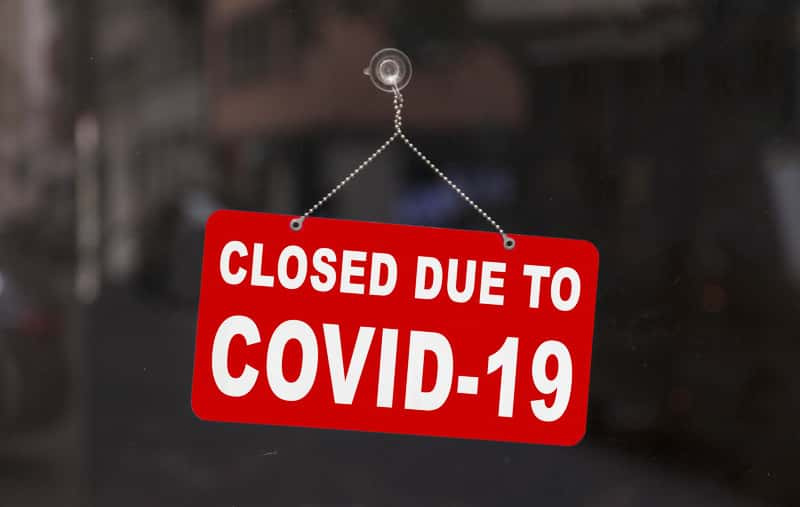 For the third time since Friday, a local establishment has announced a temporary shutdown due to COVID-19 issues, however one of them has already returned to service.
Peat's Cider Social on Red Arrow Highway in Stevensville announced today that they had just learned of an asymptomatic customer who had spent time there on Thursday afternoon and they will be closed until further tests can be conducted.
They followed The Livery in the Benton Harbor Arts District who earlier today said they would be closed until further notice after a member of the staff had tested positive for the coronavirus.
On Friday, Clementine's Too in St. Joseph announced that they were closing temporarily following a confirmed case of COVID 19 there. They, however were back open for business today, and will be open until 9pm tonight, Sunday, July 26th.
Dan Peat, Co-Owner of Peat's Cider Social took to their Facebook account this afternoon to make the announcement about their establishment. Here is his message:
"We feel strongly in honesty and transparency. We just learned that an asymptomatic customer, who was in our space Thursday afternoon, has tested positive for Covid-19. From the beginning, we have practiced strict sanitizing procedures, mask wearing, and hand washing. While this patron was only at The Social for a short time, and was following our mask-wearing procedures, we will be shutting down in an abundance of caution and safety for our team members and community. During that time our team and our families will be tested and we will be deep cleaning the entire space. Thank you for your understanding and we hope to see you at The Social once we re-open."
At the Livery in Benton Harbor, Owner Simon Rusk posted on Facebook earlier today regarding their situation. Here is his message:
"The Livery Will Be CLOSED Until Further Notice. The Livery has taken extreme care and caution with our operations in order to keep our staff and guests safe. Even with these safety and sanitation measures, COVID-19 has hit home.
A member of The Livery staff has tested positive for COVID-19. The staff member is asymptomatic and is doing well. The testing was undertaken prophylactically, not because of sickness or symptoms. While we are hopeful that this is an isolated case, the only way to know for certain is to test our entire staff. This means that The Livery will be closed today (Sunday, July 26th), and will remain closed until we can get test results back to ensure safe operations.
We feel that it is our responsibility to inform and safeguard the community in light of this positive test. The Berrien County Health Department has been notified, and will help guide us in the next steps to reopen.
During this brief closure, The Livery will thoroughly deep clean our establishment and further examine our operations.
If you have questions or concerns, or would like additional information please contact us directly. We would like to thank everyone for their continued support during these trying times. We will see you all again in the near future."
It was on Friday that Clementine's too, on Broad Srreet in St. Joseph alerted the community to their situation, but didn't define if the case stemmed from a staff member of a patron, only indicating a "confirmed case." Here is the message that they posted to their Facebook account:
"Unfortunately it was only a matter of time before this pandemic hit our establishment. Even after requiring facemasks to enter, checking temperatures and enforcing social distancing we still have a confirmed case of COVID-19. Clementine's Too considers our staff family and as such we are doing our part to keep each of us safe. In accordance with state regulations and an abundance of caution, we are shutting down for at least 24 hours to heavily clean, sanitize and regroup. The Berrien County health department has been vital in helping us trace, track and quartntine those that may be of risk. Clementines Too will continue to require facemasks to enter and strictly enforce procedures to stop the spread of COVID- 19. We look forward to being safely open Saturday. Thank you for understanding as we navigate this constantly changing climate."
The restaurant was open for business today.