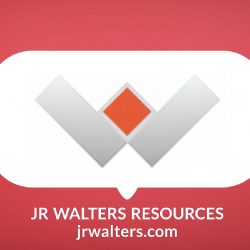 When Joan Walters decided back in January of 1993 that she would leave the world of employment and become an entrepreneur, she changed her focus substantially by immediately going into business through the formation of her own JR Walters Resources, based in Kalamazoo. As founder of that unique firm, she is to this very day the sole owner and operator and has achieved her 25th anniversary milestone in the process.
JR Walters Resources is a professional search firm specializing in a variety of fields, now based in the greater St. Joseph-Benton Harbor community and an expert in finding uniquely specialized talent for business and industry across the region.
Joan says, "Since the beginning, JR Walters Resources has kept true to its goals, which is to provide personalized, high-quality recruiting services in the fields of Engineering, Architecture, Construction Management, and Manufacturing." She has been a recruiter since 1988.
At its inception, JR Walters Resources serviced a client base located almost exclusively in southwest Michigan. Since that time, though, the firm now provides recruiting services to an international market of small to mid-sized companies.
JR Walters Resources is a boutique recruiting firm with partners throughout the world. The firm is a member of two large recruiting networks: Top Echelon Network and NPA Worldwide. Walters has been a consistent producer in Top Echelon Network during the firm's 12 years of membership.
In addition, Walters has earned the designation of Certified Personnel Consultant (CPC) through the National Association of Personnel Services (NAPS). According to the NAPS website, obtaining the CPC demonstrates an "individual and organizational commitment to excellence" to a recruiter's clients and to their firm.
For her commitment to excellence over the years, Walters has earned high honors as a top placer of highly skilled professionals. Her track record of success within recruiting has helped JR Walters Resources to earn the moniker "The Magnet for Top Talent."
In 2002, she relocated JR Walters Resources to Michigan's Great Southwest, specifically to St. Joseph. The firm has remained here since that time.
The recruiting profession has endured many changes during the 25 years that Joan's firm has been in business. She and her firm have adapted to those changes and grown at the same time by continuing to focus on consistently providing top talent and other hiring solutions for clients.
As Joan tells it, "We've gone from paper resumes sent through the mail to instant email." She adds, "We've also gone from high-priced telephone calls to using technology tools such as Skype. And let's not forget the Internet, social media, smartphones, and text messaging. But as much as technology and recruiting has changed during the past 25 years, we at JR Walters Resources have remained committed to serving our clients at the highest level possible, and that has been the key to our continued success."
You can visit JR Walters Resources online at www.JRWalters.com.