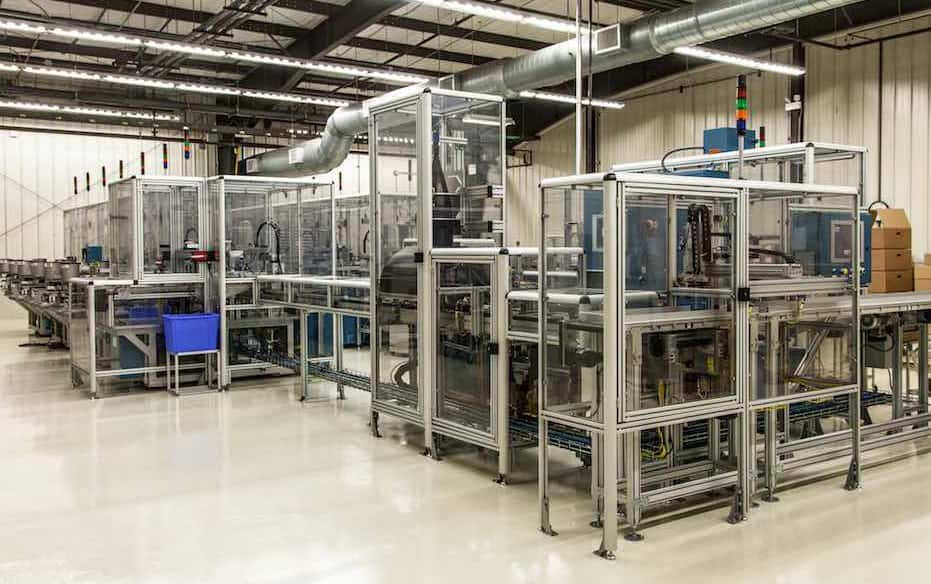 A Southwest Michigan manufacturing team that has become expert at assembly automation and machining is expanding dramatically and creating 15 jobs over the next two years in Van Buren County.
The team at Kinexus reports that Tri-Mation Industries of Mattawan is unveiling a $2.6-million expansion that not only adds 15 new jobs, but also brings in new equipment for their automation solutions team. They already have 35 employees and will invest in expansion capabilities for the multiple industries they serve.
Tri-Mation Industries was founded in 1995, and Kinexus assisted in establishing an Industrial Development District which provided the company with a 10-year tax exemption going forward. Creation of the Industrial Development District allows Tri-Mation to further invest in their new 40,000 square foot building, adding new equipment, and hiring the new talent.
Blaine Borkowski is President of Tri-Mation. He says, "We have been fortunate to be part of a growing industry that focuses on automated solutions that help companies become more profitable, efficient and competitive in a global economy."
Zachary Morris, who serves as Economic Development Director for Van Buren County adds, "Projections are showing the automation industry growing by more than 20-percent by 2026," and notes, "Automation is certainly part of the future and Southwest Michigan is embracing it."
Borkowski and his business partner, Pat O'Keefe, recognized that they needed additional space to accommodate their growing business needs, which prompted them to begin searching for their next location.
O'Keefe says, "We were looking throughout the region for our new location, but we kept coming back to Van Buren County as the ideal place to grow our business."
For his part, Van Buren's Morris says, "We are excited to have Tri-Mation Industries remain in the Van Buren County business community. With over 80 miles of interstate and rail running through the county, it's an ideal location to grow a business."
Borkowski expressed gratitude to Team Kinexus, saying, "We would not have been as successful in our expansion if we didn't have help from Kinexus. Their guidance has been instrumental in helping us stay financially competitive in our industry."
When figuring in job retention and growth, along with the company's investment in real and personal property, Morris estimates the first year economic impact to be over $4 million.
Kinexus is an organization that invests its time and resources into creating integrated solutions for business, workforce, and community challenges to promote economic vitality in Michigan's Great Southwest. For more information, you can visit online at www.Kinexus.org, follow them on Twitter @KinexusGroup or "like" them on Facebook @KinexusGroup.
The photo accompanying this story at Moody on the Market.com is courtesy of Tri-Mation Industries in Mattawan.