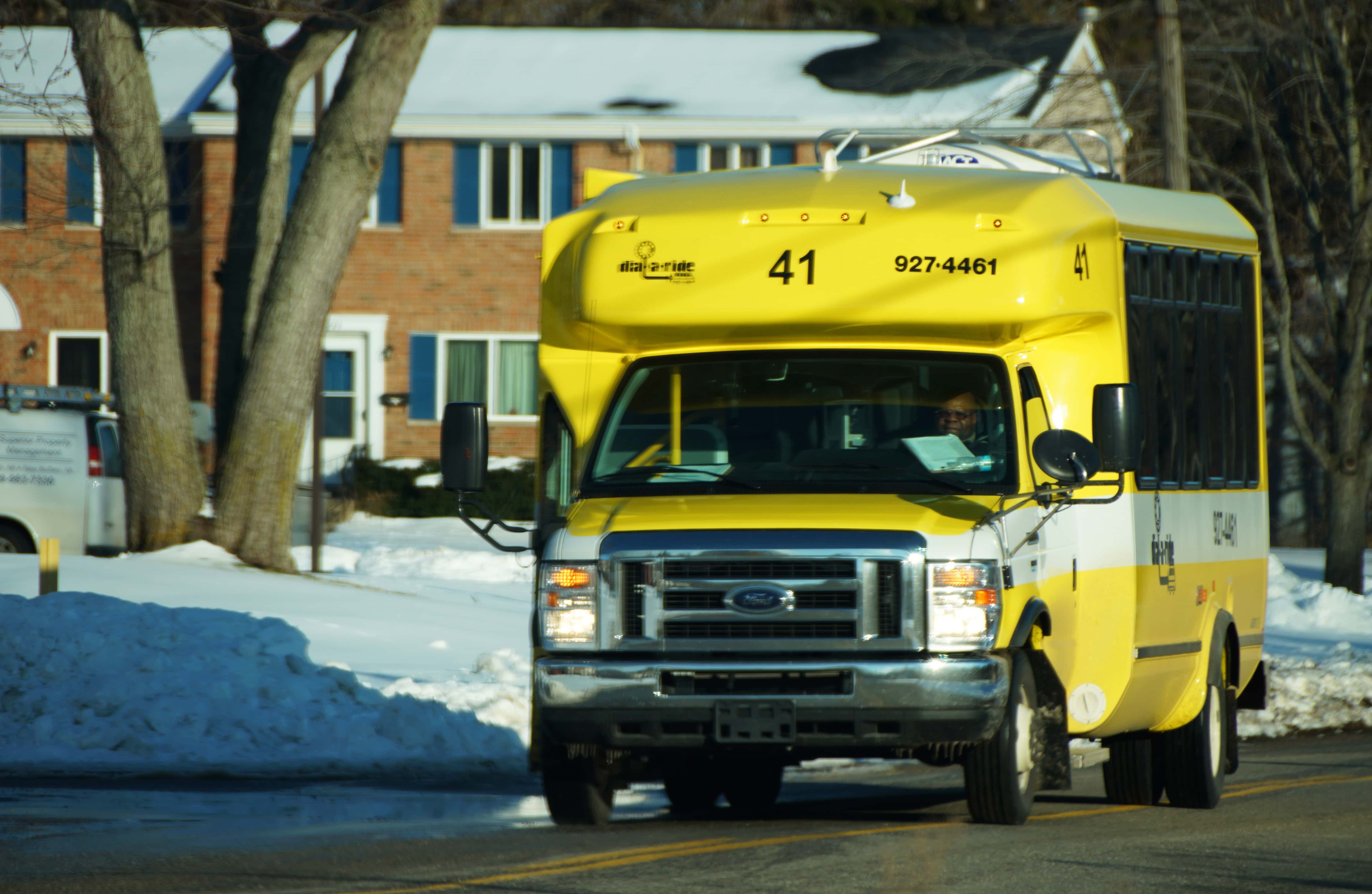 At a time when the system may need the help more than ever before, the Twin Cities Area Transit Authority — operators of Dial a Ride in Benton Harbor and St. Joseph — is getting a $2.4-million grant from the Federal Transit Administration, while the Kalamazoo Central County Transportation Authority — operators of Metro in that community — will get $9.1-million.
That's the word this evening from U.S. Senators Gary Peters and Debbie Stabenow, who helped secure the funding as part of the Coronavirus Aid, Relief, and Economic Security (CARES) Act. The funds will help ensure that the transit services will remain operational during the Coronavirus pandemic.
Senator Peters, a member of the Commerce, Science and Transportation Committee, says,  "From our dedicated frontline workers to seniors in need of critical supplies and medicine, Michiganders are still relying on public transit during this pandemic," and adds, "This funding will ensure that critical transportation services in Kalamazoo and Berrien Counties can continue running during this unprecedented crisis. I'm going to continue working to ensure that Michigan not only has the resources needed to get through this pandemic, but also that essential workers receive the compensation they've earned for putting their health at risk."
Senator Stabenow says, "The leadership and workers of Twin Cities Area Transportation Authority and Central County Transportation Authority work hard to make sure that people can get to their jobs, doctor appointments, and grocery stores." She adds, "This funding will make sure that they're able to continue to provide these vital services for their communities during this pandemic."
The announcement comes as the U.S. Department of Transportation's Federal Transit Administration revealed the grant awards to transit providers in Michigan, as part of the CARES Act, signed by President Trump on March 27th.
U.S. Transportation Secretary Elaine L. Chao said today, "This historic $25 billion in grant funding will ensure our nation's public transportation systems can continue to provide services to the millions of Americans who continue to depend on them."
FTA Acting Administrator K. Jane Williams says, "We know many of our nation's public transportation systems are facing extraordinary challenges and these funds will go a long way to assisting our transit industry partners in battling COVID-19," adding, "These federal funds will support operating assistance to transit agencies of all sizes providing essential travel and supporting transit workers across the country who are unable to work because of the public health emergency."
In addition to the CARES Act funding, FTA issued a Safety Advisory that prompts transit agencies to develop and implement policies and procedures regarding face coverings and Personal Protective Equipment (PPE), cleaning and disinfection of frequently touched surfaces, physical separation, and hand hygiene consistent with Centers for Disease Control and Prevention (CDC) and Occupational Safety and Health Administration (OSHA) guidance.  CARES Act funding can be used to cover 100-percent of such costs.