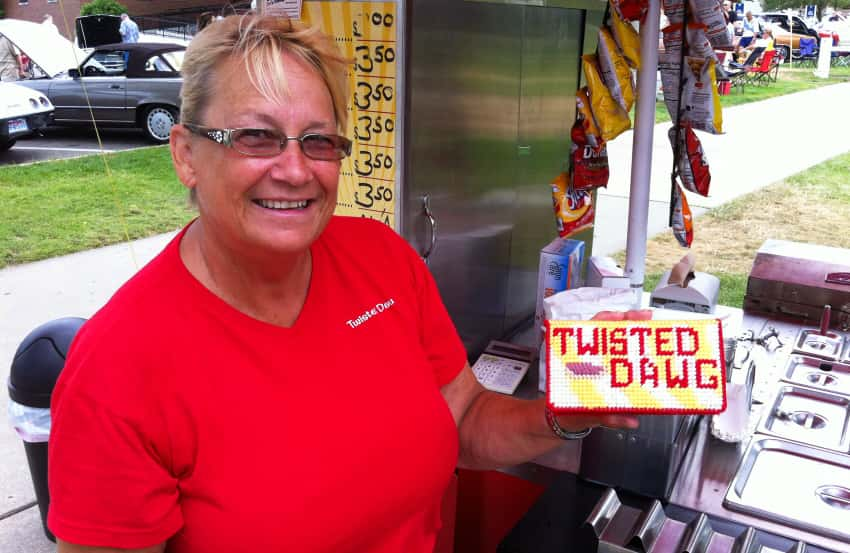 If you take in a hockey game at the John & Dede Howard Ice Arena this winter and get hungry or want to take a break from recreational ice skating while at the rink in the upcoming season you'll be greeted again by the Twisted Dawg Concession team headed up by Marge Rivera.
Rivera's three year contract agreement with the City of St. Joseph is up for a one-year extension when the City Commission meets tonight, which would renew the partnership between Twisted Dawg Concessions and the arena at 2414 Willa Drive in St. Joe for the season ahead. The agreement provides the city with 8-percent of the gross revenues of the concession, and is expected to bring the city roughly $800 in revenue.
The city ordinarily would have considered a multi-year contract for the concession, but staff realized it was too late in the process for the upcoming season to place the opportunity up for bids for others to be considered. Inasmuch as it has been five years since the contract for concession services was made available to potentially interested vendors, Greg Grothous, Deputy Director of Parks & Grounds for the city suggested the one-year extension to allow for a full re-bid next year.
He points out in his suggestion to the City Commission: "This recommendation is in no way a reflection of the Riveras and how they have run the concession at the Ice Arena. They have done an exceptional job over the years and staff has been very happy with them as our vendor and looks forward to working with them this year."
Twisted Dawg, which also anchors a hot dog cart alongside the cannon in Lake Bluff Park every summer, offers full concessions at the ice arena including a variety of hot dogs, pop, water, coffee, hot chocolate, chips, candy bars and various treats at pricing competitive with her summer cart in the park.