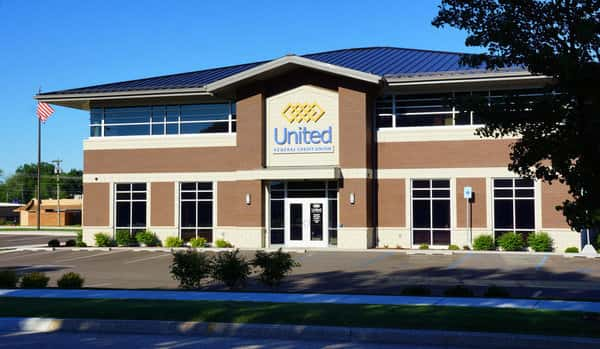 So what are you supposed to do when you're not getting a paycheck because of the government shutdown but things like your mortgage and other bills are due and piling up? Fortunately for those who are members of United Federal Credit Union you have several options to consider.
United Federal Credit Union is immediately offering its members employed by the federal government and impacted by the December 2018 government shutdown the following relief programs:
Waiver of early withdrawal penalty on share certificates…
Signature Loan with no payments for 90 days…
Budget counseling and Member Assistance Program…
Installment loan deferments…
U First credit card with 0% Intro APR for six months, then a variable rate from 9.99% to 18.00% APR…
Erin Hennessy is Chief Innovation & Marketing Officer at the St. Joseph-based credit union. She says, "When unexpected circumstances impact our members' lives, United steps up to help them through it." Hennessy adds, "Even a slight disruption in someone's finances can be stressful, especially when it concerns their job. United makes relief programs like these available so our members can breathe a little easier when times are uncertain."
To implement these benefits, members need to visit their local branch or call the United Federal Credit Union Member Service Center at (888) 982-1400.
These opportunities will be available only for the length of the shutdown and end the same day the shutdown ends. For more information and offer disclosures visit promo.unitedfcu.com/assistance.
United Federal Credit Union has served its members since 1949 by helping them to build a sound financial future. United has more than 168,000 member/owners worldwide and manages assets in excess of $2.6 billion. Its corporate offices and main branch are in St. Joseph, with additional branches elsewhere in Michigan as well as in Arkansas, Indiana, Nevada, North Carolina, and Ohio. For more information visit www.unitedfcu.com.