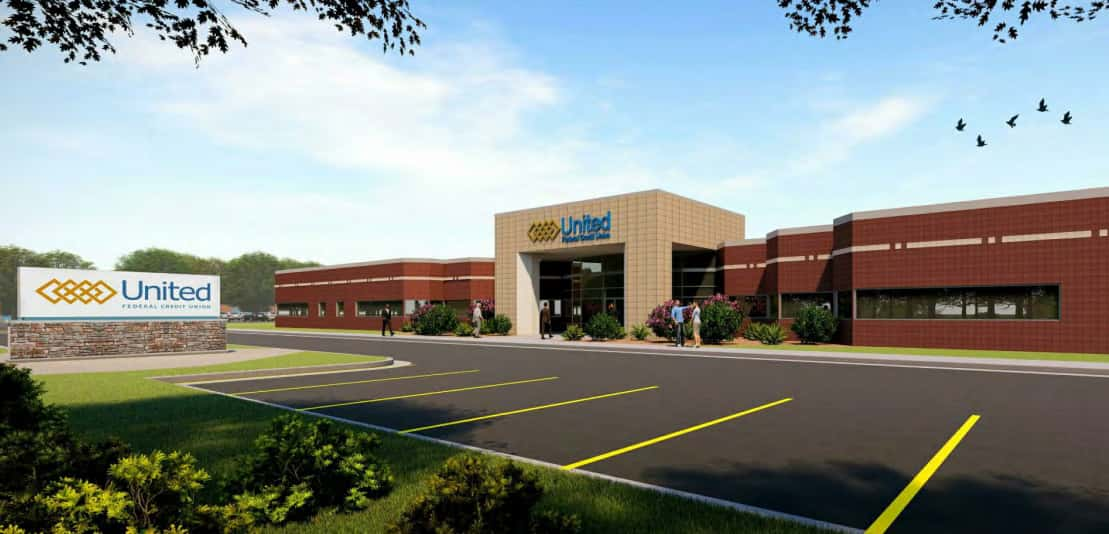 They've been building landmark facilities all across the Southwest Michigan landscape for over one hundred years and now, Pearson Construction has earned the chance to perform substantive renovations for the new corporate headquarters building in St. Joseph of United Federal Credit Union.
UFCU officials have announced today that they have selected Pearson Construction Company, based in Benton Harbor, as general contractor for construction and renovation work to be completed on their new corporate headquarters building in South St. Jospeh.
The approximately 80,000-square-foot building is located at 150 Hilltop Road in St. Joseph, and was previously owned by Whirlpool Corporation.
Stacy Fillmore is Chief Operating Officer at United Federal. She says, "We are excited to work with Pearson Construction Company on the development of our new corporate headquarters," and adds,, "This office is so important because we want to create an inspiring work environment for current and future employees that is focused on collaboration, wellness, and innovation. As a third generation, family-owned company based in the heart of Benton Harbor, Pearson really understands what it means to call southwest Michigan home, and we're thrilled that they will help United continue to serve this wonderful community."
United purchased the building in April and will use the new headquarters to support the credit union's long-term corporate growth plans, and to serve as a multi-functional space for current employees.
Burt Pearson II is President of Pearson Construction. He says, "We want to thank United Federal Credit Union for the opportunity to partner with them on their new corporate center in St. Joseph," adding, "This project will employ many construction field workers from Benton Harbor, St. Joseph, and surrounding communities, contributing to our local economy. We appreciate United using local companies and re-purposing a vacant building in our community; it speaks highly to their commitment to southwest Michigan."
Pearson Construction Company has provided construction services to southwest Michigan since 1918 and has built many landmarks in the area, including the Silver Beach Carousel, the Whirlpool Compass Fountain, the Boys & Girls Club of Benton Harbor, and St. Joseph, Niles and South Haven high schools.
Construction and redesign of United's new corporate headquarters on Hilltop Road is expected to begin this fall and will take twelve months. United will continue operations at its current corporate office in St. Joseph at 2807 South State Street as well as the corporate office in Niles, on South 11th Street.
United Federal Credit Union has served its members since 1949 by helping them to build a sound financial future. United consists of more than 176,000 member/owners worldwide and manages assets in excess of $2.8 billion. Their corporate offices and main branch are in St. Joseph, with additional branches in Arkansas, Indiana, elsewhere in Michigan, Nevada, North Carolina, and Ohio. For more information you can visit www.unitedfcu.com
Founded in 1918, Pearson Construction is the leading commercial, industrial, and institutional construction services firm in Southwest Michigan. They are a third generation, family owned design build, general contracting, and construction management firm, headquartered in Benton Harbor. The Pearson family of companies also includes TERA Architects, a full-service architectural firm, originated in 1956 as Pearson Engineering, Inc. You can visit their web site to learn more about Pearson at www.pearsonconstruction.com.