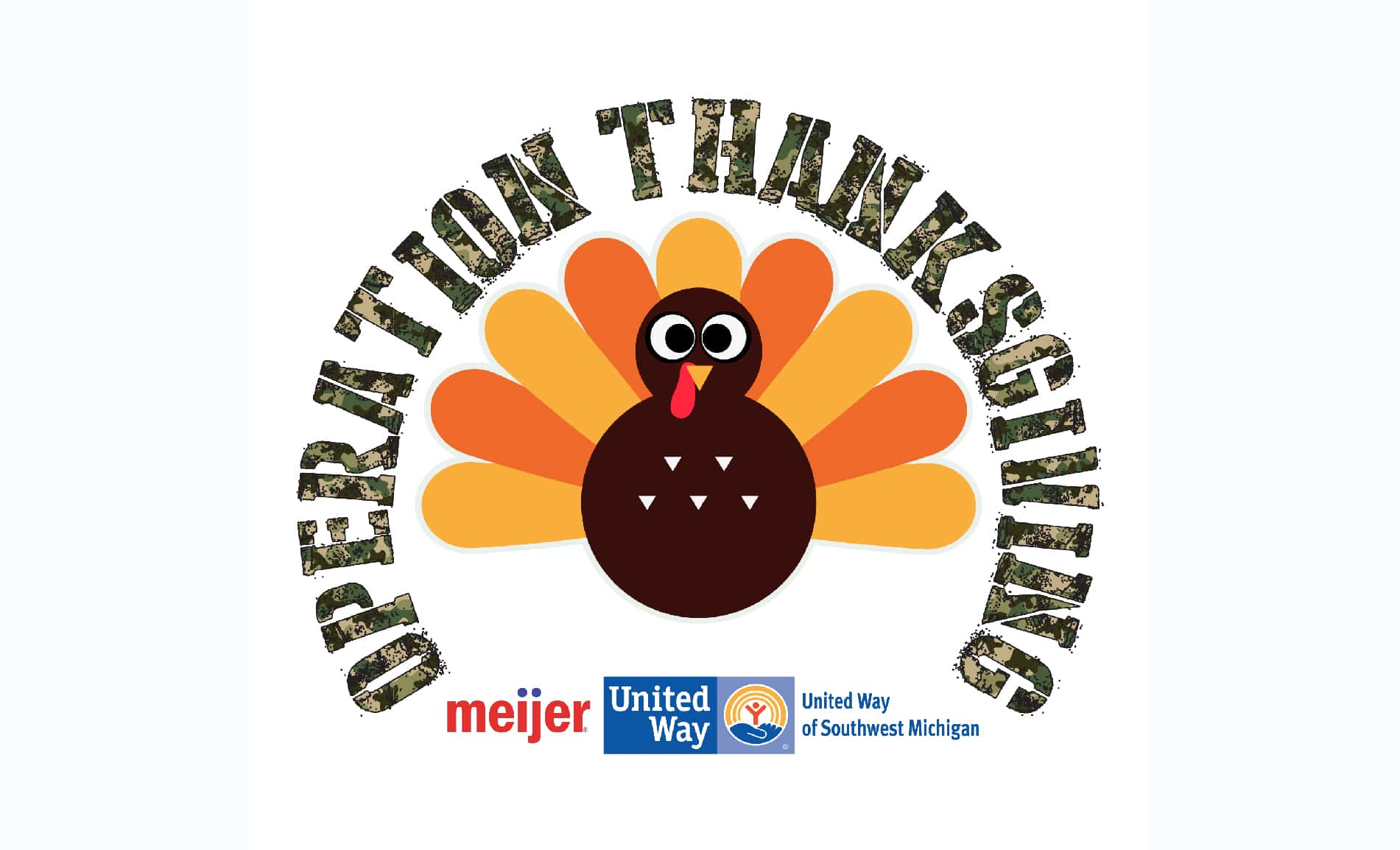 Mention Thanksgiving and many among us old enough to remember immediately flashback to the famous Norman Rockwell painting of a large family table groaning from the weight of the myriad food offerings and the overwhelming golden brown roasted turkey at the center being offered up by the patriarch of the family. Sadly, far too many among us know that only as a myth, and rarely if ever as a reality. However, United Way of Southwest Michigan is pairing up with the team at Meijer to at least help put some semblance of that image onto the tables of families in need, and we all can help in that project.
United Way of Southwest Michigan is pairing Meijer's desire to give help to families in need, with local families who want an opportunity to volunteer together for the holidays.
Residents of Berrien and Cass counties are stepping up to join United Way in a national day of service on November 17th that celebrates the power of families who work together to support their communities. Volunteers will help unload turkeys, assemble "Thanksgiving To-Go" kits and distribute them to families.
Thanks to the underwriting sponsorship of the Meijer stores in both Stevensville and Benton Harbor, 150 kits will be made available to low-income families in Berrien and Cass counties.
Rob Vassar is Store Director for Meijer in Stevensville. He says, "Supporting the communities we serve, the importance of family, advocating for United Way and combating hunger are all very important to us at Meijer, which made the decision to support Operation Thanksgiving incredibly easy." Vassar adds, "Helping families enjoy a special meal together is a very simple way for us to give thanks to our customers and support our communities. A number of our staff will be volunteering on November 17th, and everyone is looking forward to making a very important difference in the lives of our neighbors."
The event will take place at two locations, to be disclosed, in Benton Harbor and Dowagiac. Volunteers will pack the kits from 8 am to 11 am and then another shift of volunteers will distribute the kids from noon until 2:30 pm.
Those in need of Thanksgiving food assistance already registered in advance to receive a "Thanksgiving To-Go" kit by calling 2-1-1.
The kits will contain a frozen turkey or precooked ham, a box of instant mashed potatoes, a gallon of milk, butter, a box of stuffing, a can of green beans, a can of cranberry dressing, a can of turkey gravy, a pack of dinner rolls, and an apple pie.
For more information, you can visit volunteer.uwsm.org or email volunteer@uwsm.org.
United Way of Southwest Michigan fights for the Health, Education and Financial Stability of every person in every community. They have the influence and relationships to make sustainable change a reality. By harnessing resources from corporate, nonprofit and public partners, they provide immediate assistance to the most vulnerable populations among us while addressing the root causes of the community's longstanding challenges and changing lives for the better. To join the fight—through giving, advocacy and volunteering—visit www.uwsm.org.