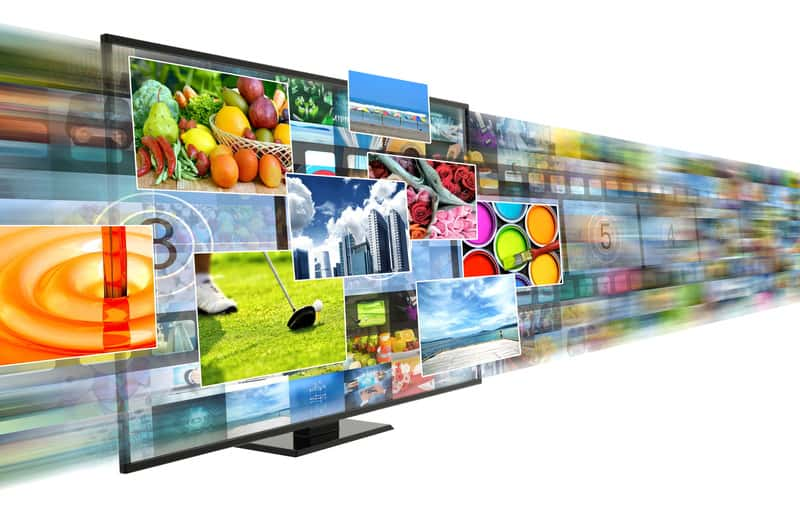 The current pandemic has brought a white hot spotlight onto the disparity in America of Internet access, especially for families in rural areas with little infrastructure available to keep them connected. That's why Congressman Fred Upton and his colleague, U.S. House Majority Whip James Clyburn, a Democrat from South Carolina have rolled out today what they are calling the Rural Broadband Acceleration Act in the U.S. Congress.
Upton and Clyburn have announced the introduction of that bipartisan legislation which directs the Federal Communications Commission (FCC) to fund shovel-ready, high-speed internet projects immediately, so consumers can access broadband within a year. Roughly one-in-four rural households cannot connect to the Internet, and it is often too slow and too expensive for the households who do have access.
Upton says, "During the coronavirus crisis, millions of Americans have adjusted to spending more time at home – working, running their business, taking classes, and zooming with friends and family. But too many Americans have found themselves without access to dependable broadband services – especially in rural counties like in southwest Michigan – making those tasks nearly impossible to do. With so much uncertainty in today's world, Americans should be able to be certain about this: affordable, reliable Internet." He adds, "If we can pass this bipartisan bill and implement it, it might be one of the biggest leaps for rural America in our lifetime."
House Majority Whip Clyburn says, "The Covid-19 crisis has exposed the severity and magnitude of the rural-urban digital divide. Telework, telemedicine, and distance learning are impossible in areas without broadband access. Our bipartisan legislation will fund hundreds of rural broadband construction projects immediately." He adds, "I have made it my mission to ensure high-speed Internet is accessible and affordable to all, and seeing the Rural Broadband Acceleration Act signed into law as we continue the federal response to the Covid crisis is my top priority."
Jim Matheson, CEO, National Rural Electric Cooperative Association says, "Efforts to bridge the digital divide began nearly 25 years ago, yet millions of rural Americans remain sidelined and disconnected simply because of their zip code. That's unacceptable. More than 150 electric co-ops are answering the call and providing broadband that brings new opportunities for education, business and healthcare. I thank Reps. Clyburn and Upton for their dedication to expanding broadband access throughout the nation."
The Rural Broadband Acceleration Act directs the FCC to accelerate the deployment of funds to bidders in the upcoming Rural Digital Opportunity Fund (RDOF) that commit to:
Build a gigabit tier broadband network
Begin construction within 6 months of receiving funding
Provide Internet service within a year
Last month in an open letter to the Congress, the CEOs of more than 70 rural electric cooperatives committed to fiber-to-the-premise construction projects if the Clyburn-Upton proposal was adopted. In recent weeks, other rural phone and electric co-ops have also expressed support. One hundred co-op fiber projects would result in 300,000 miles of fiber construction, passing more than 2 million rural homes, and 5 million rural residents. The economic impact is projected to be $8.25 billion of construction, approximately half of which would come from RDOF and half from the co-ops investing in their local communities.
Shirley Bloomfield, CEO of NTCA – The Rural Broadband Association, says, "NTCA has long supported policies that enable the deployment and sustainability of future –proof networks in rural areas, with the most efficient approach being to "build it right" the first time and then scale capacity as needed to meet increasing consumer demand. We greatly appreciate the interest of Congressmen Clyburn and Upton in seeking to promote such outcomes, and we look forward to working with them, other policymakers, and other stakeholders to continue this conversation and ultimately deliver on a shared vision of universal service."
At one hundred new projects, this initiative would lead to 240,000 new construction jobs, plus years of attendant economic activity from these construction workers living and working in these areas. It is estimated that as many as 200 projects would take advantage of this expedited funding schedule.
Clyburn reports, "In the 1930's, rural electric cooperatives, in partnership with the federal government, helped pull rural economies out of the Great Depression," adding, "As our great nation turns from Covid response to recovery, I believe that co-ops must update and adapt their mission for the 21st Century and bring broadband access to their membership. High-speed internet access is an essential service, and our rural communities cannot wait another day."
South Carolina has more than $350 million in the FCC's RDOF. Michigan has more than $1 billion in the auction for rural internet construction, including nearly $40 million in Michigan's Sixth Congressional District. There are eight fiber-to-the-home broadband projects ready to begin construction in South Carolina today that are simply awaiting partial funding from the FCC. And several more are expected to be approved if the Clyburn-Upton legislation were to be enacted. In Michigan, three fiber-to-the-home projects are underway and three more are awaiting the RDOF program, covering the majority of unserved areas in the state.
The Clyburn-Upton language was included in the HEROES Act, which passed the House earlier this month.
Click this link to read the full Bill: https://www.congress.gov/bill/116th-congress/house-bill/7022?q=%7B%22search%22%3A%5B%22hr7022%22%5D%7D&s=1&r=1
A more concise, one-pager on the bill can be found at this link: RuralBroadbandAcceleration