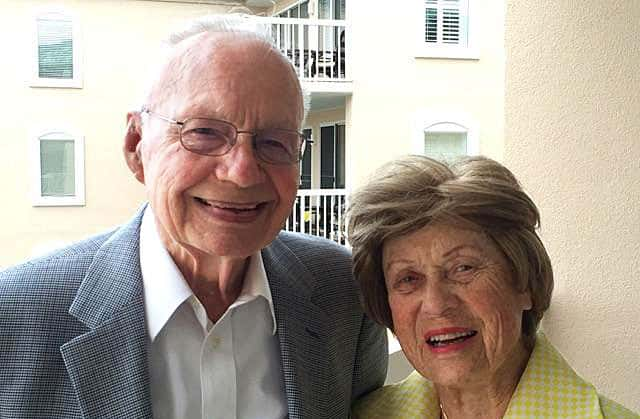 The never-ending generosity of one of St. Joseph's most prolific philanthropic families will result in new synthetic turf for St. Joseph High School's Dickinson Stadium. Steve and Elizabeth Upton and the Upton Family have delivered a generous donation to the St. Joseph Public School system to enable that new turf installation.
The field should be ready before the first football practice sessions next summer, and will mark the first time since 2003 that the St. Joe Bears will be playing on anything other than natural grass at their home field.
St. Joseph Public Schools Board President Amy Porritt-Peirce says, "The Upton Family have always been great ambassadors of our community and tremendous supporters of our schools." She adds, "Their generous donation to St. Joseph Public Schools for synthetic turf at Dickinson Stadium will provide an everlasting gift. Our district truly appreciates the Upton Family's generosity and continued support of educational excellence at St. Joseph Public Schools."
Superintendent Ann Cardon says, "The Uptons have always been tremendous partners for our district and have been there to support us on so many levels. This extremely generous donation is just one more example of their commitment to local education and the St. Joseph community and we are so thankful."
One of the most directly affected staff members in the school system by this gift is Athletic Director Kevin Guzzo. Guzzo says, "We are very fortunate to have the Upton Family in our community. Their commitment and dedication to providing for our community and school is truly appreciated. With the addition of synthetic turf to Dickinson Stadium, the stadium will become one of the best football stadiums in Southwest Michigan." Pointing to a sidebar benefit of the new turf, Guzzo notes, "We will also be able to bring our soccer games back to our high school campus with the synthetic turf addition. The coaches and student athletes will benefit from this addition for years to come." Soccer had been moved to Upton Middle School fields more than 25 years ago.
Regarding the gift to the school system, Steve Upton says, "We are very fortunate to have quality schools in our area. St. Joe Schools has always been a great school system, and very important to our family. We are excited to improve the facilities at the high school and this will benefit all area student athletes for years to come.  Elizabeth and I are proud of this improvement and look forward to seeing games after completion."
St. Joe will be the fourth high school in Berrien County with synthetic turf, and the sixth member of the Southwest Michigan Athletic Conference to sport such a field.
School officials say that thanks to the remarkable gift from the Upton Family, "It will be our honor to bestow the Upton Family name on the new field."