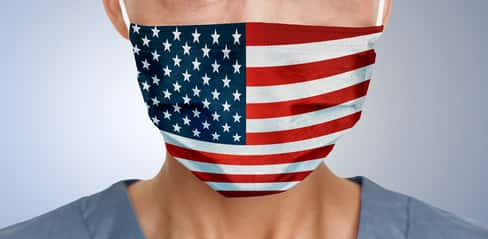 With increasing news of the spread of COVID-19 through a number of nursing homes across the region, state and nation, Congressman Fred Upton has announced that the Federal Emergency Management Agency — FEMA — is stepping up to help with critical supplies of equipment.
Upton says that FEMA is delivering two shipments of personal protective equipment to local nursing homes to help combat the coronavirus. More than 30 nursing homes across Southwest Michigan will receive more than 90,000 gloves, masks, gowns, and eye protection in their efforts to protect their residents and their staff.
Upton says, "These shipments of PPE will be a huge help for our area nursing homes that are facing extraordinary challenges during this global pandemic," and adds, "Some of our state's more vulnerable residents live in nursing homes, so it's critical we do all we can to better protect both the residents and the staff caring for them. We will continue to coordinate on federal, state, and local efforts to secure more PPE for our front line workers."
FEMA is expected to deliver nearly 1.4 million total medical supplies to nursing homes across the state of Michigan. Each facility will receive an allotment of all four items based on the staff size of the facility.