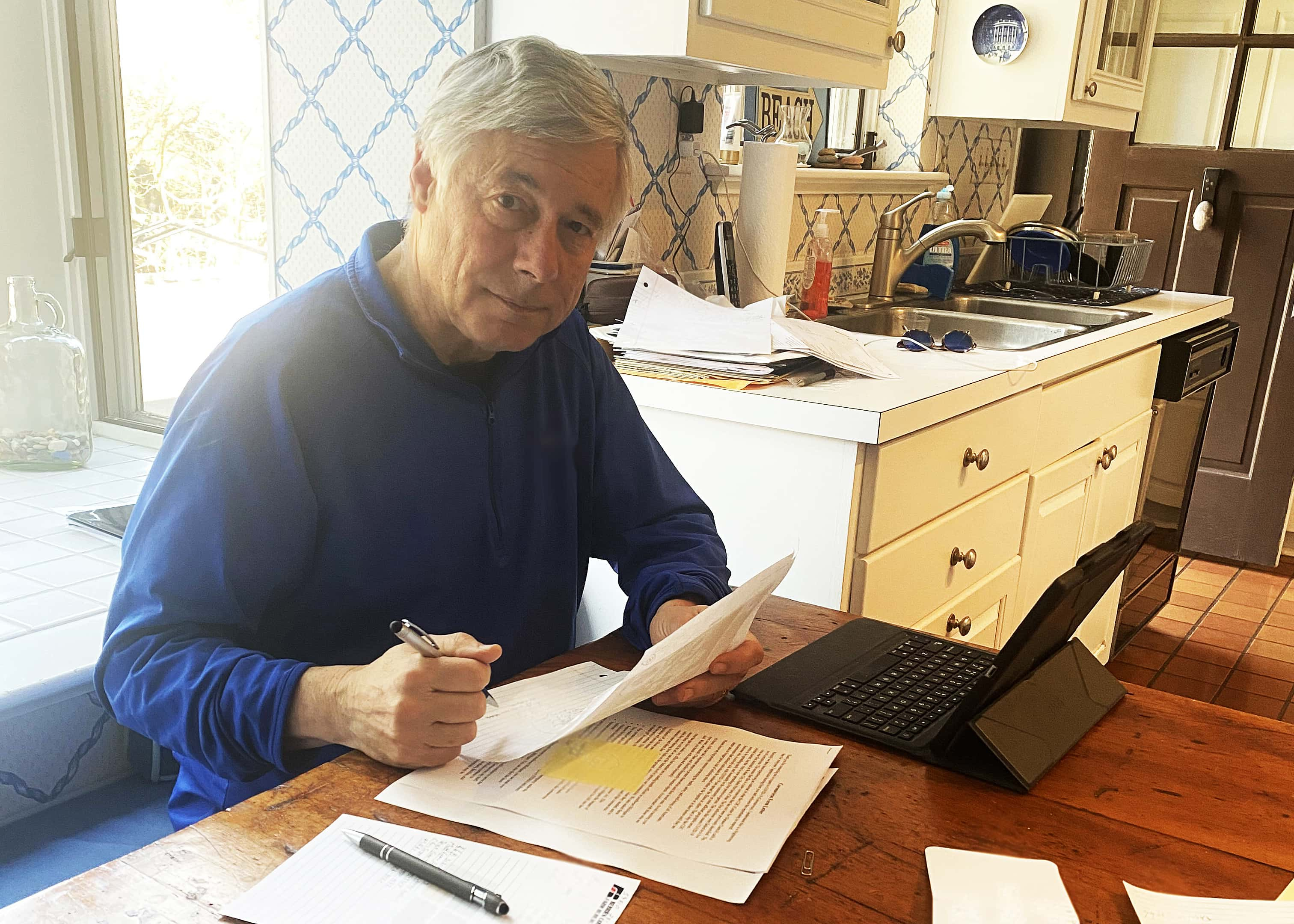 Congressman Fred Upton had to take a break from his new desk — the kitchen table at his home in St. Joseph — to drive to Washington, D.C. last night in order to vote on the congressional stimulus package that should have checks arriving in American's bank accounts within the next couple of weeks.
Upton has also been working overtime, even from his remote location outside the beltway, with fellow members of the U.S. Small Business Committee regarding the manner in which small businesses can access the 7A Loan Program through approved Small Business Association, SBA, lenders including community banks, Cornerstone Alliance, and the like.
Small business enterprises can qualify for two month loans that convert to grants to cover salaries, utilities, rent and beyond once documented two months later.
Fred says, "There is $350-billion in this bill for the SBA and includes expansions for the self-employed."
In his mid-week Kitchen Table Communication, Upton, who has been busy canvassing business large and small across the U.S. 6th Congressional District, says, "I also spoke with our Michigan bankers today and told them to 'get ready' because they will be instrumental in these loans and helping businesses get back up and running."
The St. Joe Congressman also reports, "As part of the deal, there is also immediate direct financial assistance for Americans and extended unemployment insurance for laid-off workers. There's also additional funding for hospitals, research, treatment, and the Strategic National Stockpile to get more ventilators, masks, and other equipment."
Small business owners can click the link below to see a document prepared by Upton and the Small Business Committee of the U.S. Congress: