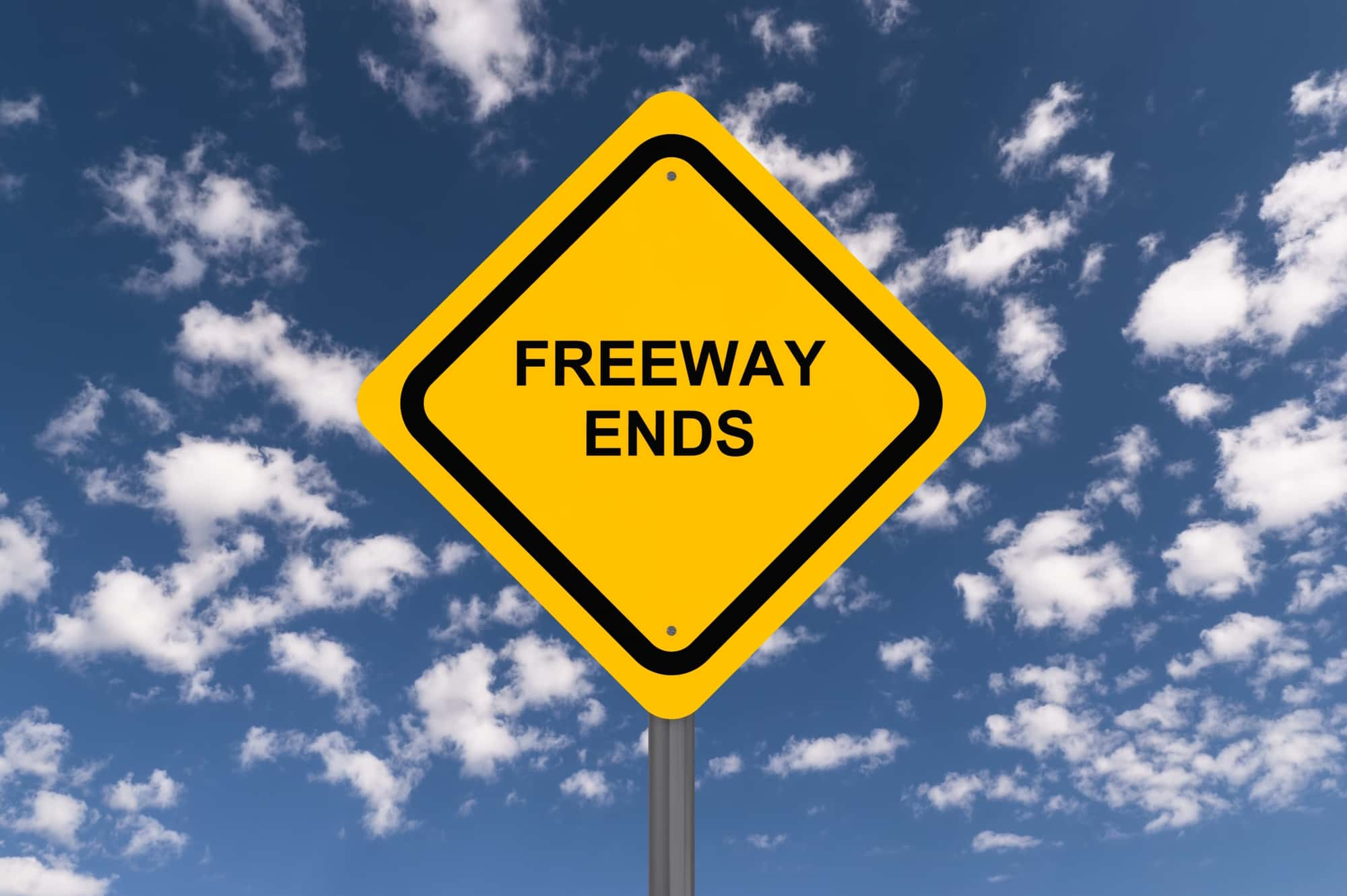 Those of you who swore the day would never come…and those who still think it's a myth and "will never happen in my lifetime," are invited with everyone else to a Michigan Department of Transportation Open House soon regarding the completion of US-31 and its connection to I-94. It's starting to get real now, as construction begins next year.
The US-31 freeway project has been in development for more than 40 years. Some may recall the green bumper stickers of the 70's that would plead, "Please Pray For Me, I Drive US-31." The highly congested two lane highway had many accidents over the course of the years, and MDOT crafted a plan which became the St. Joseph Valley Parkway — or as many affectionately called it — The ByPass.
After 40 years of promises, broken plans, environmental issues and political wrangling, MDOT will be completing the US-31 limited-access freeway connection from Napier Avenue north to I-94 in Berrien County.
The objective has been to provide a 30-mile US-31 freeway connection from the I-80/90 toll road in Indiana to I-94 and US-31/I-196 in Michigan. Construction of the US-31 freeway as approved in a 1981 Final Environmental Impact Statement (FEIS) has been ongoing and was completed up to Napier Avenue in 2003.
Since approval of the 1981 FEIS, the Blue Creek Fen (crossed by the original alignment north of Napier Avenue) has been identified as a unique resource. The fen provides habitat to many unique species, including the Mitchell's satyr butterfly that was listed as a federally endangered species subsequent to the 1981 statement.
In 2002, a Draft Supplemental Environmental Impact Statement (DSEIS) was prepared as an update to the 1981 statement for approximately 4 miles of the approved US-31 freeway alignment between Napier Avenue and I-94.
MDOT concluded that there was a potential for significant reductions in construction costs and environmental impacts if the final segment of the freeway was realigned to avoid the Blue Creek Fen. As a result, the 2002 statement compared the costs and impacts of alternatives that avoided the Blue Creek Fen to those of a no-build alternative and the alignment approved in the 1981 document.
Analysis of the alternatives led to the identification of a preferred alternative that provides a western connection of the US-31 freeway to I-94 south of the existing I-94/I-94 Business Loop interchange at Benton Harbor. The Record of Decision was signed on Aug. 31, 2004.
MDOT will conduct an open house to share plans for the US-31 connection to I-94, reconstruction of the I-94 interchange with US-31 and I-94 Business Loop, which is also East Main Street, and widening I-94 in Benton Township.
MDOT representatives are inviting business owners, residents and anyone interested in the project update to attend the Open House on Thursday, May 23, 2019 from 5 to 7pm at the Benton Township Hall located at 1725 Territorial Road in Benton Harbor.
Accommodations can be made for persons with disabilities and limited English-speaking ability. Large print materials, auxiliary aids or the services of interpreters, signers, or readers are available upon request. Please call 517-335-4381 to request such materials or accommodations at least seven days before meeting date.
Starting in 2020, MDOT will undertake a three-year, $111 million project to complete the connection of US-31 from Napier Avenue to I-94, the project which has been in development for more than 40 years.
Starting in 2020, MDOT will make improvements to I-94, US-31, and I-94 BL, including:
Reconstructing 3.1 miles of I-94, changing it from the current six-lane divided freeway to a barrier-separated eight-lane freeway…
Adding an auxiliary lane in each direction of I-94 from the new US-31 connection to I-196, along with a concrete median barrier…
Reconstructing all ramps at the I-196 interchange…
Reconstructing and realigning 1.6 miles of I-94 BL, right-sizing it from a four-lane divided highway to a three-lane arterial…
Removing the Euclid Avenue bridge over I-94 BL…
Constructing 2 miles of US-31 to make it a new four-lane divided freeway…
Removing the Highland Avenue and I-94 BL bridges over I-94…
Constructing cul-de-sacs on Highland Avenue at each side of I-94…
Constructing a new US-31/I-94/I-94 Business Loop interchange over I-94…
Reconstructing the Territorial Road bridge over I-94…
Rehabilitating the Benton Center Road bridge over I-94…
Building new bridges over US-31 at Empire Avenue, Britain Avenue, and Benton Center Road…
Construction will take place in stages to minimize the disruption to motorists and residents.
On I-94, two lanes will be open in each direction…
Highland Avenue will be closed over I-94…
Construction of I-196/US-31 interchange ramps will be staged to maintain access…
The Territorial Road bridge will be closed with traffic detoured during construction of the bridge…
More information is available on the project website: www.Michigan.gov/US-31Relocation.