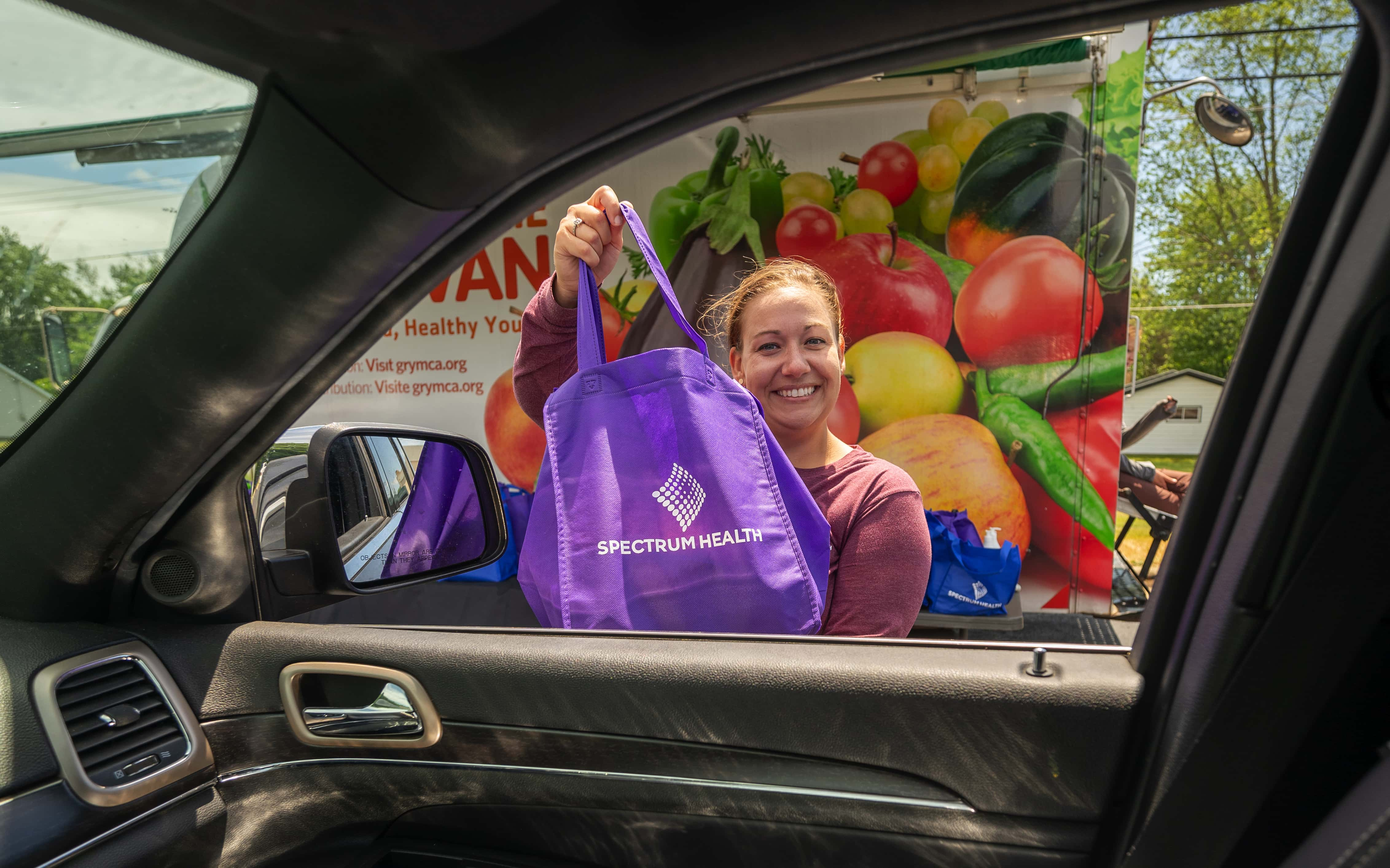 Families in the Benton Harbor neighborhood who find themselves with limited access to fresh produce in Michigan's Great Southwest are invited to hit up The Veggie Van, making a special visit to the community on Thursday afternoon, August 20th.
The Veggie Van, a mobile farmer's market featuring locally grown, top-quality fruits and vegetables, will offer free healthy foods and nutrition information from noon to 4 pm that day, on Thursday, August 20th at the Benton Harbor Public Library, located at 213 East Wall Street.
The event will be held drive-through style and participants are asked to remain in their cars throughout the event process. The goal of The Veggie Van program is to ensure that fruits and vegetables are available to people who otherwise have limited access to fresh produce.
The Veggie Van is made possible through the generosity of Spectrum Health and the YMCA of Greater Grand Rapids in partnership with Spectrum Health Lakeland and the YMCA of Greater Michiana.
The photo accompanying this story on Moody on the Market is courtesy of Spectrum Health Lakeland and shows a recent Veggie Van visit to the community of Coloma.