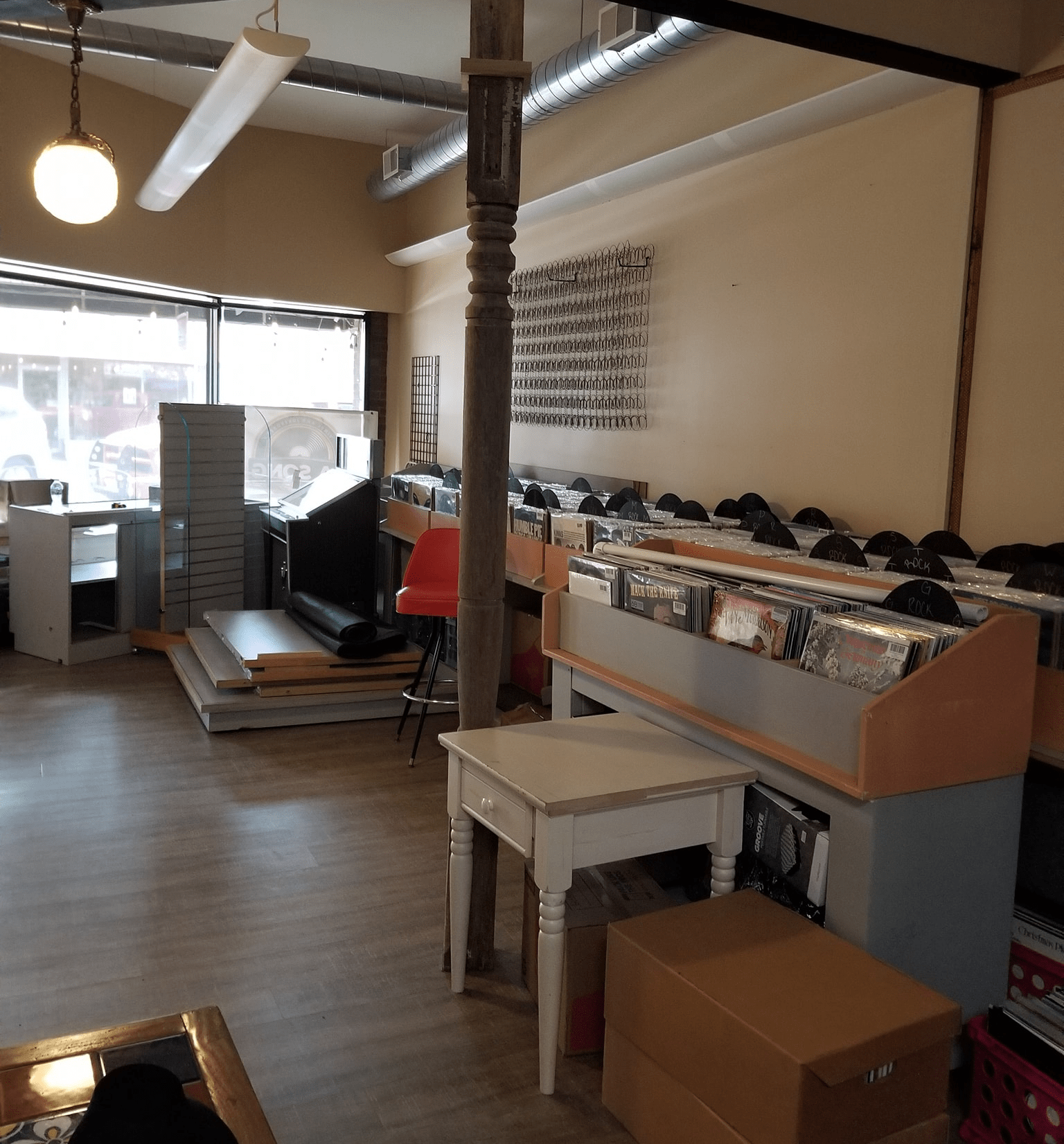 Music lovers, prepare yourselves.  Chicago-based 4A Song Vinyl and Jukeboxes is moving it's operation to 416 State Street in St. Joseph, and will open next Saturday, July 13.  
Owned and operated by Kerstin Peterson, 4A Song sells new and used vinyl records, along with CDs and cassettes.  They also do sales and rental of jukeboxes. They launched in the fall of 2016 in Lisle, Illinois, a suburb of Chicago.  
"It's crazy timing on every level.  We're relocating everything. Our homes, our lives.  I just like everything that is happening here. There's always something to do.  I love the water, all the snow and the color changes. It's just an easier pace here," said Peterson.
Initially, 4A Song will be open on Saturdays and Sundays only.  They will be working out of a quarter of their unit and will gradually expand into their full unit by September.  Peterson says they plan to add Fridays to their schedule beginning in August.  
"My brother teases that it's a music boutique.  We try to stock items that are for music lovers.  Even if you don't have a turntable, you'll be able to find something if you love music.  The biggest comment we get is, 'this is like it used to be. A record store!' 
This record store will have between 4,000 and 5,000 vinyl records, of which 5% and 10% is new.  As the space expands, 4A will expand its selection. Peterson, along with her husband, Tim, and their 7-year-old daughter, have vacationed in New Buffalo, and purchased a vacation home in Coloma last fall.  Tim is a building engineer for Brookdale Senior Living and handles the jukebox refurbishing and turntable repairs for 4A Song.  
Peterson adds: "We are Record Store Day pledged and our jukebox for wedding and party rentals is registered with the Jukebox License Office.  We've done Halloween parties, block parties, graduations, wedding receptions, stuff like that. People can build their own set of music. It's an alternative to a DJ." 
For updates and more information on 4A Song Vinyl and Jukeboxes, you can follow them on Facebook or visit their Website.