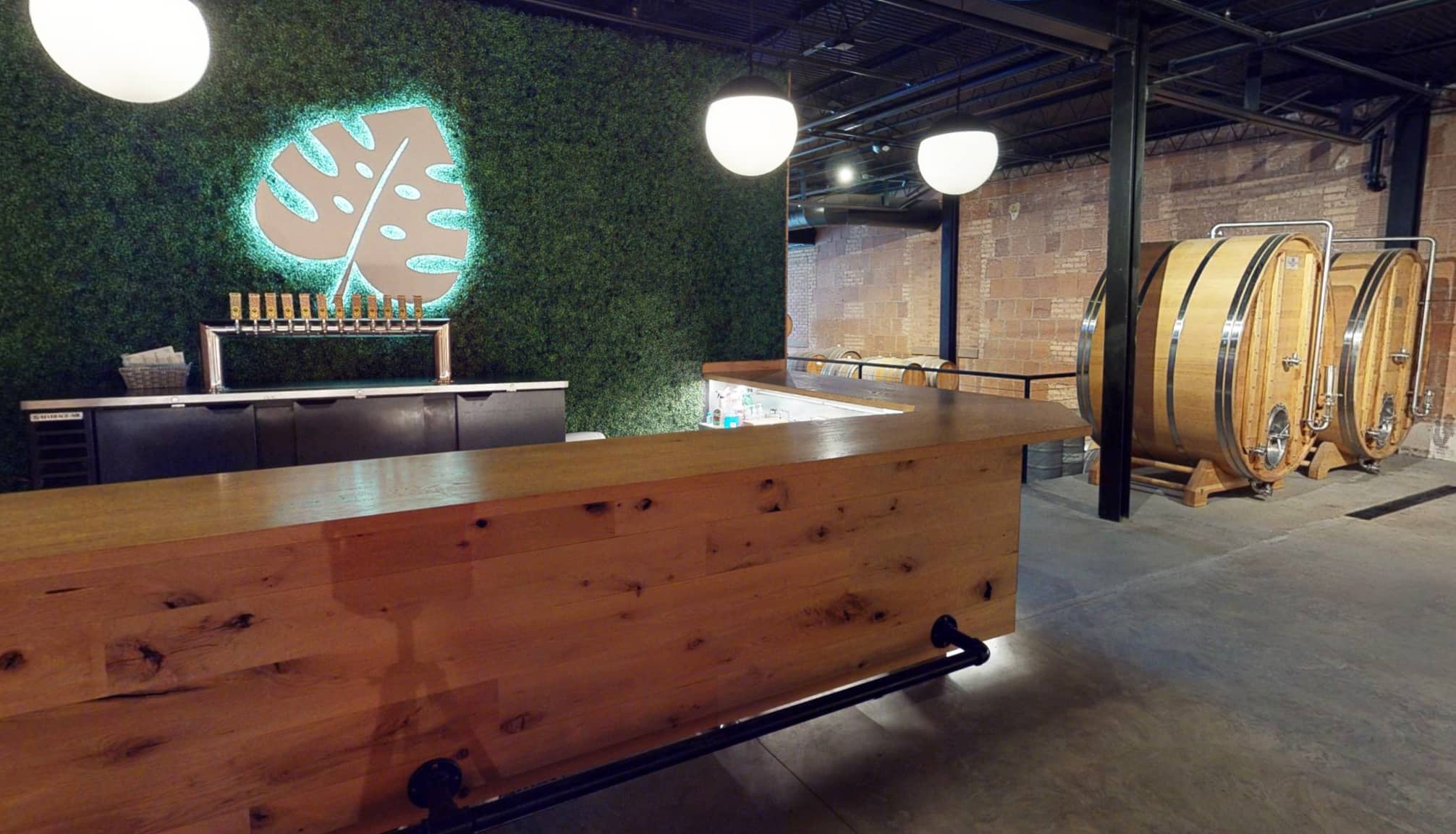 Watermark Brewing has been a popular hit ever since emerging on the scene some four years ago, and it didn't take long before all sorts of people figured it would be a great place to hold a wedding reception, a major party, or some other type of private event in downtown Stevensville.
However, the team at Watermark adopted the stance early on that they would turn aside requests for such large scale affairs so as to avoid disappointing regular fans and have to turn them away any time the brewery was taken over by such an event. They wanted to be certain that Watermark could always be considered to be your go-to spot. Nevertheless, they heard the clarion call loud and clear from fans who wanted to be able to host larger events on the scene, so they made plans to literally double down on Stevensville by answering private party requests with a huge "Yes!" in the form of their new Watermark Solarium for The Best Party of Your Entire Life.
The plan was announced and work got underway last December, because ever since opening in 2016, Watermark had a steady stream of requests for private party opportunities. Their plan resulted in the renovation of an 11,000 square foot warehouse adjacent to the brewery by converting it to the private venue experience they call the Watermark Solarium. They had even begun booking events for what was supposed to be their official opening in the spring of 2020.
That was before the coronavirus slowed everything to a crawl and halted their option of opening for larger scale events.
Now, however, the wait is over, the work is complete, and the Watermark Solarium is ready to roll. The new venue can host up to 250 guests at a single event and houses Watermark's nano distilling operation. The venue includes a commissary kitchen to be used by food caterers, offers fully functional climate control capabilities, provides transportation for guests and serves Watermark's wide variety of adult beverage options including cocktails. The vibe of the Solarium features an array of live plants, natural light, along with an array of wooden barrels aging both spirits and beer.
What was formerly a beer distribution warehouse now houses Watermark's nano distilling operation and barrel aging program. In addition to facilitating weddings, the venue offers space for large scale charity events, corporate events, private mug club parties and unique food pairing dinners.
Watermark Co-Founder Chris Mason tells us, "We have assembled a solid team and concept to help facilitate the best possible party of client's entire life, as we are beyond excited to offer such a unique venue unlike anything else in the region." He adds, "Southwest Michigan has become a destination for wedding venues and breweries, so we had the idea to crossover the two. We have positioned the Solarium as a venue that includes all of the amenities that you may not necessarily think about prior to hosting an event or wedding. We identified that some of the outdoor venues or barns lack climate control, standard bathroom accommodations and are located relatively far away from lodging. When we designed the Solarium we made sure to create a space where all guests will feel as comfortable as possible and take all the stress off the event hosts."
You can take a virtual tour right now and schedule an in-person tour by clicking this link:
https://www.watermarkbrewing.com/solarium
Co-Founder of Watermark Justin Schaul has done an incredible job adapting to his role as the General Contractor on the project and building out the entire space with a small team on a very limited budget. Co-Founder David Cockell will continue to oversee all brewing operations along with developing the distilling program, Co-Founder Chris Mason will continue to handle all business operations and Justin Koehneke will remain taproom manager of the brewery's taproom.
Mason says, "We would not be able to pursue this project without the constant dependability of our current employees who have been with us since we opened. We would also like to thank Honor Credit Union for financing our expansion project, Cornerstone Alliance for helping us secure a property tax abatement and the Village of Stevensville for being so supportive of all the small business developments in our community."
Click the link above and take your virtual tour of the new space right now.