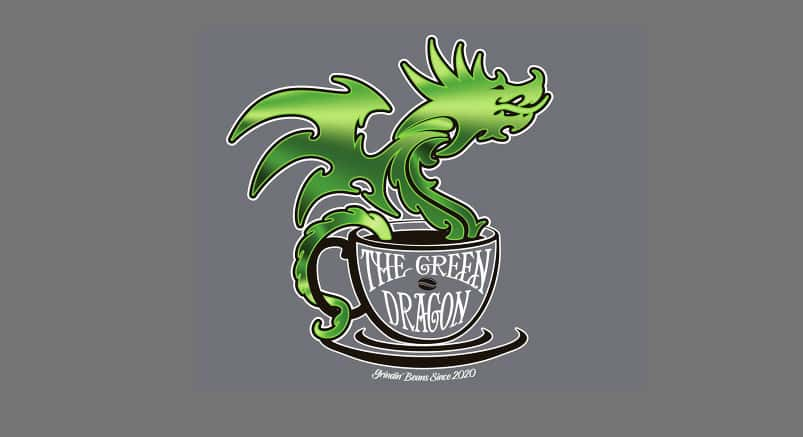 Leannette Garrison clearly knew what she was doing when she established her new Green Dragon Coffee House in Watervliet a couple of months ago. She's less than two weeks away from her formal Grand Opening celebration, but already boasts a 5-star (out of 5 stars) rating for her performance thus far with glowing reviews from everyone who has taken the time to rate the new space.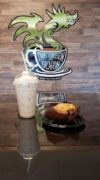 You'll find the Green Dragon at 8285 Arnt Boulevard in Suite G across from Surfari Joe's, just off of I-94. Leannette opened the doors on June 1st, and the reviews have been over the top ever since.
You'll find a great array of goodness inside including fresh ground coffees, lattes, Frappuccinos, bagels and muffins as well as breakfast sandwiches in the house.
The Green Dragon Coffee House is open Mondays from 6am until 2p, Tuesday through Friday from 6am to 6pm and Saturdays from 8am until 2pm. The shop is closed on Sundays.
Here's a sampling of the reviews to date:
"Great coffee shop! They have huge blueberry muffins and carry different bagels for a quick breakfast. Good selection of coffee on the menu."
"Great folks, clean, tasty. I love it!"
"Clean, friendly service, and very delicious drinks and muffins. The bubble teas are amazing and I recommend everyone try them."
"The sweet cream iced coffee and the raspberry white chocolate Frappucciono were both amazing!!! The staff is also very friendly and helpful!"
"I've gone twice for bubble tea and coffee and each time it was delicious, better than anywhere I've had before. It's a very cute shop and the owners are pleasant."
"Great experience. The coffee is quality and the owner was so nice!"
"If you're looking for a locally-owned coffee shop, check out the Green Dragon Coffee House in Watervliet, right across from Safari Joes. Amazing coffee and other beverages, and they have a super friendly staff."
"Delicious muffins and great drinks. I love this place!"
"Vanilla latte was great. Very clean and following guidelines."