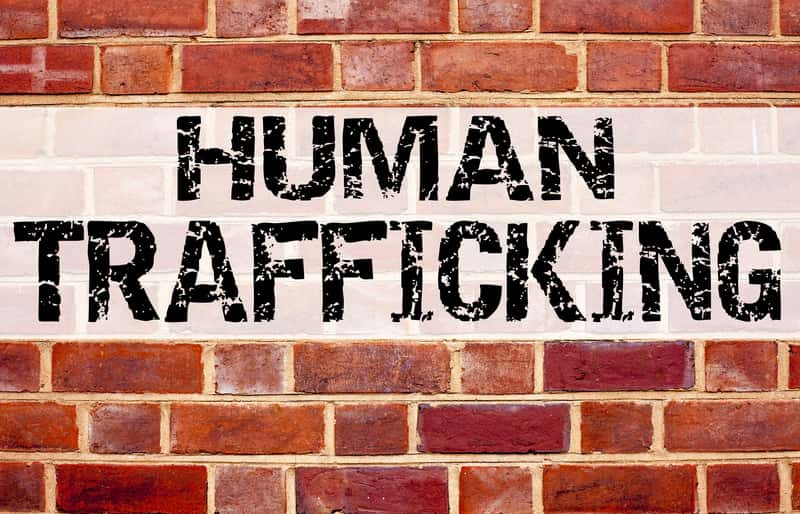 Cathy Knauf, who founded the Southwest Michigan Human Trafficking Task Force, has long worked to convince the people of Michigan's Great Southwest that not only is human trafficking real, it does exist right here in our area all of the time. State Police and other agencies solidified that fact with proof positive this weekend.
Over the weekend law enforcement agencies across southwest Michigan worked together to recover victims of human trafficking in the region. It was an initiative that was led by the Michigan State Police Fifth District Headquarters and the Kalamazoo Area Human Trafficking Task Force.
Several agencies were involved in the operation including the Michigan State Police, FBI, Kalamazoo County Sherriff's Department, Kalamazoo Department of Public Safety, Kalamazoo Township Police Department, Portage Police Department, Allegan County Sherriff's Department, Kalamazoo Area Victims Services, YWCA, and probation/parole.
During the initiative, approximately 20 subjects were targeted as possible human trafficking victims and five were identified and recovered. An ongoing investigation will be conducted to identify and recover other potential victims of human trafficking, according to the statement from the State Police.
If you suspect that any adult or child is a victim, or is at risk of becoming a victim, call the National Human Trafficking Hotline at 1-888-373-7888 or Text 233733, any time of the day or night. If any individual is in imminent danger, you should immediately call 911 to report it. Human trafficking often starts in crowded public places like busy retail stores and other similar spaces, where you are asked to be especially observant.
Sadly, the fastest growing industry in the world is sex trafficking, and if you think it isn't happening right here in your own backyard, local authorities have just proven that you would be very wrong. Cathy Knauf of St. Joseph is a tireless worker on the local scene to keep that mantra alive until the scourge of human trafficking is ended. Until then, she asks everyone to be ever vigilant and report anything and everything that you see regarding the ever present threat to life and limb presented by human trafficking in the region.