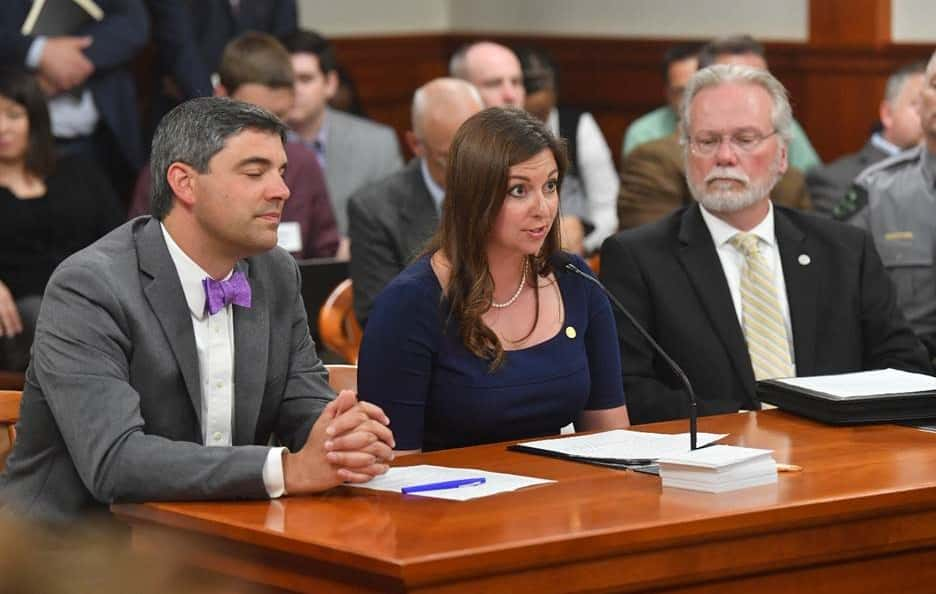 Pauline Wendzel is continuing efforts in Lansing to reform the regulations regarding commercial fishing in the state of Michigan, pushing for reforms on that front.
The Berrien County State Rep from Bainbridge Township testified before the House Committee on Natural Resources and Outdoor Recreation today, Tuesday, June 11th, on her plan to reform those commercial fishing regulations in the Great Lakes State.
Wendzel told the committee, "Michigan has some of the most precious natural resources in the world, and it's important that we have modern regulations in place to protect them," adding, "This legislation that protects our sport fish will ensure that people continue coming into our state to spend tourism dollars that support our local communities."
Wendzel's legislation establishes a new statue that protects game fish, regulates gear used by commercial fishers and establishes penalties which will protect sport fisheries. She argues that the statutes currently in place are antiquated and fail to establish best practices when it comes to harvesting fish in the Great Lakes.
Representatives of the Department of Natural Resources and the Michigan Salmon and Steelheaders Association joined Rep. Wendzel to testify in support of the bill.