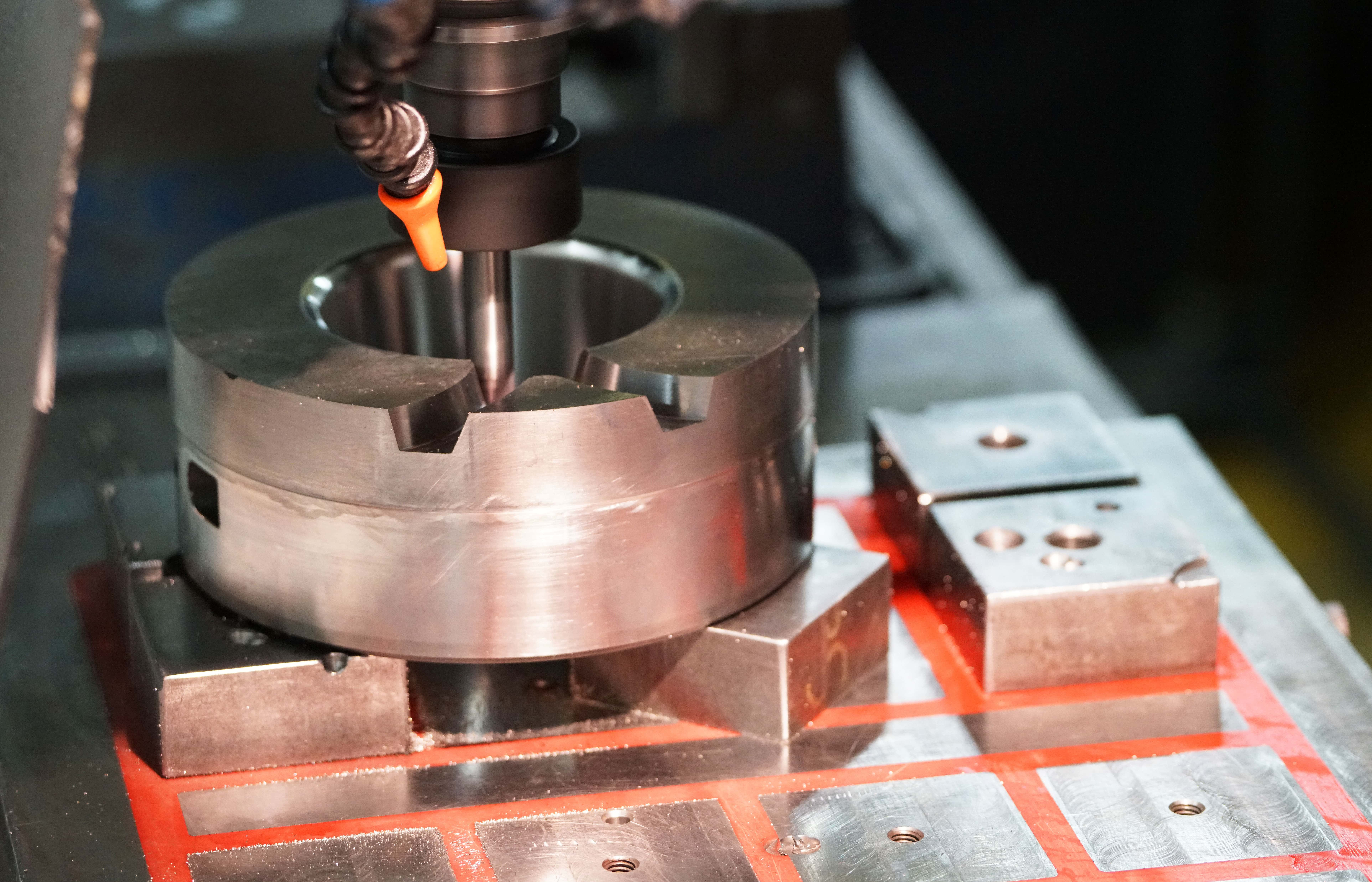 The West Michigan Industrial Economy is essentially doing what it has been doing for the past decade. "Still chugging along," according to Professor Brian Long, Director of Supply Management Research at Grand Valley State University in Grand Rapids. He tells us, "Anecdotal evidence points toward a slower economy for the rest of 2019, but does not point toward a recession – yet."
Long's April survey for the Institute of Supply Management hints at slower growth, but also provides a small rebound in the degree of optimism emanating from Michigan's Great Southwest.
Dr. Long opens his April update saying, "Although the West Michigan economy is still chugging along like it has been for the past ten years, anecdotal evidence is mounting that the pace may be slowing." Long adds that according to the data he collected in mid-April, his closely watched index of business improvement, the New Orders Index, "Remained modestly positive but backtracked to +13 from +17. However, the Production Index upticked to +11 from +5." He adds, "Activity in the purchasing offices, which we measure with the Purchasing Index, also rose to +16 from +4."
Turning his attention to jobs, Professor Long says, "According to the latest report from Michigan's Department of Technology, Management, and Budget, Michigan's 'headline' unemployment rate for March (the latest month available) remained unchanged at 4.0-percent, but well below the 4.4-percent reported for March 2018," and notes, "Comparing March 2019 to March 2018, total state-wide seasonally-adjusted employment grew by 41,000 workers. The unemployment ranks declined by 16,000."
Reflecting on that data, Long concludes, "Although one month can never be construed as a trend, it was disappointing to see our local Employment Index slide from +15 to a 27-month low of +4. However, unemployment is always an economic laggard, resulting in most of our West Michigan counties continuing to post very good unemployment numbers."
Turning to specific industry sectors, Long says, "As expected, U.S. auto sales are continuing to fall, but the decline so far remains fairly orderly. According to the May 1st report from Automotive News, sales for the industry dropped a rather modest 2.3-percent in April, pushing the industry's Seasonally Adjusted Annualized Rate down to 16.41 million units. Analysts continue to cite rising interest rates, tighter credit, and rising vehicle prices as the apparent reasons for the drop in sales. The biggest growing concern among the industry forecasters is the bulging inventories on the lots of many dealers."
Long adds, "Although we are entering the prime spring selling season, it will require some significant financial incentives to clear the dealer lots in the few short weeks before the 2020 models begin arriving."
He notes, "Many of our local parts producers are still primarily 'Tier 1' suppliers to the Detroit Three, so we tend to watch these firms more closely. April sales for GM declined 2.6-percent, Fiat-Chrysler eased by 6.1-percent, and Ford lost 4.7-percent. Among the other major nameplates on the down side, Toyota shed 4.4-percent, VW lost 3.7-percent, and Mazda plunged 14.5-percent. On the up side, Subaru added 7.7-percent, Hyundi-Kia gained 1.7-percent, and Honda eked out a 0.2-percent win."
For April, the local Price Index retreated significantly to +10 from +21, with Long explaining, "The slowing world economy has brought the prices for many major commodities down over the past year, resulting in the April J.P. Morgan international pricing index easing to 53.2 from 53.4."
On the optimism front, Long says that given that the data were collected in mid-April, business confidence rebounded in response to optimism in the April news cycle taunting a potential new agreement with China. The West Michigan Short-Term Business Outlook Index for April, which asks local firms about the perception for the next three to six months, bounced to +19 from +8. However, Long tells us, "The respondents remain cautious about the softening world economy and unresolved Brexit problem, with the Long-Term Business Outlook Index, which queries the perception for the next three to five years, came in marginally higher at +29, up from +28." He concludes, "Just as last month, many firms appear to be settling in for a period of slower growth," adding, "Although there are some significant signs that growth is slowing, there is still no sign that we are about to slide into a recession."
Professor Long's routine includes verbatim anecdotal comments from respondents engaged in the survey which he shares in an anonymous format. Here are some of those comments culled from his April report:
"Things are humming right along."
"Steel prices are inching upward, with lots of price increases after the first of the year. It seems there is upward price pressure across the board."
"We're still busy. It will be interesting to see if we have any summer slowdown this year."
"We're wrapping up winter operations and moving right into construction season with many projects already beginning."
"The dismal electronics market finally looks to be on the mend. Speculating is that by the end of 2020 the market will be stable again."
"Business is strong, but starting to soften by a small percentage."
"Things remain steady."
"We are still very busy, and pricing has stabilized over the last several months. Acquiring people in our industry is still a severe problem."
"It looks to be a good start for 2019."
"Things seem to be stagnating a bit."
"We are seeing the 2019 forecast starting to increase."
"Hope the year keeps going good."
"Finding enough production workers is still a challenge. We had to let some workers go because of attendance issues."
"It is a slow time for mold making, but some great opportunities for work are coming up for the second half of the year."
"I have to report a down month, but that is because last month we had a huge windfall order."
"This month does seem slower than last month."
"Bookings have significantly increased in April, indicating that the second and third quarters will be busy."
To read Professor Long's full report, click the link below: