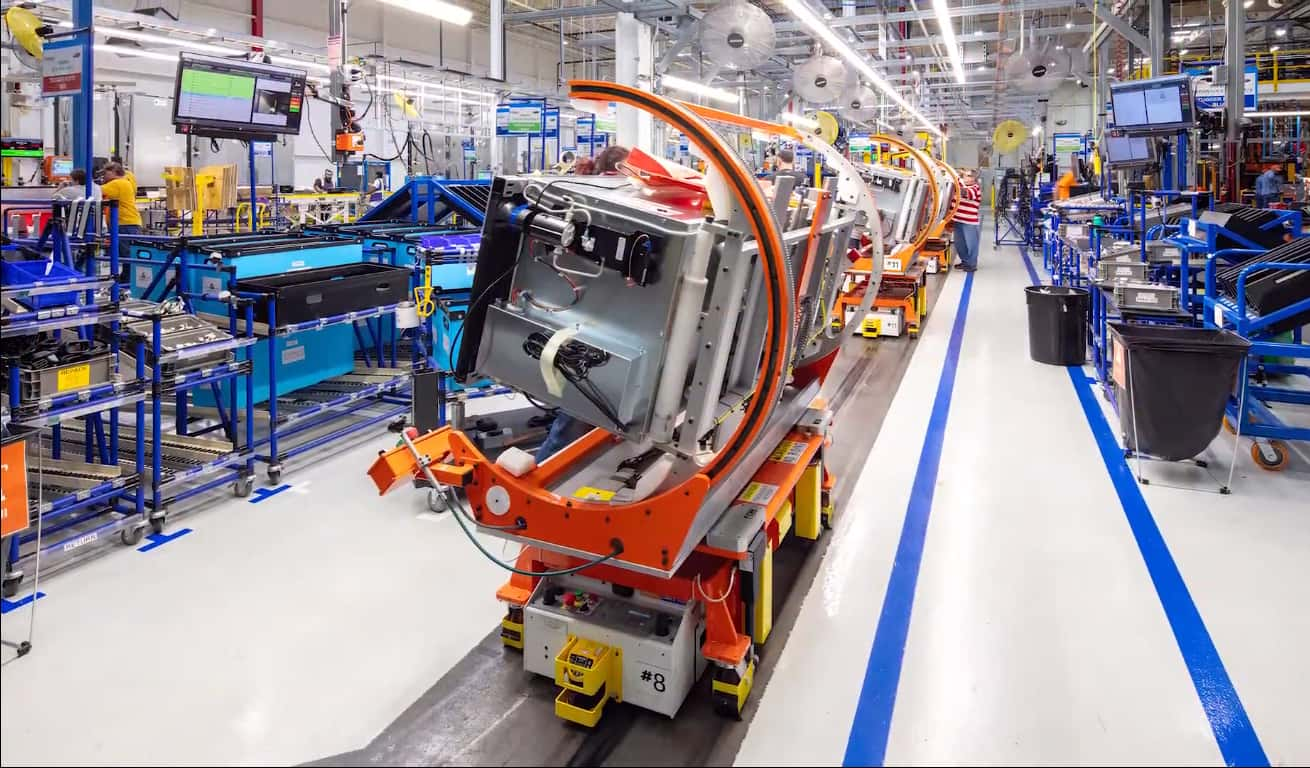 One look at that photo above sums up what modern day manufacturers have been trying to tell young people for several years running now. This is not your grandfather's factory that you might have remembered as being dirty, oily, smoky, or otherwise unpleasant. Advanced manufacturing employed in bright, clean facilities by companies like our own home-based Whirlpool Corporation are increasingly, "Places That Matter."
In fact, Whirlpool is highlighting people, plants and places all month long in October, as they celebrate Manufacturing Month.
Last year the appliance giant produced 17 videos in an inaugural photojournalism series called "Places That Matter." Plants, people and places around the globe were showcased in that series. As National Manufacturing Day arrives on our doorstep tomorrow, Friday, October 4th, 2019, Whirlpool has added half a dozen new profiles to that series and posted them online. You can click the link below to see all 23 of the finished pieces.
The project features a series of videos that chronicle the stories of the communities around the world where Whirlpool Corporation's appliances are made, and the people that make them. The video series is part of Whirlpool Corporation's celebration of manufacturing during the month of October that aims to inspire the next generation of manufacturing innovation.
Click this link to watch any or all of them whenever you'd like:
https://whirlpoolcorp.com/places-that-matter/
Last year, the "Places That Matter" project began profiling Whirlpool Corporation's manufacturing communities in North America. This year, the journey continues with videos highlighting four of the company's plant communities in Ohio – Findlay, Greenville, Marion and Ottawa – and in Amana, Iowa, and Fall River, Massachusetts.
Jim Keppler is Whirlpool's Vice President of Integrated Supply Chain & Quality. He says, "Our Places That Matter project puts a well-deserved spotlight on the people and the communities that are the backbone of our company's continued manufacturing success." Keppler adds, "We celebrate these people and these places every day as they are critical in our constant pursuit of improving lives at home, but are especially grateful for the opportunity to extend that celebration and share their stories widely during Manufacturing Month."
This year's Places that Matter videos showcase a diverse, quickly evolving manufacturing industry that some might not recognize:
High school students in Marion, Ohio are participating in a unique program to learn on-the-job skills in areas like robotics and engineering prior to a full-time career at Whirlpool Corporation. Five former students represent the inaugural hiring class and share their perspectives as young people paving new paths in manufacturing.
As the inaugural plant to use onsite wind generation for manufacturing, Findlay, Ohio is a historic pillar for Whirlpool Corporation. Hear more from this workforce that includes active community members, volunteers, and immigrants, all of whom have a story to share about how they found their place within the plant.
Each story demonstrates how Whirlpool Corporation is utilizing the latest technology in a way that adds opportunity and engagement for their people, all while delivering the highest quality appliances to consumers.
The photo accompanying this story on Moody on the Market is a screen capture from the "Places That Matter" video from Amana, Iowa for 2019.