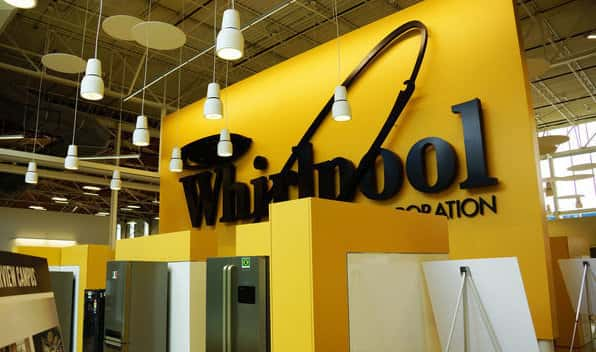 Whirlpool will hold an appliance sale to benefit the United Way of Southwest Michigan this month. The United Way's Jennifer Tomshack tells WSJM News this big sale is back on after being cancelled last year. Whirlpool will sell surplus appliances at deeply discounted prices on Saturday, September 25 from 8 a.m. to 4 p.m. and Sunday, September 26, from 9 a.m. to 1 p.m. at the Orchards Mall in Benton Township. Tomshack says the proceeds go to the United Way.
"It's a very, very big contributor to their employee campaign, and their employee campaign is by far the largest one that contributes to the United Way of Southwest Michigan," Tomshack said.
The larger appliances are all brand new, while some of the smaller ones may have been slightly used. Tomshack says those who go to the sale will find Maytag, Amana, KitchenAid, JennAir, and Whirlpool brand ovens, ranges, refrigerators, dishwashers, washers, and dryers at significant savings. There will also be smaller items like microwaves, hoods, cooktops, wall ovens, and freestanding freezers. More than 350 items will be for sale at the former Carson's in the Orchards Mall, and for $100 you can have your purchase delivered.