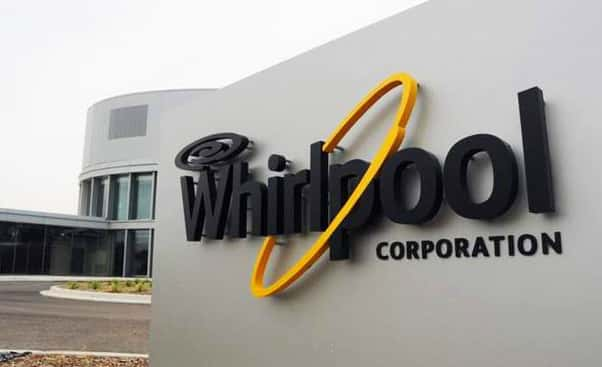 To be admired as a corporation is one thing. To be consistently admired as a corporation for fully nine consecutive years is something else. That's exactly the case, however, for Benton Harbor-based Whirlpool Corporation.
The appliance giant is celebrating nearly a decade of recognition as one of the World's Most Admired Companies. FORTUNE Magazine has placed Whirlpool Corporation on its distinguished list for the ninth consecutive year. The list highlights the most respected and reputable companies around the world, as ranked by peers within their respective industries. This year's list specifically recognizes Whirlpool Corporation as a leader in the Home Equipment, Furnishings category.
Whirlpool Chairman & CEO Marc Bitzer says, "It is a privilege for Whirlpool Corporation to be recognized, once again, as one of the most admired companies in the world." He adds, "This acknowledgement affirms our track record of creating leading edge products that improve the lives of our consumers is recognized and respected throughout the globe."
For more than a century, Whirlpool Corporation has operated with a thoughtful, forward-looking mindset, and FORTUNE is not the only one to recognize the company's consistent progress. In recent months, Whirlpool Corporation was named as  one of America's Best Employers for Diversity and recognized as one of the World's Most Ethical Companies in 2018. From a product standpoint, Whirlpool Corporation continues to prove its commitment to developing innovative, useful home appliances.
FORTUNE's annual list is based on a survey of corporate reputation that takes into account the observations and opinions of 3,750 industry executives. The survey consists of nine different categories:
Innovation
People management
Use of corporate assets
Social responsibility
Quality of management
Long-term investment
Financial soundness
Quality of products and services
Global competitiveness
Whirlpool Corporation is the world's leading major home appliance company, with approximately $21 billion in annual sales, 92,000 employees and 65 manufacturing and technology research centers in 2018. The company markets Whirlpool, KitchenAid, Maytag, Consul, Brastemp, Amana, Bauknecht, JennAir, Indesit and other major brand names in nearly every country throughout the world. Additional information about the company can be found at WhirlpoolCorp.com, or you can find them on Twitter at @WhirlpoolCorp.