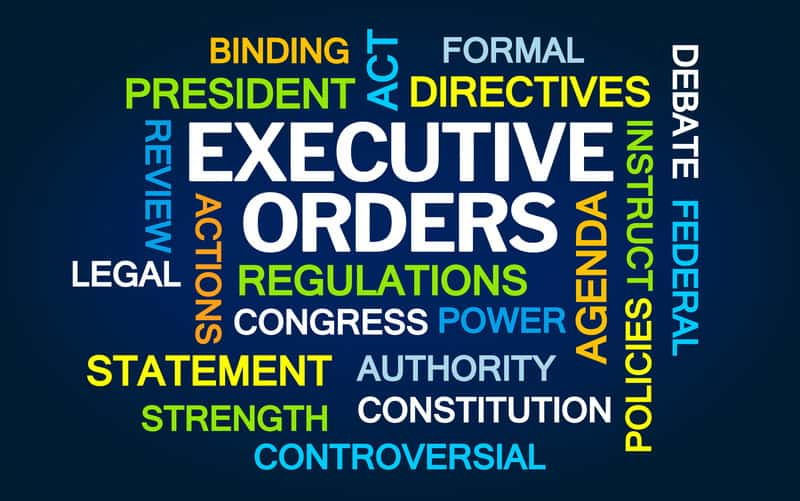 Following President Trump's decision on Saturday to take things into his own hands through announced executive actions related to the coronavirus pandemic, both Michigan Governor Gretchen Whitmer and U.S. Senator Debbie Stabenow are excoriating him for "playing cruel political games" with the American public and say his actions will not help the people of Michigan.
Facing stalled stimulus talks in Congress, Trump signed executive actions yesterday regarding unemployment benefits, evictions, payroll taxes and student loans.
The unemployment benefits would purportedly provide an additional or extra $400 per week and expanded benefits, however some reports say that it's more complicated and might not actually help a lot of unemployed, plus in order to get the money each state has to kick in 25-percent of the money.
The eviction action does not reinstate the moratorium that expired in July, it simply states "the Secretary of Health & Human Services and the Director of the CDC shall consider whether any measures temporarily halting residential evictions of any tenants for failure to pay rent are reasonably necessary to prevent the further spread of COVID-19."
The payroll tax action is, in reality, a deferral, not a tax cut. Authorities say it doesn't reduce payroll taxes. Rather it defers the due date for the portion paid by employees through the end of the year, and is limited by ones wages. One expert said it was more in line with what the U.S. Treasury did in shifting the federal income tax due date from April 15th to July 15th, and the payroll taxes would still be due, just delayed.
The student loan plan pauses payments and suspends interest on federally-held student loans until September 30th.
Today, Governor Whitmer released the following statement on President Trump's executive actions, which include a cut to crucial federal unemployment benefits for people who have lost work as a result of the COVID-19 pandemic:
"Once again, the president has refused to work together with Congress on a bipartisan recovery package that supports our states, families, frontline workers, and small businesses. He has routinely proven that he's more focused on his chances in the November election than fighting the virus that has killed more than 160,000 Americans.
"The president's recent actions do nothing to protect the millions of unemployed Americans who need to put food on the table for themselves and their families. He cut federal funding for unemployed workers and is requiring states that are facing severe holes in our budgets to provide 25-percent of the funding. His refusal to provide full federal funding to states across the country to help us combat this virus will hurt the brave men and women on the front lines of this crisis, like our first responders, health care workers, child care workers, and more.
"The president has repeatedly said that it's time for our kids to return to school for in-person learning, but he won't work with Congressional leaders to provide districts with the support they need to keep students, educators, and support staff safe. His executive actions yesterday do nothing to protect our kids from the spread of this virus. 
"It's time for the president to do the right thing, stop playing political games, and work with Congress on a recovery package that will help us fight this virus, protect working families, and send our kids, educators, and support staff back to school safely."
Meanwhile, Senator Debbie Stabenow today released her own statement on President Trump's actions. Here's what she had to say:
"The President's latest executive orders are another cruel political game pitting unemployed Americans against those providing essential state and local services.
"First, $400 per week is still a major cut in critically needed income for unemployed Americans.
"Then, instead of just providing federal funding for $400 a week to people who are struggling to survive, he requires states to provide 25-percent of the funding. At the same time, he refuses to provide desperately needed funding for state and local services, jeopardizing the jobs of first responders, health care workers, and others involved in critical essential services for all of us.
"So President Trump says that if states want to help their citizens who are currently out of work, they have to lay off workers! That is just a cynical game and just plain cruel.
"In addition, he pretends to protect people who are renters. But his executive order doesn't help a single American family facing eviction right now—he merely directs his own administration to 'consider,' to 'identify,' to 'review.' It is clear there's a serious problem and families are losing their homes right now!
"And, the President's actions do nothing to provide funding to address the immediate worry of parents, teachers, and communities who are struggling with the decisions about re-opening schools.
"Families in Michigan know that we have to have the testing and health care needed to tackle this pandemic and keep us safe.
"They also understand that millions of Michiganders need help right now to keep a roof over their heads, food on the table, pay their bills and safely send their children back to school.
"And they also understand that our small businesses and our family farmers need help to survive until we can safely reopen the economy.
"Bottom line, we need a bold, bipartisan COVID-19 package that meets the needs of Americans across our country.
"President Trump and Mitch McConnell, instead of playing political games, get back to the negotiating table. And do your job!"