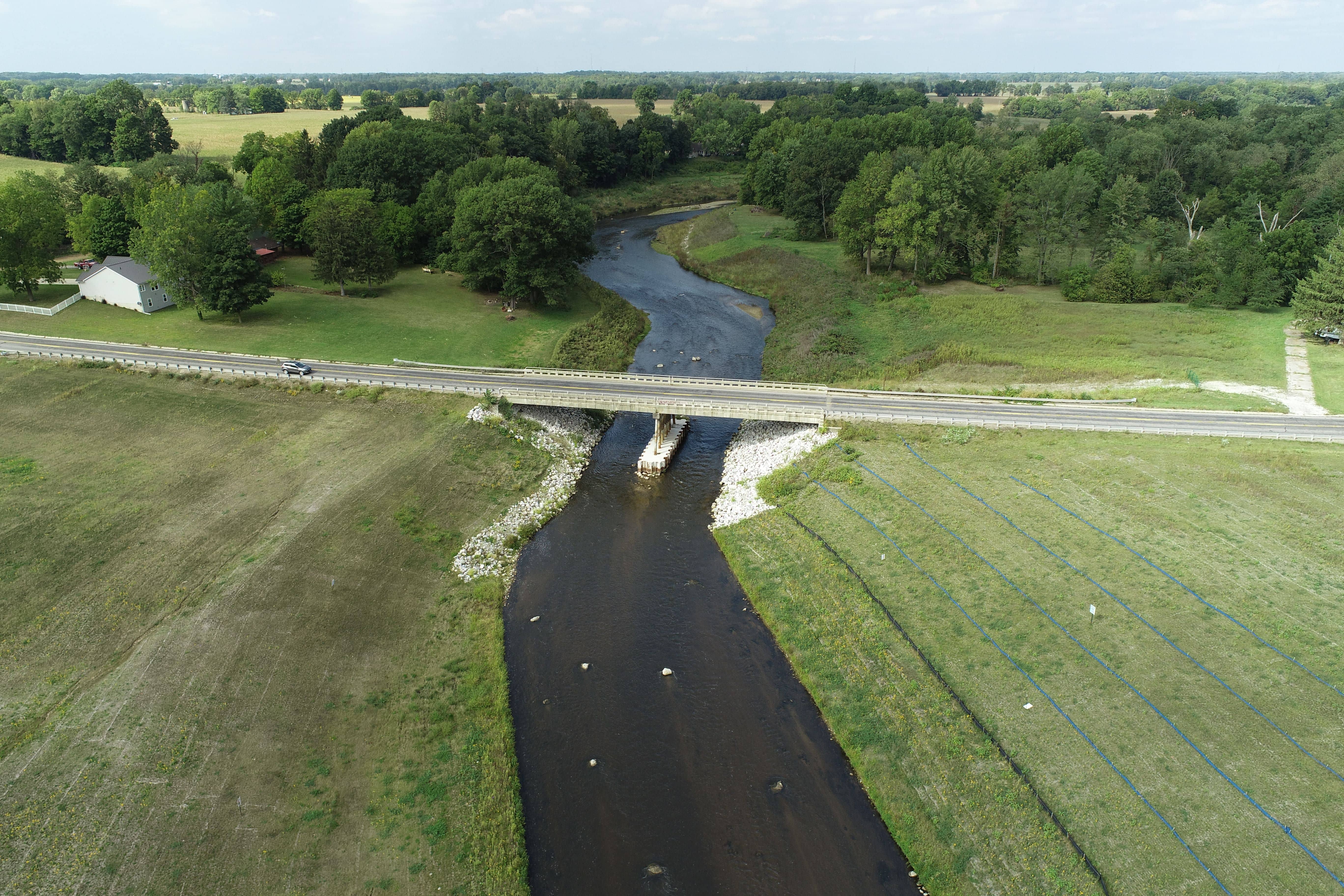 Benton Harbor-based engineering firm Wightman has received an award for its work to remove an old dam in the Dowagiac River in Niles. Wightman received the Engineering Merit Award for its work on the Pucker Street Dam Removal and Dowagiac River Restoration project from the American Council of Engineering Companies of Michigan this month. Wightman civil engineer Suzannah Deneau tells us the concrete dam was built in 1928 on top of a wooden dam built in 1894. The city of Niles used it to generate electricity before deciding to take it out in the 90s.
"The dam was too costly to maintain without creating enough electricity to offset it," Deneau said. "That decision was made in about 1999, and then they decided to open the eight foot gates and drop the impoundment down."
Wightman got involved in the long removal project in 2014. Plans were drafted in 2019, but delayed by COVID. After two years, they finally took out the dam. Deneau says a lot of environmental monitoring has taken place since.
"The vegetation came in so beautifully on this project, and the second summer we were there, we already saw salmon making runs up the Dowagiac River, which was very exciting."
Deneau says it's satisfying for the whole team to be honored for the work. She notes they found some treasurers when taking out the dam, including a message in a bottle written by two fifth grade boys in 1932. It said, "We are not brothers, but best friends. We are strong." The item was turned over to the local history museum.