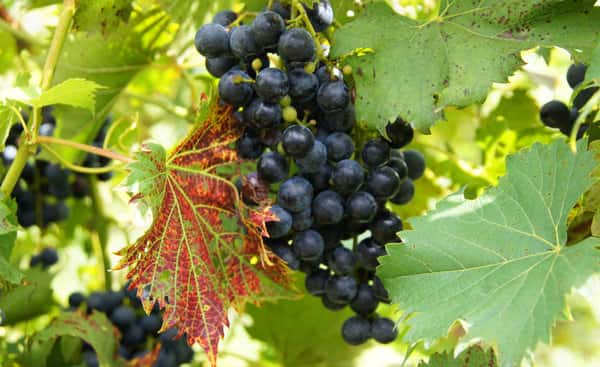 With an ever-increasing footprint in the business, the Michigan winemaking industry was tabbed last year as a "Wine State to Watch." The impact of the Southwest Michigan Wine Trail continues to grow with new wineries coming on line every year, and now the region will be well-represented in Lansing thanks to a gubernatorial appointment for Baroda Winemaker Matthew Moersch.
Governor Rick Snyder has appointed Moersch to the 12-member Michigan Grape & Wine Industry Council, and re-appointed three other members of that panel which is housed in the Department of Agriculture and Rural Development. In addition to the assignment for Moersch, Snyder re-appointed Michael Brenton of Haslett, a worker's comp defense attorney; Steve Massie of Grand Rapids, Director of Merchandising of Direct Store Delivery for Meijer; and Taylor Simpson of Lake Leelanau of Good Harbor Vineyards.
Moersch is Partner & Senior Manager of Entente Spirits, which owns and operates Round Barn Winery, the Round Barn Public House, and Round Barn Brewery & Distillery. He also is a co-owner of Grape & Grain Tours which was launched in 2012. Moersch has been a partner with his brother and parents at Round Barn for 14 years now. He hold's an associate's degree in international business from Kalamazoo Valley Community College.
Moersch's role on the Grape & Industry Council is to represent wine makers, and he replaces Walter Brys of Brys Estates Winery. Brenton's role is to represent the general public. Massie's role is to represent retailers, and Simpson's role is to represent wine grape growers.
All four appointees by the governor will serve three-year terms expiring on February 1, 2019, and are subject to the advice and consent of the Michigan Senate.
Michigan ranks in the Top Ten states in the nation for wine productions with an important emphasis on grape wine with regional character due to the high percentage of wines produced from locally grown fruit. The number of wineries and grape acreage has doubled in the past ten years alone, and Michigan wines increasingly earn many prestigious awards annually at several national and international competitions.
Matt Moersch, Round Barney Winery & Public House