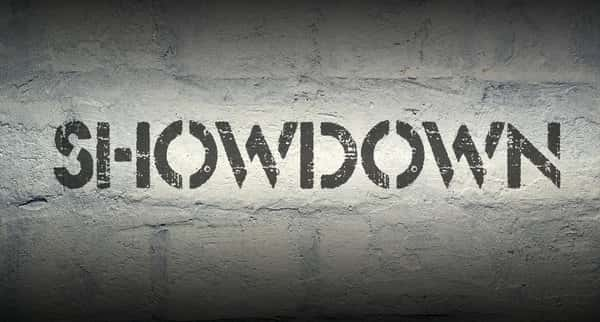 Benton Township Planning Commission members are bracing for what could be a classic confrontation Monday night, and it stems from a fight that started nearly ten years ago. On the Planning Commission docket, according to neighbors of the Woodridge subdivision along Enterprise Way in the Township, will be a rezoning request for the northeast corner of Enterprise Way and M-63 to accommodate a service station, convenience store and car wash — something they continue to oppose.
Flyers circulating in the neighborhood carry the bold headline: "Don't let Benton Township Commissioners approve a busy gas station, convenience store and car wash to be built in our quiet residential neighborhood!!!"
The opposition started back in January of 2007 when more than 60 people confronted township planners to encourage denial of a proposed gas station and convenience store at the corner being proposed by Pri Mar Petroleum of St. Joseph. They had been seeking rezoning of nearly 4 and a half acres and a special use permit to place the service station in the Elisha Gray Enterprise Park. That stand-off went on for some two and a half hours.
Neighbors this time contend that in a letter dated October 7th from the township they are being advised that Craig Marzke from Pri Mar is seeking to rezone the land from D2-Professional Office to D1-Retail Commercial. The township letter also advised neighbors that Pri Mar will appear before the Planning Commission tomorrow evening, Monday, October 24th, as part of a public hearing for recommendations to the Board of Trustees for final determination.
The flyer circulated this weekend says, "The public hearing is for comments and questions, at which time members of the Planning Commission will decide whether or not to recommend granting the applicant's request." The meeting is slated to begin at 6pm at the Benton Charter Township Hall.
The flyer also says, "Many of your neighbors already put up with far too much noise and traffic from Padnos Recycling and Chassix manufacturing on Paw Paw Avenue and the big and heavy semi-trucks hauling sand and gravel from Riverside Road to M-63."
The flyer appeals for action, saying, "Please talk to your neighbors and plan to attend the meeting on October 24 at 6pm. A large number of residents in attendance will show our resistance to Mr. Marzke and our Township Commissioners (they work for US!!!). At the meeting we need to voice our opinions of how this will diminish our residential property's appearance and value and make our residential neighborhood too busy and less safe."
When Pri Mar officials were confronted in 2007, they did everything in their power to assure residents of the safety of the company's operations. Guy Arrans was President of Pri Mar at that time and he noted that in more than three decades with his company he could count on one hand how many times any of their many Primart stores had been robbed, noting that each station has security cameras and other measures to assure the safety of both customers and employees alike. He also noted that all underground gasoline storage tanks are double-lined and utilize safety devices to detect any form of leaking, with pumps designed to shut off if a spill takes place.
Last year Pri Mar cleared the land at the corner preparatory to advancing their plan, but have not taken up the issue since that tree removal and earth moving took place there.