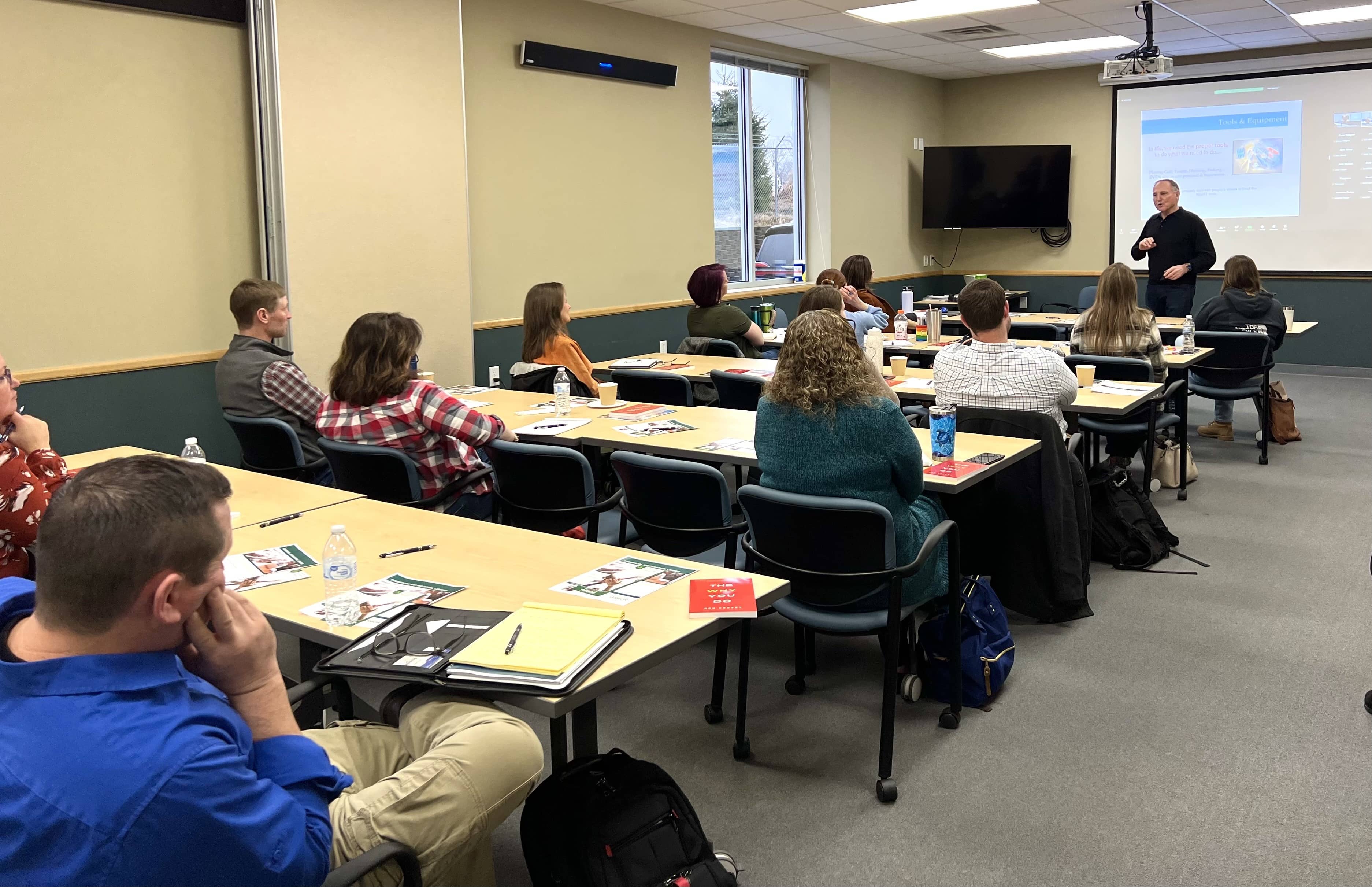 Market Van Buren, an affiliate of Michigan Works!, hosted a business workshop that discussed the number one issue businesses are facing… talent! Don Crosby, a Professional DynaMetric Programs (PDP) Global Certified Coach and the Founder of Global Behaviors led the workshop. He examined concepts from his book "The Why You Do," while introducing PDP diagnostic tools that included an affordable, legally validated hiring and culture building tool companies can use to improve their hiring decisions and build a lasting culture.
Luke Barber, the Chair of Market Van Buren's Board of Directors, introduced Don Crosby and his hiring tool to Market Van Buren. Barber is also the President of Barber Packaging in Bangor, MI. "This tool helped my business several years ago when we were trying to build our team and culture. It provided great insights into how individuals respond differently to their surroundings and made a substantial positive impact on our hiring success rate," said Barber.
20 companies from Cass and Van Buren Counties attended the Hiring on Purpose Workshop. They were able to learn how to attract the right applicants with the right skills, increase their hiring success and overall job satisfaction of current employees, while decreasing turnover.
Zach Morris, the Executive Director of Market Van Buren was encouraged to see the interest and involvement from multiple business leaders in the community. "It was wonderful to host the Hiring on Purpose Workshop with Don Crosby from Global Behavior. The attendance and participation from 20 businesses in our community show that employers are looking to hire and retain better talent by investing in them as soon as the hiring process begins. The tools presented and discussed will help them improve their hiring decisions and grow their company culture for many years to come," said Morris.