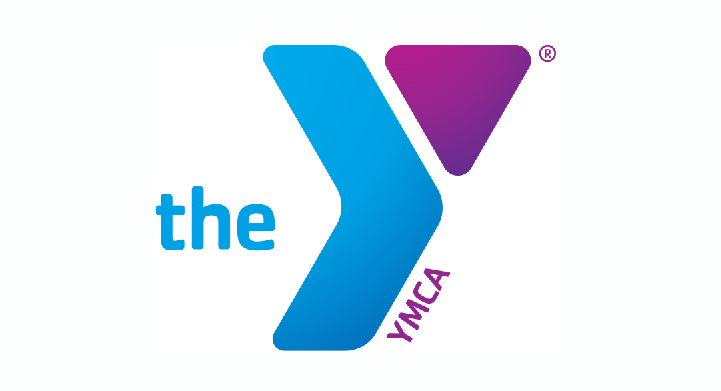 Not only is the YMCA of Greater Michiana among the largest to ever join the ranks of the Moody on the Market 20 Best Places to Work in Michigan's Great Southwest, they are also among the oldest as they draw closer by the day to their 100th anniversary of service to our region. What's particularly noteworthy is how the nomination suggests that working at the Y is about being a part of something bigger and truly making a difference in the community, no matter how small it might seem. The sheer volume of specialized programming undertaken every day by the more than 550 workers who are part of the YMCA locally is remarkable, but when those workers say the best words to describe why they are worthy of the win include passionate, cause-driven and fun, that's very telling. Taking their programming to the community brings to mind the super power of teleportation, but the truly rewarding super power is the Force Field that marks the Y as a safe space for everyone who enters. Read on for the great story assembled by nominators of the YMCA of Greater Michiana to be among the Best Places to Work in our region.
What is the name of the business you are nominating?
YMCA of Greater Michiana
Who are the owner(s) and/or principals in this company?
Mark D. Weber, Chief Executive Officer and Mowitt S. Drew III, Board of Directors President
Business Contact Information
YMCA of Greater Michiana
905 N. Front Street, Niles, MI 49120
How many people work at the company you are nominating?
550+
Tell us the story behind the nominated company. What does it do, and what sets them apart from other companies in the region?
The YMCA of Greater Michiana has been a part of the Southwest Michigan community since 1926. As with all YMCAs, its goal is to strengthen our community through youth development, healthy living, and social responsibility. The Y is in a unique position to offer programming and membership benefits for any person at any age, of any ability, regardless of socioeconomic status. The Y offers a variety of programs, classes, and services from swim lessons and tumbling class for 6-month-olds to Before and After School Care for school-aged children to LIVESTRONG at the YMCA for cancer survivors to Enhance Fitness for seniors.
In your own words, why do you think this company deserves to be declared to be one of the 20 Best Places to Work in Michigan's Great Southwest?
I think company culture is a top reason for wanting to work somewhere and a top reason for attracting potential employees. The entire team at the Y works hard to make the Y a place that's welcoming, genuine, hopeful, nurturing, and determined for both staff and everyone who walks through the door. All Y team members strive to live the Y cause with purpose every day. This results in everyone, staff or guests, knowing and feeling they belong to an organization that cares about them and is here to change lives.
What makes workers proud to say they work there, and keeps them a part of the team?
Working at the Y is about being a part of something bigger and truly making a difference in our community, no matter how small it might seem. As an example, you might be a youth worker at a Y-Club Before and After School program, but you're really providing childcare for a working parent who doesn't have anyone else to rely on during the time school ends and work lets out. And if that child went home alone after school every day, they might play video games for hours and not work on homework, but at Y-Club, that child is completing schoolwork, participating in physical activities, and socializing with peers. And that parent might be a single mother who would not be able to afford care elsewhere, but the Y, as a non-profit, subsidizes its services to make ensure anyone who needs its programs is able to utilize them. Something that might seem so small as a few hours after school is really a life-changing program for that parent and child and being that youth team member makes it all possible.
Let's pretend you're writing a review for Yelp! or Trip Advisor. Give us your best recommendation for the nominated company that would make the rest of us wish we worked there, too.
"I choose the Y over other gyms because it is my community. I visit all 6 days that it's open and I even tried to start a 'rumor' with the front desk that the gym is open on Sundays, but they have not given in to my shenanigans. The friendliness and support of the excellent staff mean more to me than they know."
What three key words best describe why this company is a Best Places to Work caliber company?
Passionate 2. Cause-Driven 3. Fun
As a Best Places to Work company "Super Hero," what are the two most magical "Super Powers" this company seems to have on a day-to-day basis? (i.e., Ability to read minds, fly, invisibility, etc) And why?
Super Power One: Teleportation – The Y goes to the community need to address it. Whether it be working with a collaborative to solve a problem or offering a program in a location or to a group in need, the Y has the unique ability to work outside its four walls to fill community gaps.
Super Power Two: Force Field – The Y is a safe space for everyone who enters. It is a place for ALL with the goal to create a welcoming, inclusive, and engaging environment regardless of someone's gender, race, socioeconomic status, or background.
Tell us about the leadership of the nominated company and what they do in order to:
A] Keep spirits and motivation high? Staff are thanked and recognized for their work. Whether that be through a simple gesture of a gift card for a job well done or getting a staff member more involved based on their interests.
B] Keep innovation and fresh ideas advancing? Leadership is always willing to meet with anyone in the organization. For example, when planning programs and events, staff from all areas and levels are often included to make sure no perspective is missed, and no good idea is left unheard.
C] Keep communications open? Much like section B of this question, leadership never turns anyone away from sitting down and having dialogue. Communication is encouraged both ways, from leadership and to leadership.
Explain a specific "wow!" moment in this company's history that is virtually "Hall of Fame" or "Best Practices" worthy, as an example to other companies in the region.
The merging of the Benton Harbor-St. Joseph YMCA and Niles-Buchanan YMCA into one association showed that this organization is true to its word of having a positive impact on our community above all else. From being 'competition' to becoming one to best serve our Berrien County, the merged association has been able to utilize the sharing of best practices and leadership collaboration to have a greater impact on Berrien County as a whole.
Best Places to Work have a reputation for not only working hard, but also for playing hard.
A] How does the nominated company honor or reward success? Staff are thanked and recognized for their work. Whether that be through a simple gesture of a gift card for a job well done or getting a staff member more involved based on their interests.
B] How does the nominated company socialize as a team? Pre-COVID, attending bonfires and cookouts together, All Staff Meetings, team building programs, celebrating each other's birthdays, lunch potlucks, volunteering together.
C] How does the nominated company get involved in community events? The Y is a part of many community events. If there's ever a chance to host a booth with games for kids, teach a free fitness class at a community park, or share other area business and non-profits events, they are on it. The Y also hosts a variety of community events such as 5K/10K races, Healthy Kids Day, free outdoor fitness classes at various locations in Southwest Michigan, Apple Festival Senior Dance, soup nights, Fall/Halloween events, PGA Kids Zone, and more just to name a few.
D] How does the nominated company celebrate life? Very much in the same way we socialize as a team: bonfires, cookouts, lunch potlucks, balloons for every birthday, cards signed by as many staff members as we can find, and more.
Write a brief, but compelling, recruitment ad telling people about why they should come and work there, too.
Working at the Y gives you the opportunity to strengthen communities and change lives, including your own. No matter what role you take on at the Y, you'll show up each day with the satisfaction of knowing your contributions are helping to empower young people, improve health and well-being, and inspire action in your community. Working side by side with diverse leaders with different backgrounds, perspectives, and strengths, you'll discover new ways to connect with your community, find your purpose, and fuel your passion every day!
What one thing is special about your nominated company that most people in the community have no idea actually happens there, but should be shouted from the rooftops because it's that cool?
The Y is a non-profit!!! It's more than a swim and gym facility!!!
Many think the Y is a place to come to work out and swim, and it is, but it's also so much more than that. In 2019, the Y awarded over $140,000 in scholarships for memberships and over $53,000 in scholarships for youth to attend camp at YMCA Camp Eberhart in Three Rivers. The Y offers free programs throughout the year, certain camps, tons of community events, and many volunteer opportunities. The Y is also a part of many community collaborations like Benton Harbor Summer Impact, Hope Grows, Carol's Hope, and more.
Give us three employee perks or benefits that you think make the company you have nominated worthy of a Best Places to Work trophy?
Free onsite childcare
Discounts on most programs and membership
Flexible work hours
If this is your company and you win, write the best headline ever for your company newsletter describing your successful selection to the list, and be as specific as you can about how you would celebrate the win if money were no object.
"We already knew it, but now it's official—YMCA of Greater Michiana is a Best Place to Work!" If money (and COVID) weren't an issue, we'd rent out an entire space (think Silver Harbor, Watermark, etc.) and have FUN.
Tell us anything else you want about this company that you suddenly realize we haven't asked you about, but you're sure will be the thing that puts you squarely into the winner's circle! (Wait a minute! Can you put a square in a circle?)
The Y really is a unique and amazing organization in our community. The team here works hard every day to make a difference and is looked to from other Ys around the country for ideas and support. There is a lot of cool things happening at your local Y!