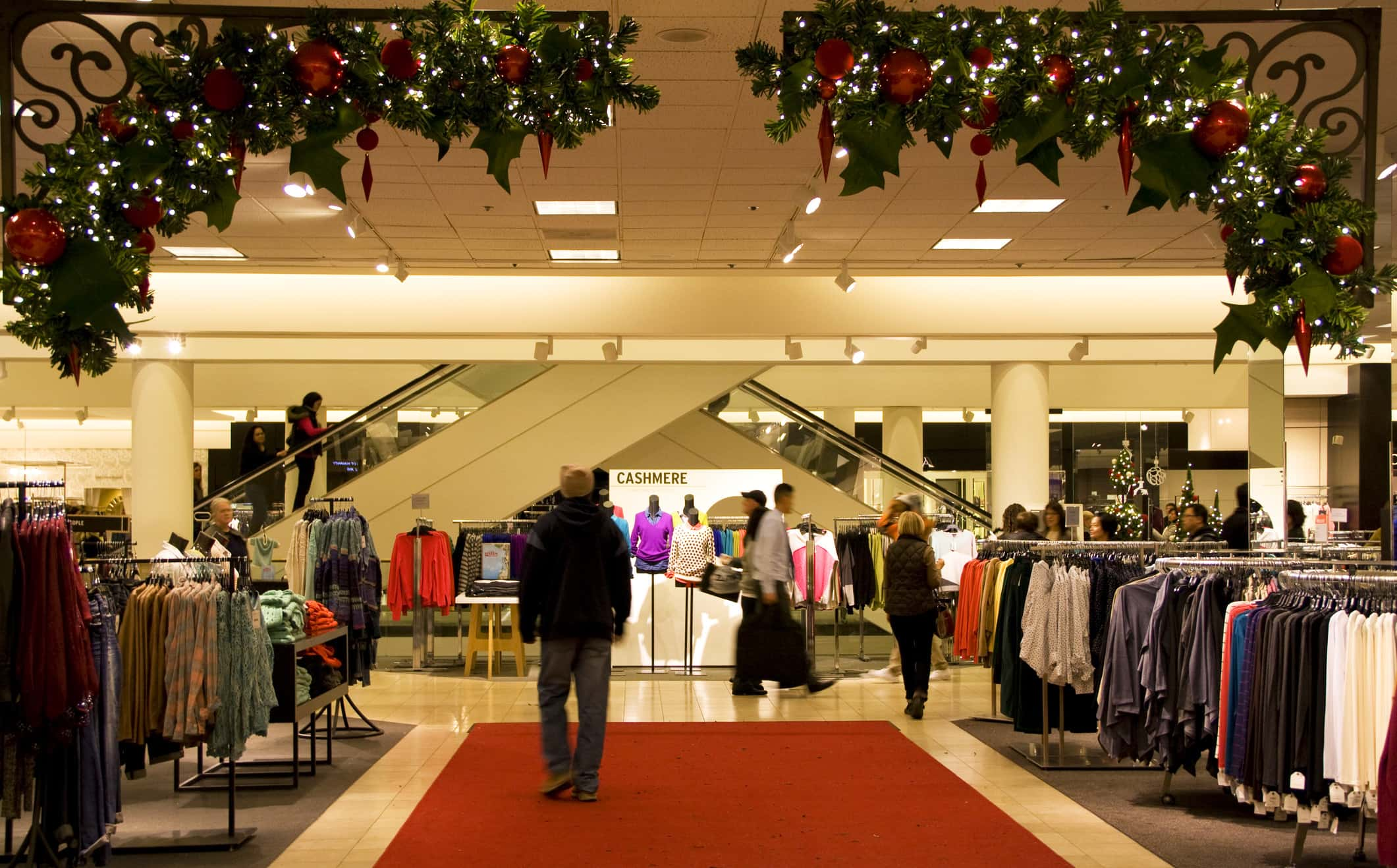 The jingle bells that retailers love to hear this time of year (or any other for that matter) are the jingle bells from their cash registers. Fortunately for the retail trade a strong forecast is out from international research firm Deloitte projecting that "Holiday retail sales are likely to increase between 4.5 and 5-percent in 2019, and will exceed $1.1 trillion during the November–January timeframe."
Deloitte also forecasts that e-commerce sales will grow by 14–18-percent, year-over-year, during the 2019–2020 holiday season, compared to sales increasing by 11.2-percent last year in 2018. The robust growth will likely result in e-commerce holiday sales reaching between $144–149 billion this season.
Daniel Bachman is Deloitte's U.S. Economic Forecaster. He says, "The projected holiday season growth is, in part, due to the current health of the labor market. Near record-low unemployment rates, coupled with continued monthly job creation, may encourage people to spend more during the holiday season."He adds, "The economy is still growing, albeit at a slower rate. Additionally, we continue to see consumer confidence elevated, which also helps boost holiday spending."
Bachman noted that the 2019 holiday season increase reflects expectations for consistent growth throughout the season. However, because last year's holiday sales came in lower than expected in December, the 2019 forecast predicts a strong growth rate in comparison to 2018's more modest growth. Last December, the government shutdown, uptick in consumer savings and a sharp stock market decline may have led to the lower growth season.
Rod Sides, Vice Chairman of Deloitte and U.S. retail and distribution sector leader tells us, "Based on a growth in consumer disposable income and spending indicators, retailers, across channels, should expect a strong holiday season in 2019." Sides contends, "We've seen retailers continue to improve customer experience, invest in the fundamentals and leverage relationships with innovative startups to boost engagement and efficiency. But, convenience is the new retail currency; retailers who offer seamless experiences, have products available and can deliver items more quickly than ever are most likely to win this holiday season."
Deloitte is forecasting a 4.5 to 5-percent increase in 2019 holiday sales compared with the same period in 2018. Retail sales between November 2018 and January 2019 (seasonally adjusted and excluding automotive and gasoline) grew 3.1-percent and totaled $1.09 trillion according to the U.S. Census Bureau.
Deloitte is forecasting a 14 to 18-percent increase in 2019 holiday e-commerce sales compared with the same period in 2018. E-commerce sales between November 2018 and January 2019 (seasonally adjusted and excluding gasoline stations, motor vehicles and parts dealers and food services) grew 11.2-percent totaling $126.4 billion.
Deloitte provides industry-leading audit, consulting, tax and advisory services to many of the world's most admired brands, including nearly 90-percent of the Fortune 500 and more than 5,000 private and middle market companies. Their people work across the industry sectors that drive and shape today's marketplace — delivering measurable and lasting results that help reinforce public trust in our capital markets, inspire clients to see challenges as opportunities to transform and thrive, and help lead the way toward a stronger economy and a healthy society.
In a nutshell, retailers can expect a jolly holiday shopping season. While some headwinds are forming, the average household is planning to spend nearly $1,500 this holiday. More than three-quarters of shoppers say they are likely to spend the same or more than last year.
Deloitte's 34th annual holiday retail survey says consumers seem bullish about the economy this year and provides 10 top insights into their forecast:
1– Short term consumer sentiment is positive, but headwinds are forming. Consumers plan to spend $1,496 per household, and while that is a slight drop from 2018's $1,536, there is a positive growth trajectory since the post-Great Recession recovery began. Despite potential future headwinds, the holiday season should be cheerful.
2– Shoppers want great products, good deals, and more convenience. Three quarters of consumers call price an important factor in their purchasing decisions — something retailers should keep in mind when rolling out holiday deals and promotions. But, price isn't everything as consumers continue to focus on retailers' product quality and variety.
3– Consumers want their holiday gifts delivered for free. Increasingly, consumers want their holiday shipping to be fast and/or free, and options have grown, with many retailers offering fast or free shipping — an alternative of buying online and picking up at the store.
4– The experience of celebrating the season with others is the leading type of holiday spend. While there is a relatively even split in the high-level categories of where people are looking to spend, there is more than meets the eye. While people are still planning to give, they also intend to travel, dine out, and spend more time socializing this season.
5– Online shopping is looking even stronger this holiday season. The forecast of between 14 and 18-percent growth online is being potentially aided by the prevalence of the smartphone's power and popularity. Over two-thirds of holiday shoppers suggest they will research online and buy at least some gifts in-store.
6– There's more to holiday high spenders than income alone. Retailers' race to capture the high spenders' heart and wallets during the holiday season is hardly new. For retailers to win this holiday season, they should pay attention to where and how this group shops — and on what.
7– Smartphones are becoming the go-to platform for holiday shopping. The smartphone is becoming as ubiquitous to holiday shopping as going to the mall used to be — maybe even more so. Consumers are taking advantage of quick access to products, reviews, social media, and seamless checkouts, likening smartphone shopping to a point-of-sale anywhere.
8– Online retailers and mass merchants are the most preferred formats for holiday shopping. As has been seen for several years, online retailers and mass merchants are where consumers prefer to shop during the holidays. Nearly two-thirds of consumers plan to shop at online retailers this year; over half plan on visiting a mass merchant.
9– Holiday shopping is expected to peak in early December this year. Holiday shopping typically peaks around Thanksgiving, but this year it seems to have shifted to slightly later, perhaps because Thanksgiving is unusually late, placing Black Friday on November 29th and Cyber Monday on December 2nd. Perhaps that is why nearly 70-percent say they plan to holiday shop in early December.
10- Online retailers are the #1 source of inspiration for most shoppers. Finding the right gift for that special someone is always a challenge during the holiday season; half of shoppers are seeking inspiration or are undecided on products when they begin, and nearly two-thirds plan to browse online retailers to get inspired.