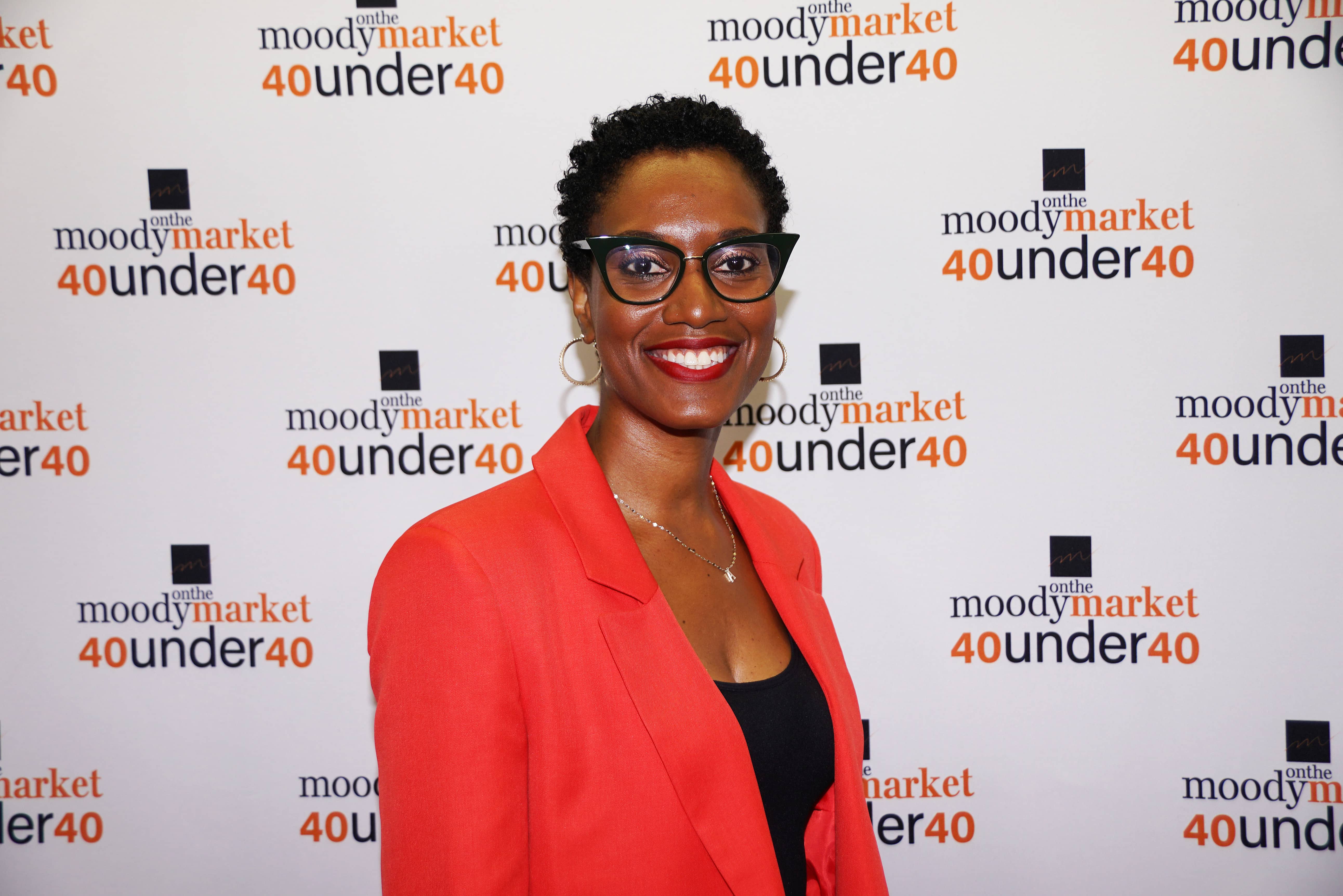 Name
Afiya Latham
Company/Organization
Express Employment Professionals – Southwest Michigan
What Does Your Company/Organization Do?
Express Employment Professionals is a staffing company that provides job opportunities in the light industrial, administrative and professional fields.
Age
36
Accomplishments
Express Employment Circle Award
Forbes – America's Best Professional Recruiting Firms – 2020
Forbes – America's Best Temporary Staffing Firms – 2020
2020 – Winner of the Top 20 Best Places to Work in Southwest Michigan – Moody on the Market.
2020 – Winner of the Fifteen under 15 – The Top 15 companies in Southwest Michigan with 15 or fewer employees – Moody on the Market.
What else do you hope to accomplish by the age of 40?
Express Employment has a program called the Job Genius program. This program works with young adults and is a guide that provides them with the tools to enter the workforce. By the age of 40 I'd like to have supported most of our seniors with earning their Job Genius certificate. In addition to their high school diploma, they'll have a handful of tools to support them as they navigate into the real world.
Education
Respondent skipped this question
Residence
Berrien Springs, MI
Where were you born?
Trinidad and Tobago
What was your first job?
My first job was working as a door-to-door saleswoman. I sold inspirational and devotional books that supported people in building a relationship with God.
Best advice you ever got?
If you're not measuring it you're not managing it.
Who inspires you most?
My mother inspires me the most. My mom is resilient, brave, and has grit. She reminds me to count my blessings and that my glass is half full.
That one thing about you we'd be most surprised to learn.
I enjoy reading to children. I have so much fun getting into character and making up voices. I'm somehow able to keep kids engaged through storytelling. My favorite children's book to read right now is "The Electric Slide and Kai" by Kelly Baptist.
What do you love to do in your downtime?
I like to take the time to be still and reflect and reset if needed. I love to take walks and journal.
What book are you reading now?
"The Go-Giver" by Bob Burg and John David Mann
Volunteer activity you love the most.
I love to volunteer at nursing homes and spend time with the elderly. I wasn't raised with my grandparents and I often enjoy the conversation and life gems they pass on to me.
What motivates you to give back to your community?
When I was younger my mom did people's hair. As the women would get their hair done, there was often girl talk. Some of the women would have discussions about their spouses and about the negative treatment they were receiving. As a child, I would sit there thinking "why doesn't she just leave that horrible situation?" As I got older I learned of the barriers that kept those women from leaving. They couldn't leave because they didn't have the financial means to leave or they weren't earning enough money; they didn't have the skills to position themselves to earn more. What motivates me to give back to my community is that I get to be a part of a process of supporting not only women but people from all walks of life/ backgrounds by helping to position them to be in a better place financially.
What Superpower would you most love to have?
I would like to have the superpower to know and understand someone's past. Being aware of someone's past would help me to better support them and create a plan for someone's future success.
What has been the most eye-opening thing about the coronavirus pandemic for you, personally?
I was always aware of the importance of consistently practicing self-care. The pandemic forced me to stop and be still and to make myself a priority.
What does the honor of being named to the 40 Under 40 most mean to you?
I need young faces that look like me to see someone serving their community with a spirit of humility, professionalism and excellence. As a woman of color, it's my duty to support my community but, most importantly, to set an example. I am honored to be named to the 40 under 40 and I feel privileged to stand side-by-side with such great leaders.